In today's day and age, it has become quite crucial to switch your brick & mortar store to an online one. Choosing the platform to sell your products is crucial, you have to analyze a lot of things before choosing the platform which will help your business to grow. Not all E-commerce platforms are the same, every platform has its own pros and cons. In this blog, we are going to take a look at some of the best and new B2C platforms in India for 2021 and various different ways you can take your business online.
Let's dive into it.
1.Meesho.
We are sure you are hearing a lot about 'Meesho' these days from various TV ads. Meesho stands for 'Meri e-shop' (My E-store). It is the most trending & new E-commerce platform right now in India for small businesses who want to reach out to potential customers. Starting in 2015, Meesho business model is for small businesses or Individuals that can sell their products with the help of social platforms such as Facebook, WhatsApp, Instagram.
Meesho makes it to the list because of its ease of use, and the fact that you don't have to go through all the difficulties of hosting a website, you can simply start off by using just social platforms. And the best part is it is a new platform thus it has fairly less competition over it when you compare it with other platforms.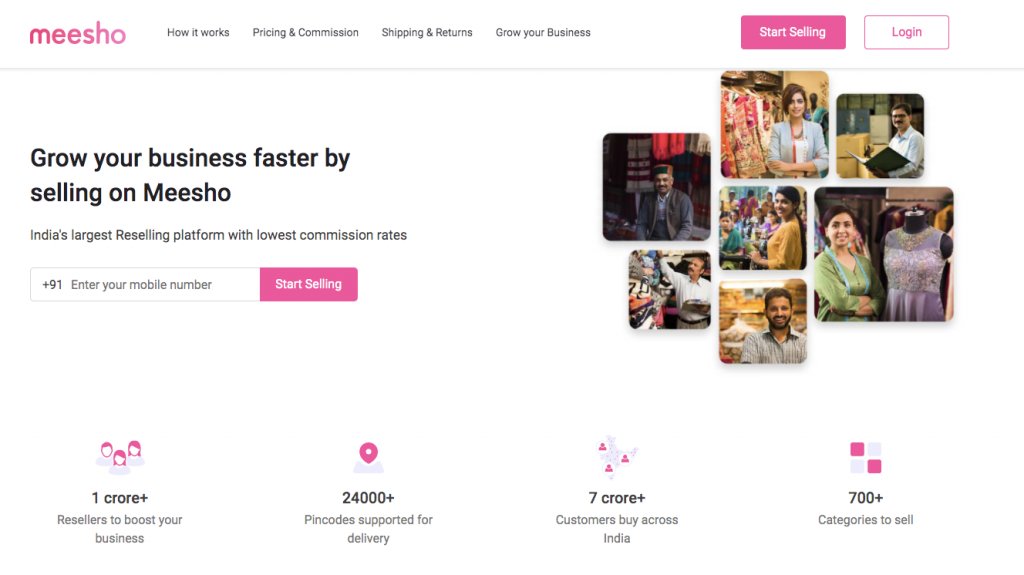 2.Dukaan
Dukaan is only a year-old online platform that has recently raised $11 million dollars. Founder of Oyo Ritesh Agarwal and Carl Pei of Nothing/former Oneplus founder also invested and has raised over $17 million to date and is now valued at $71 million. Dukaan one of the rising eCommerce platforms claims you can set up your store from an online store builder in just 30 secs. Once the individual has set up the store, one can then manually add inventory and start selling.  
For grocery space merchants Dukaan allows logging the online inventory with just pictures. Dukaan is largely rooting into India's massive market. More than 100 million people work in neighborhood stores or Kirana shops, and Dukaan which is Hindi for a shop is the perfect space for them to grow online.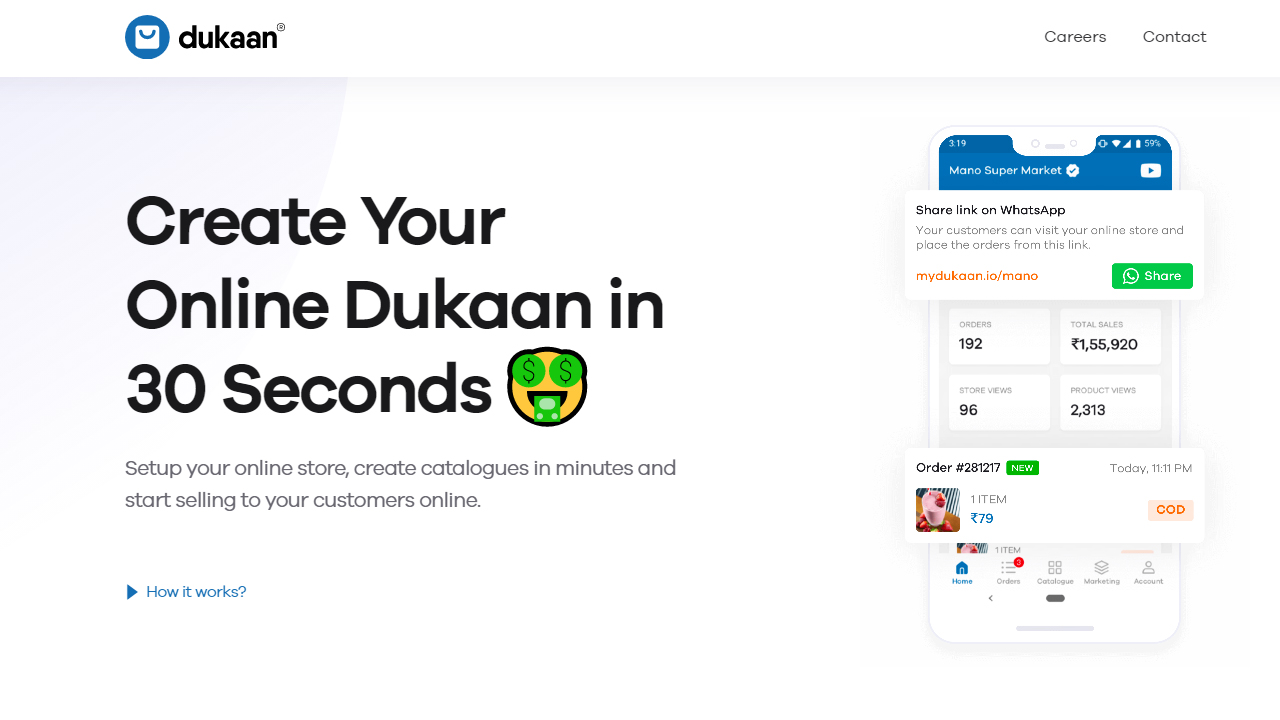 3.GlowRoad
An app that is just the perfect alternative to Meesho, then we think it is GlowRoad. Founded in 2017, GlowRoad & Meesho are competing toe to toe for the medal of top eCommerce platforms. Glow road is for people who are into reselling trendy and modern products. It is an easy-to-use platform for beginners. The e-commerce site allows users to access a virtual shop, with millions of products, shipping, and payment facilities thus taking out the hassles of starting an online business.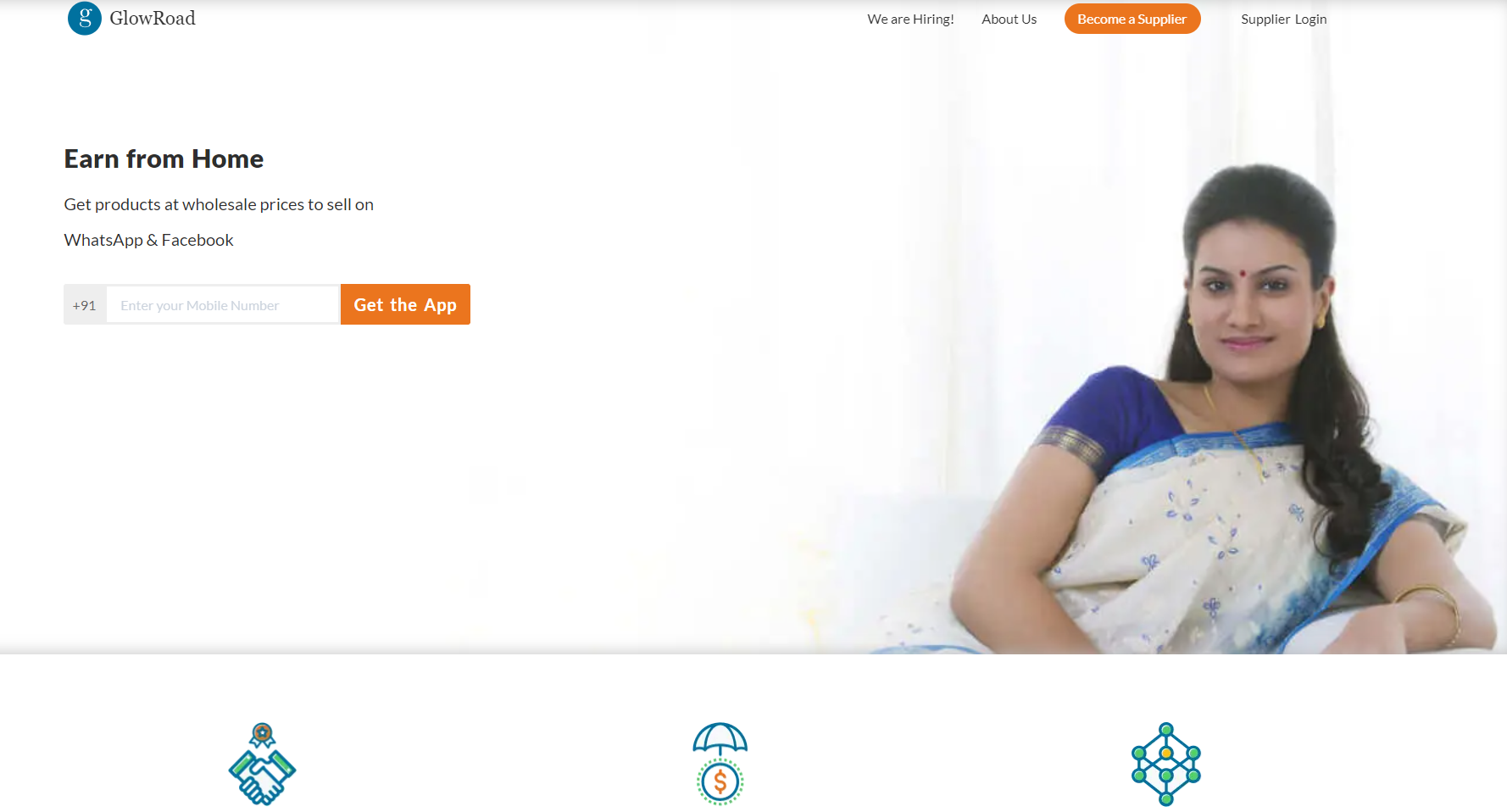 4.Shop 101
Looking for a site that provides products at a cheap price for its sellers so one can enjoy high margins while reselling online, And which is also the best online earning apps in India? Shop101 is here for you. Shop 101 claims anyone can enter e-commerce businesses by creating a FREE account for selling products online with minimal documentation and no commission. One can manage everything that is a website, products from the shop 101 app. Just like Meesho and GlowRoad, it is a social commerce platform.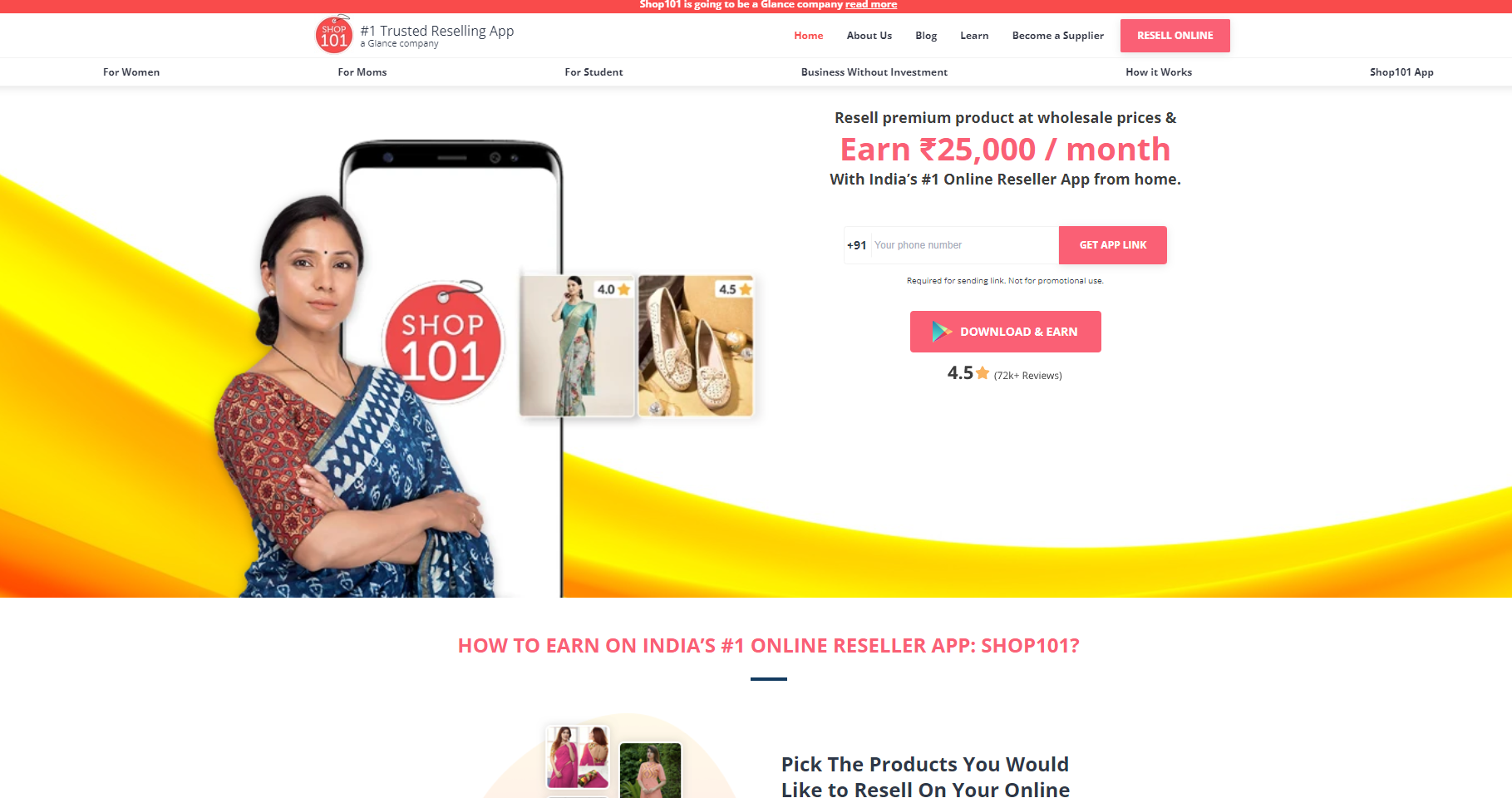 5.Shopify
Shopify is arguably one of the best platforms for eCommerce Business. Shopify has one of the robust platforms with tools and features that can be used for multi-channel selling. One can sell directly through their own website, at a retail store, on social media and third-party marketplaces, and everywhere in between. The benefit is Shopify handles all the aspects of your business. The popularity of Shopify is its feature to use pre-built templates which you can pick up and customize.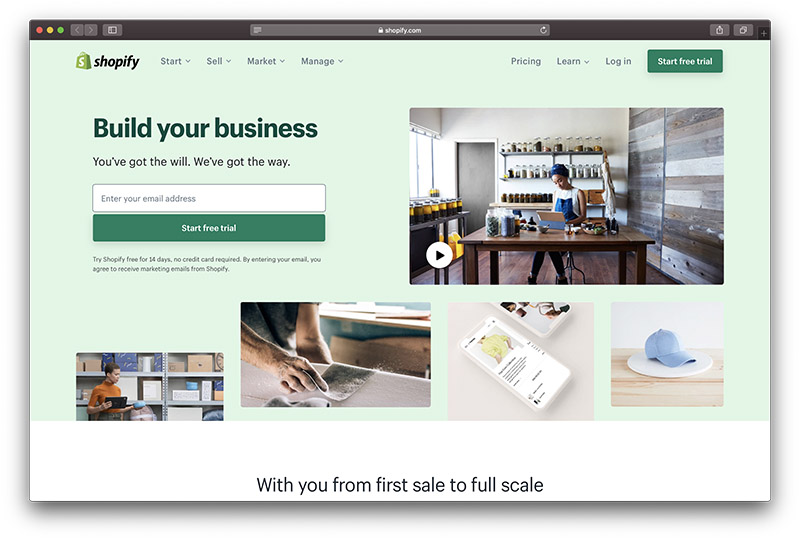 That sums up our list of best b2C platforms in India 2021. These are some of the latest and the best ones that have risen in a very short span of time. There are some of the platforms from the early 2000s, but these new ones which have been listed out just make online business a piece of cake to manage.
You can also check out our list of Top 5 B2B Platforms in India
or Watch a quick video on to B2C platforms in India

Serving a vast majority of the population brings out a challenge in communication. If you want to be successful in business you have to connect with your customers in their native language.
Check out how ImageTranslate can help you translate text into the product images and recreate the same image, so you can reach your potential customers who speak and use different vernaculars across the globe and help you improve sales ad conversions.
Read our blog How to translate product labels with ImageTranslate