5 A.I tools to scale online business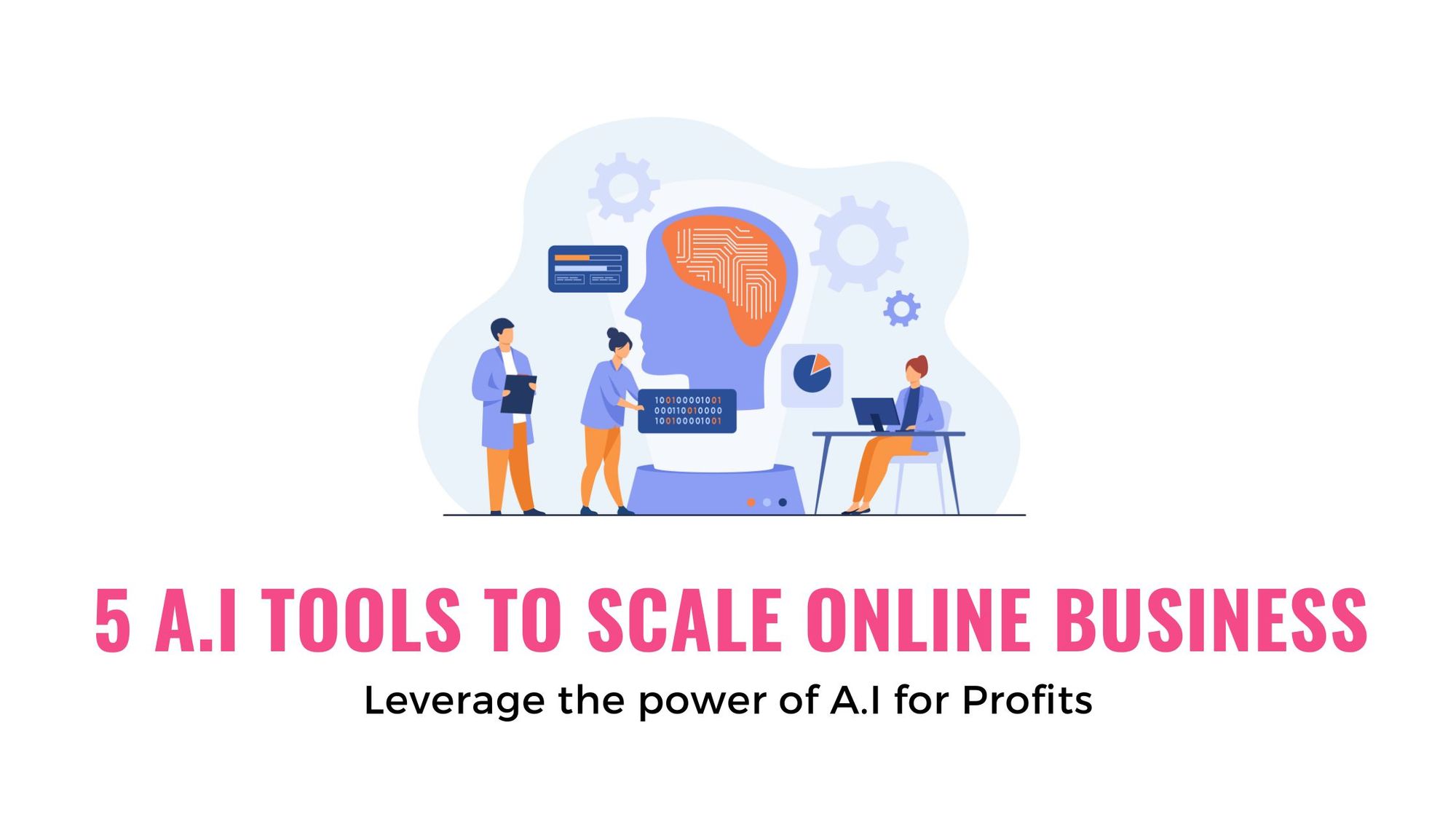 Artificial intelligence (A.I) is rapidly becoming one of the most transformative technologies for businesses of all sizes and industries. A.I can automate repetitive tasks, provide valuable insights and help companies to scale their operations quickly and efficiently.

When it comes to scaling an online business, A.I can play a crucial role in identifying new sales opportunities, personalizing marketing campaigns, and providing faster and more accurate customer support. Additionally, A.I can help online businesses optimize their operations, from content creation to inventory management, which can lead to significant cost savings and increased efficiency.

Here are 5 A.I tools to scale your online business
Content helps establish authority, attract and retain customers, and improve search engine rankings for online businesses. Scaling content production can increase brand awareness, reach a wider audience and drive sales. However, scaling content is really critical task, as one has to maintain the content quality while moving forward.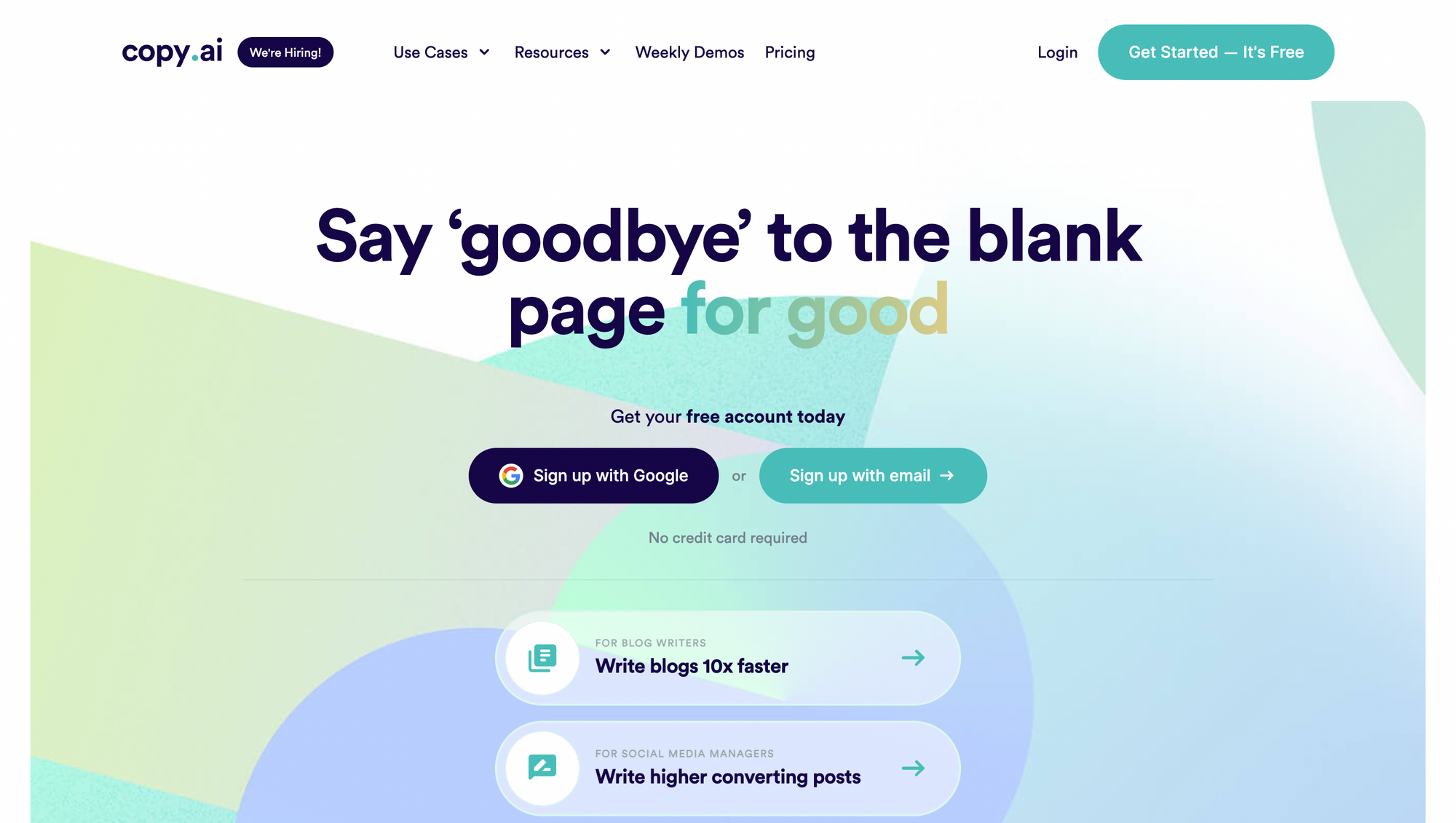 Copy.AI is the right AI tool that can help you scale your content. It allows users to input a prompt, such as a product description or blog post and then generates multiple versions of the text. Users can then select the version that best fits their needs and make further edits as necessary.
One of the most significant benefits of using Copy.ai for businesses is the ability to scale content production. With Copy.ai, businesses can quickly and easily generate high-quality text for a variety of purposes, including product descriptions, blog posts, social media posts, and more. This can save businesses time and resources, allowing them to focus on other tasks.

Another benefit of Copy.ai is that it can be used to save time on editing. The AI-generated text can be used as a starting point, which can then be edited by human writers, allowing them to focus on more important tasks.

Now that you have tons of content ready with Copy.AI, let's focus on distributing it on different channels, particularly on social media platforms, and this is when Minta will help you. Minta is an all-in-one social media marketing platform that helps online sellers to create, plan and post videos and designed images on social media channels with just one click. The platform is designed to help online owners to solve two major challenges: daily content creation and social media management.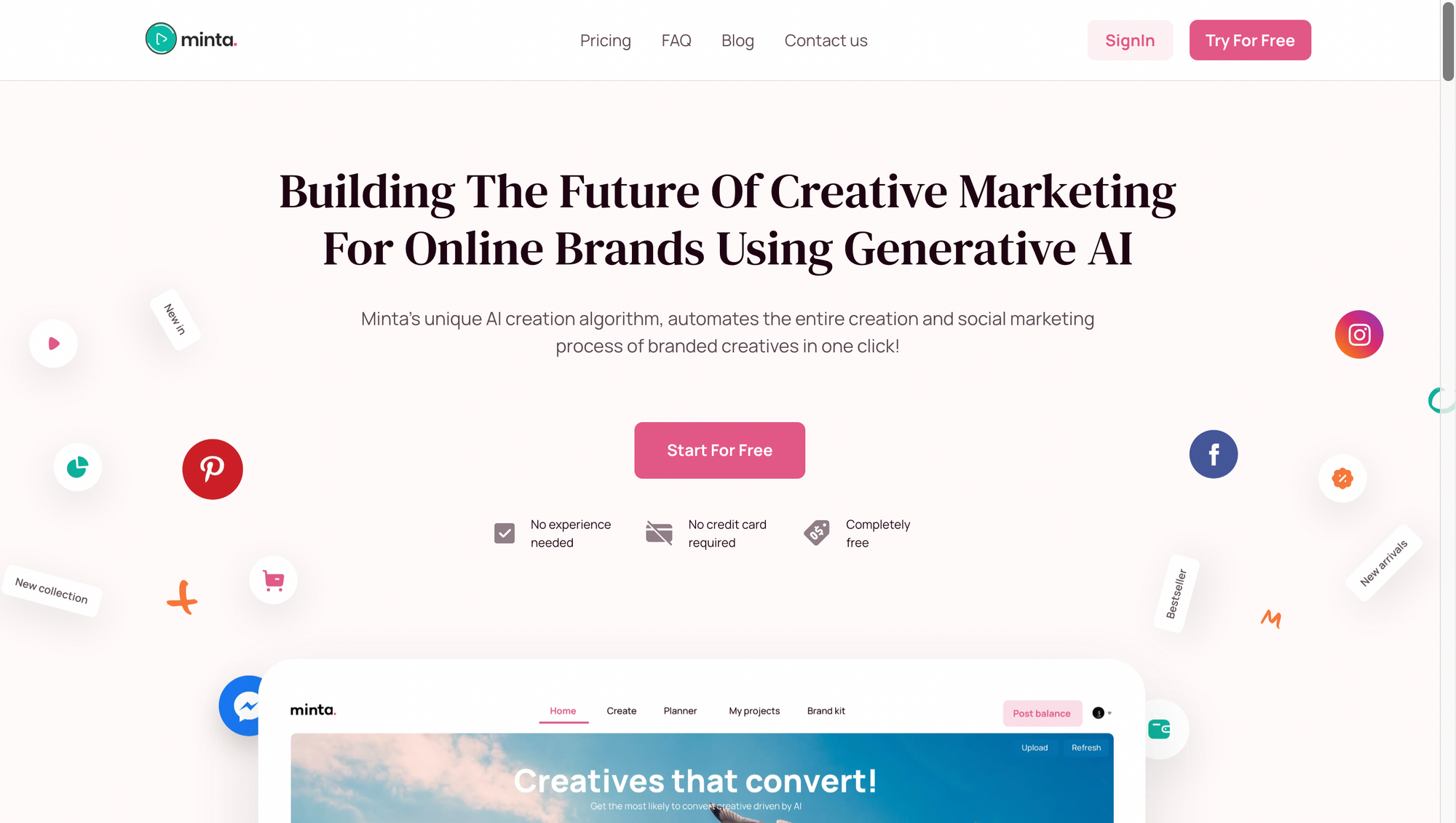 Minta helps to save time, money, and headaches by automatically creating fully-branded videos and designed images for every marketing activation you need. The platform also provides a feature that makes it easy to post your new videos and images to your social media channels.
With Minta, you can create an endless supply of stunning product videos and designed images automatically from your store's product catalog in seconds. The platform also provides a feature for scheduling your video marketing up to 2 months in advance.
Thinking about what to do next when you schedule your content for the next 2 months? Well, you can then start working on your content strategy, and this A.I tool will help you with just that. MarketMuse is a powerful AI-driven content marketing tool that helps businesses build effective content strategies.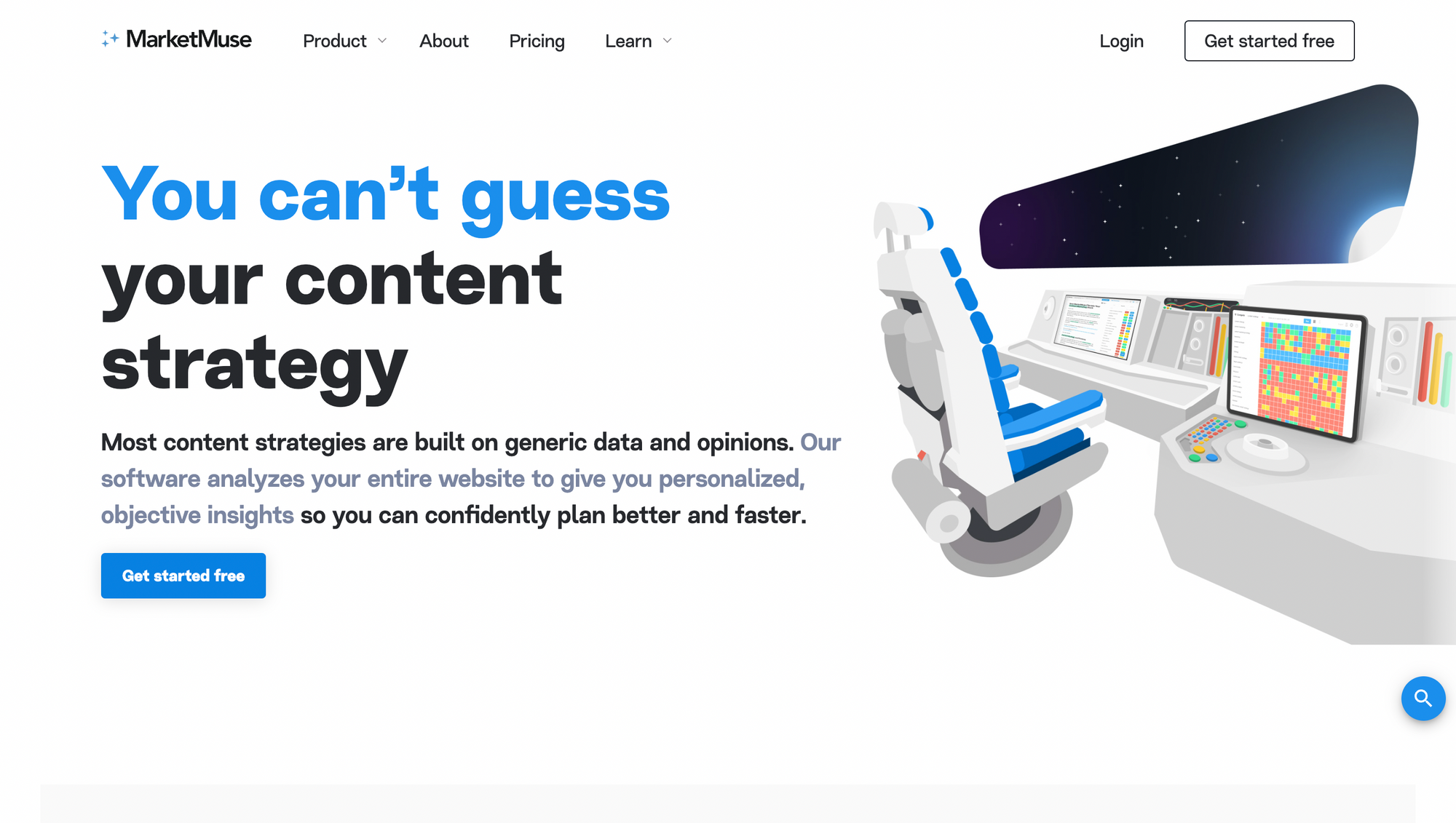 The tool uses advanced AI technology to show you which keywords to target to rank in specific topic categories and recommends keywords you should go after if you want to own particular topics. It also finds gaps and opportunities for new content, prioritizing them by their probable impact on your rankings.

MarketMuse's built-in editor is an added advantage, it shows you how in-depth your topic is covered and what needs improvement. The tool also conducts deep AI research about a topic before creating a first draft based on the chosen subject, which can then be improved upon by users. Additionally, MarketMuse offers KPIs and a content brief, making it an all-around effective AI marketing tool. This tool is suitable for businesses looking to optimize long-form content, such as landing pages, emails, articles, or sales copies.
Synthesia.io is an AI-driven video creation software that helps you create professional videos without the need to show your own face. The software uses custom avatars to represent you or your company, and allows you to choose different personalities and looks for your avatar.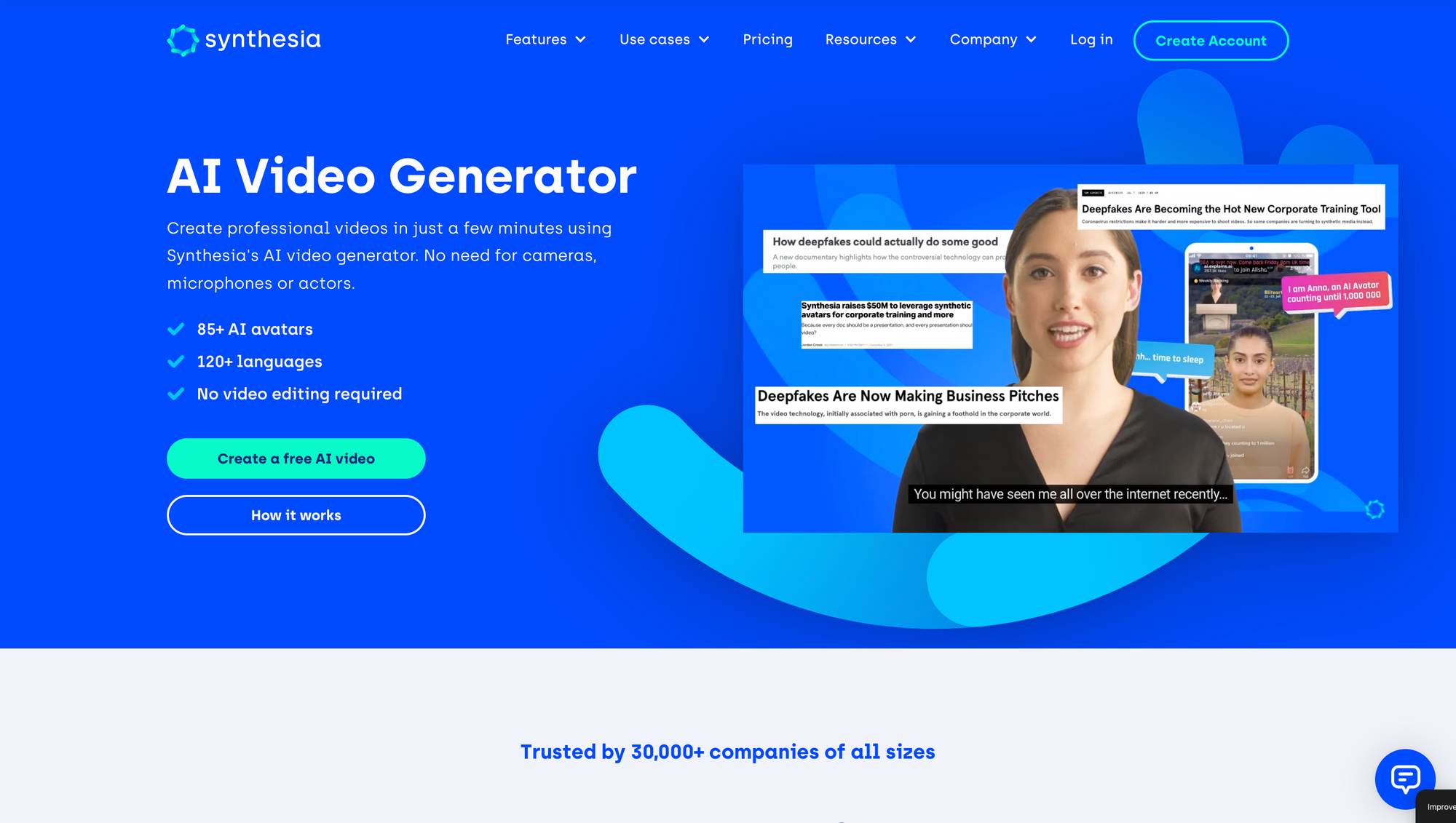 With Synthesia.io, you can create talking headshot videos that look more professional and engaging. The software is easy to use and allows you to create AI videos in minutes, you can also add your own voiceover or choose from a variety of pre-recorded voices.
This feature makes it a perfect tool for businesses, small or starting out, with a limited budget for content creation. Synthesia.io is affordable and you can create unlimited videos for one low price. Using Synthesia.io, you can create high-quality video content with a human-like virtual avatar.

Crayon.co is an AI-powered marketing intelligence tool that helps businesses track their competitors' activities. It enables you to monitor your competitors' digital footprint, including product and pricing changes, employee reviews, marketing campaigns, and more. With Crayon, you can keep tabs on what your competitors are doing on and off their websites, giving you a competitive edge in the market.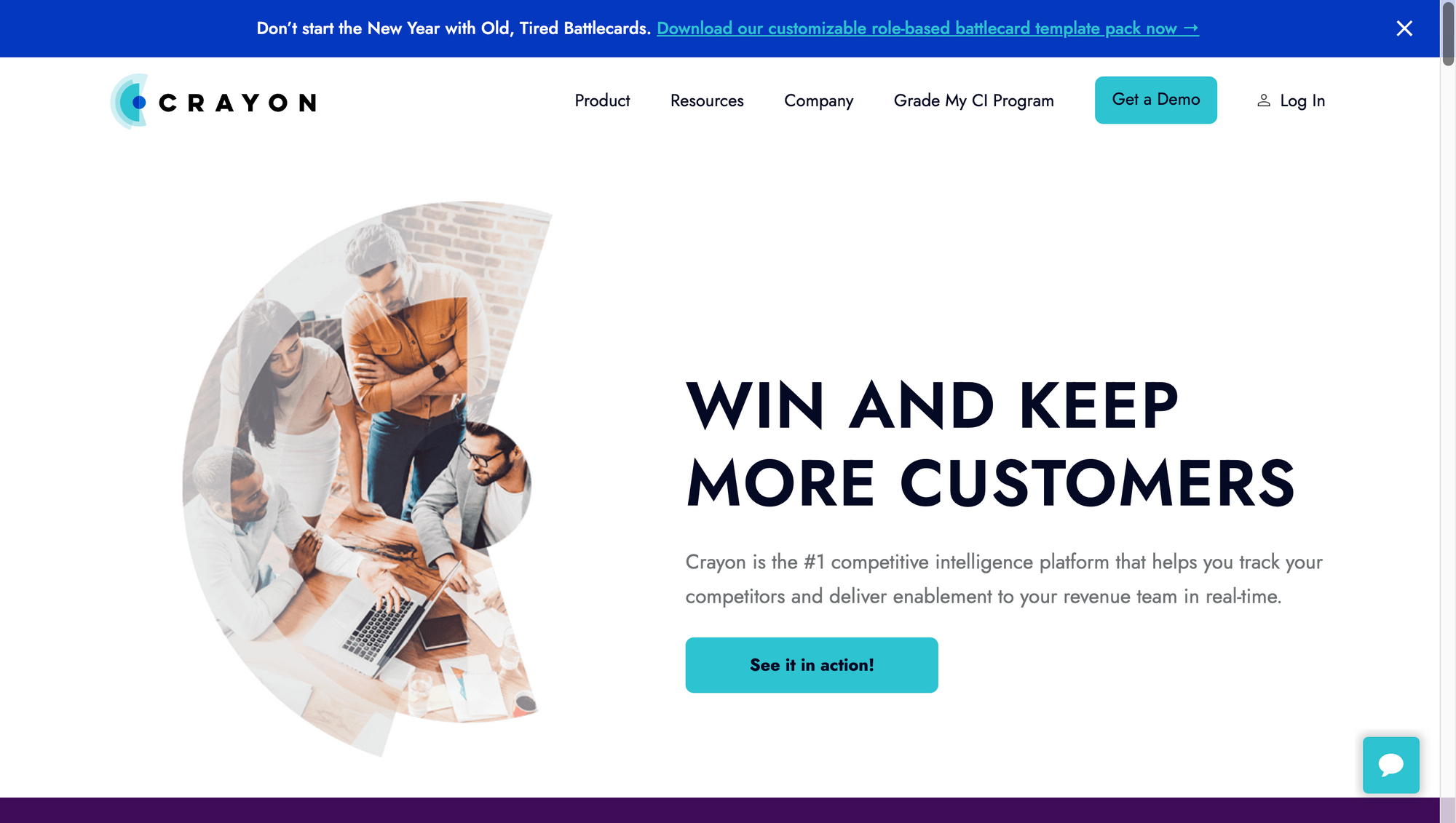 One of the main advantages of Crayon is that it tracks over 100 data types across more than 300 million sources, providing you with a comprehensive view of your competitors' activities.
It also offers a single dashboard with internal and external insights, making it easy to track and analyze competitor data. With its ability to track and monitor digital footprints, Crayon provides valuable insights and allows you to make informed decisions about your business strategy.

Conclusion
In conclusion, artificial intelligence (A.I) can play a significant role in scaling an online business. With tools like Copy.AI, Minta, and MarketMuse, businesses can easily automate repetitive tasks, personalize marketing campaigns, and optimize their operations. These A.I tools can help online businesses to increase brand awareness, reach a wider audience, and drive sales. Additionally, these tools can save businesses time and resources, allowing them to focus on more important tasks. Therefore, businesses that are looking to scale their online operations should definitely consider utilizing these A.I tools. With their ability to provide valuable insights and automate repetitive tasks, these tools can help businesses to achieve their goals faster and more efficiently.

You can also check out our blog about 6 creative ways to use ChatGPT for your Ecommerce Business

One More Tool!
There's one more tool that can help you scale your business in different parts of the world. Scaling a business in different parts of the world is not easy, as one has to overcome the language barrier to communicate better with their target audience. This is where ImageTranslate can help you with.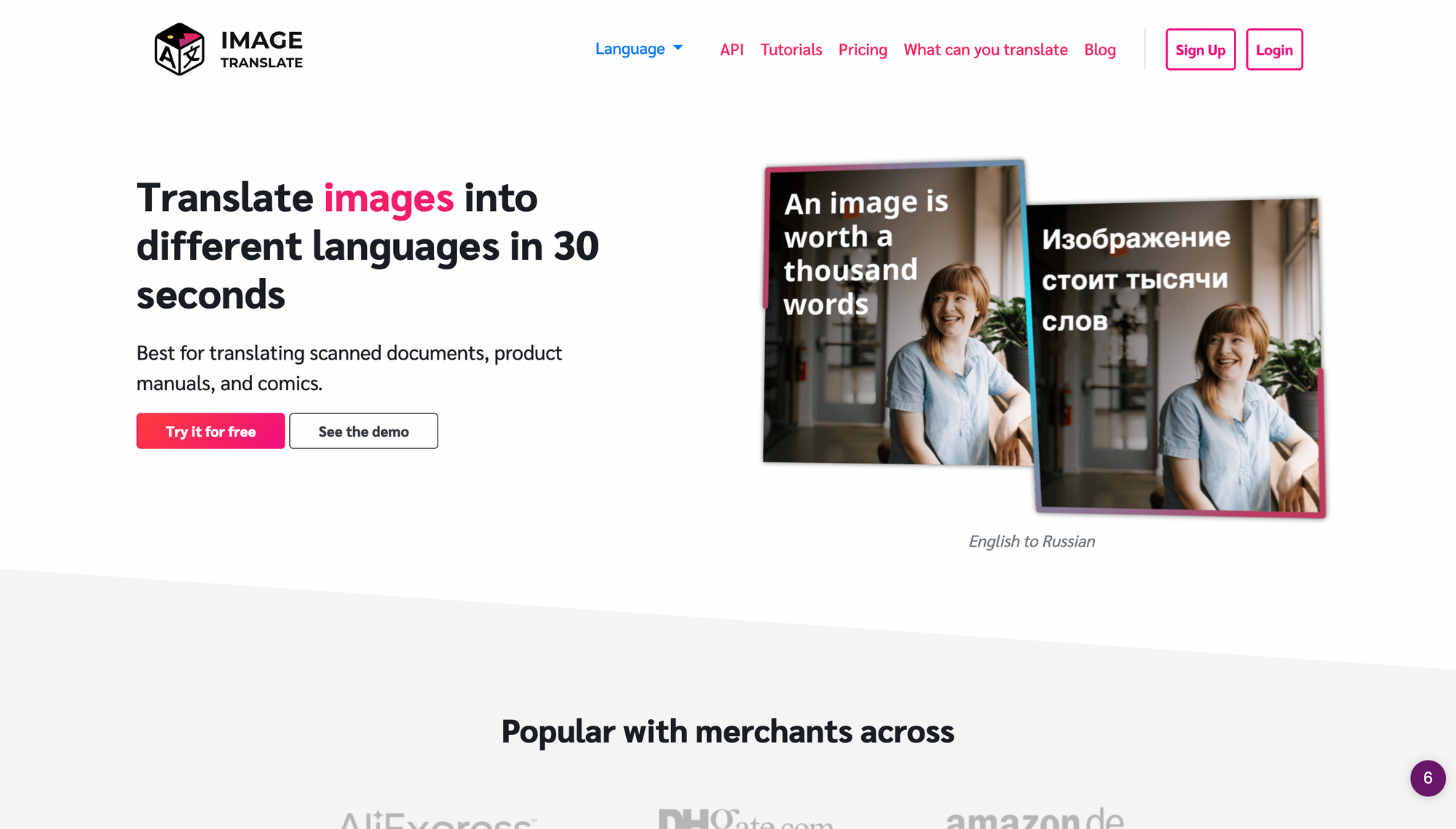 ImageTranslate is a tool that helps you translate product images in 40+ languages quickly and easily. It eliminates the need for manual translation and graphic design, allowing you to get the same results in bulk in under 30 seconds.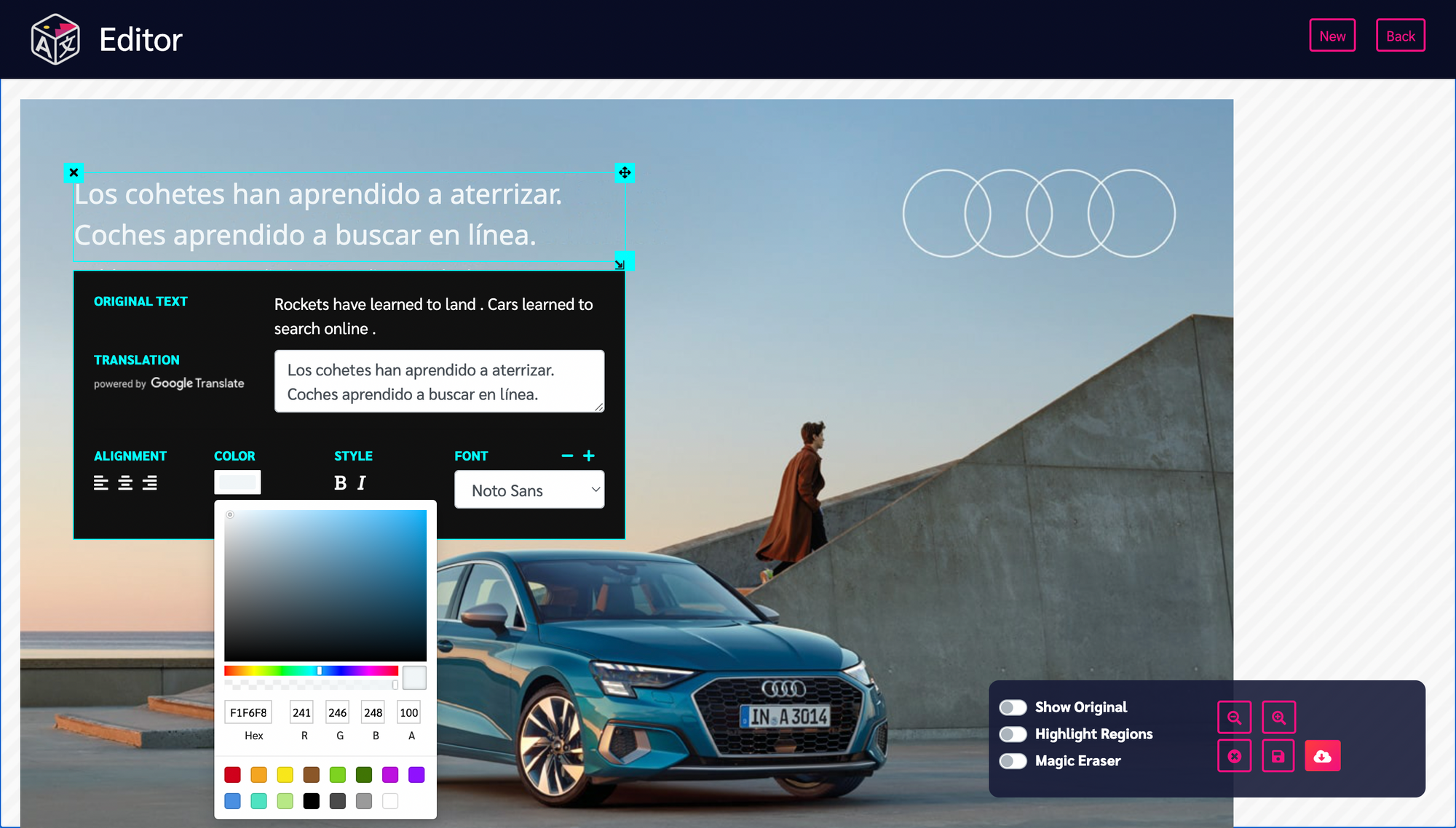 The tool also has a built-in Typesetter feature, which allows users to edit the translated text for accuracy, as well as change font, size, color, alignment, and style.
Here's an example the image is translated from English to Spanish with ImageTranslate.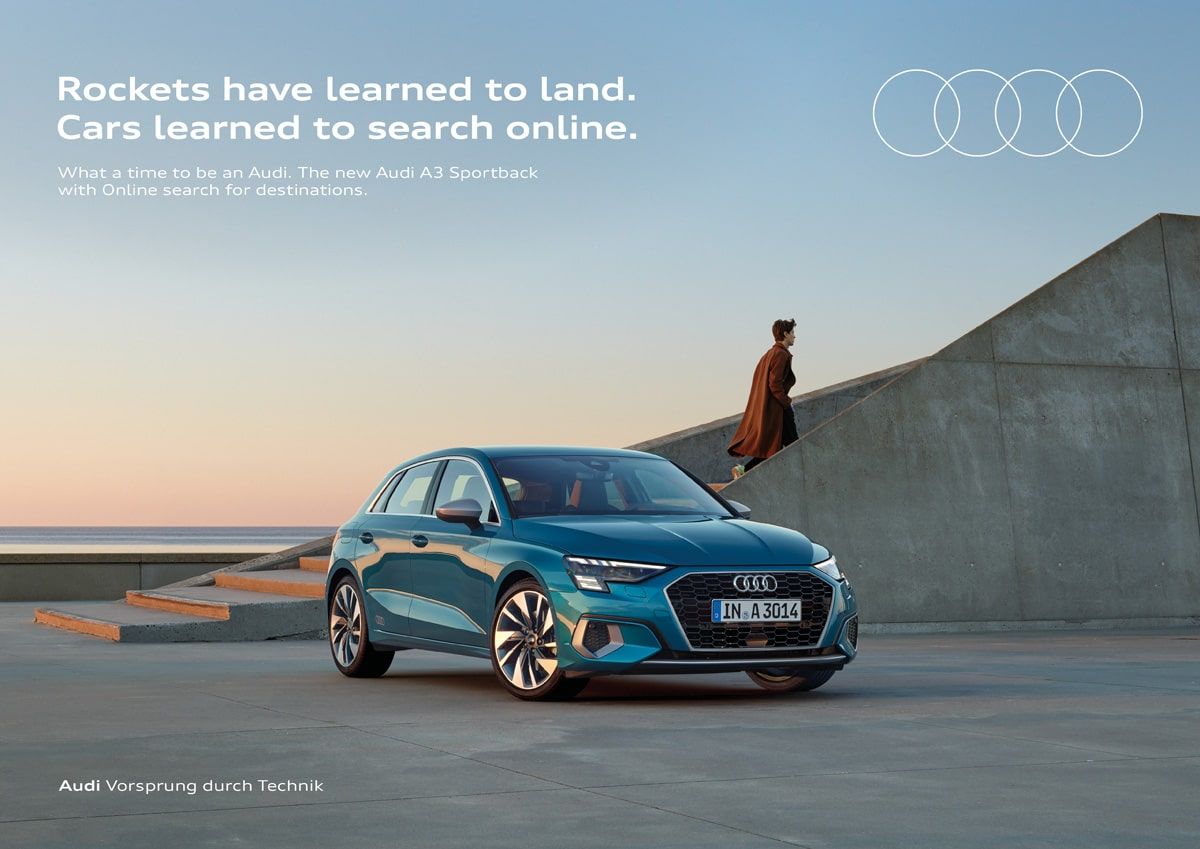 Try ImageTranslate for free and see the difference it can make for your business.