5 Best AI Image Enlarger - image enhancer AI - Upscale Images Online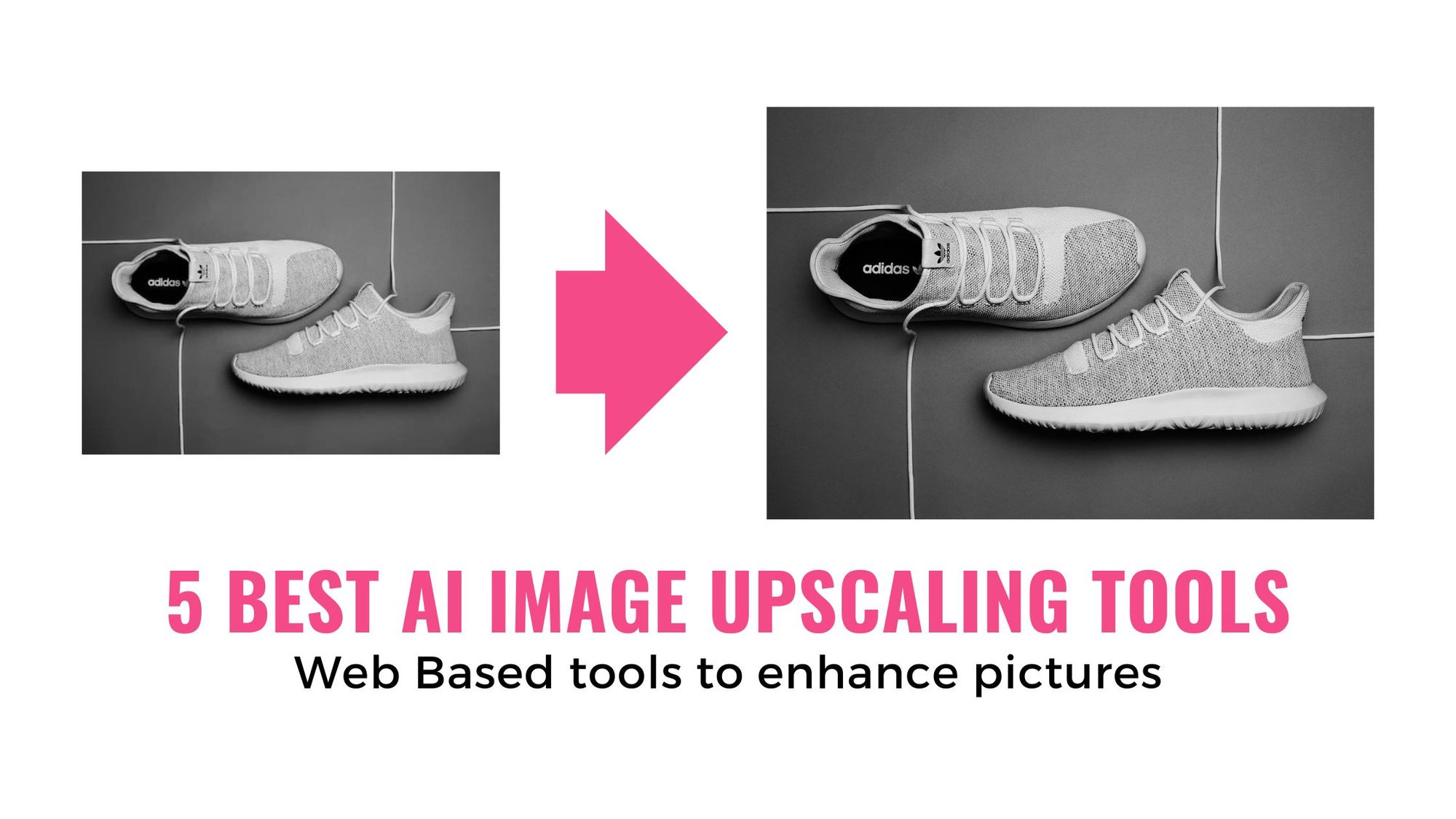 While working with images on day to day basis, there will be situations where you'll come across a perfect image, but, the size of the image will be too small or will be of really low quality to use in your projects. In situations like these, an Image Upscaler can really come handy.

In simple terms, an image upscaler is a photo enhancer tool that can improve image quality and resolution, and it can enlarge the image to the specifications you want. This is critical if you want to enlarge photo without losing quality, especially when you're working on archival/historical pictures. There is a list of image editing tools like photopea, that enables the user to enlarge images. However, learning how to use these tools is time-consuming. Currently, there are many online image enlarger tools that can get your picture enlarged manually. But, there are also a few tools that are backed by Artificial Intelligence. These AI Image upscaler can enlarge images in no time, and we listed out the top 5 online image upscaler tools. Check them out!

Before we start,
If want to compress/downsize your image for the website do check out the Squoosh.App from Google, and our guide on How to use Squoosh.App from Google to take its full advantage.

The 5 best AI image enlarger tools.
Vance AI It is a unique photo enhancer tool that can scale an image up to 800% and it can make your picture look great. One can choose scaling factors in 2x, 4x, 6x & 8x, and if you have an anime/comic slide it can enhance them up to 16x. Yes, for comic book readers this tool is a blessing and can help you read more comics, the 16x feature only works on anime wallpapers and comic strips. The best part is there's no sign-up required to try out the tool.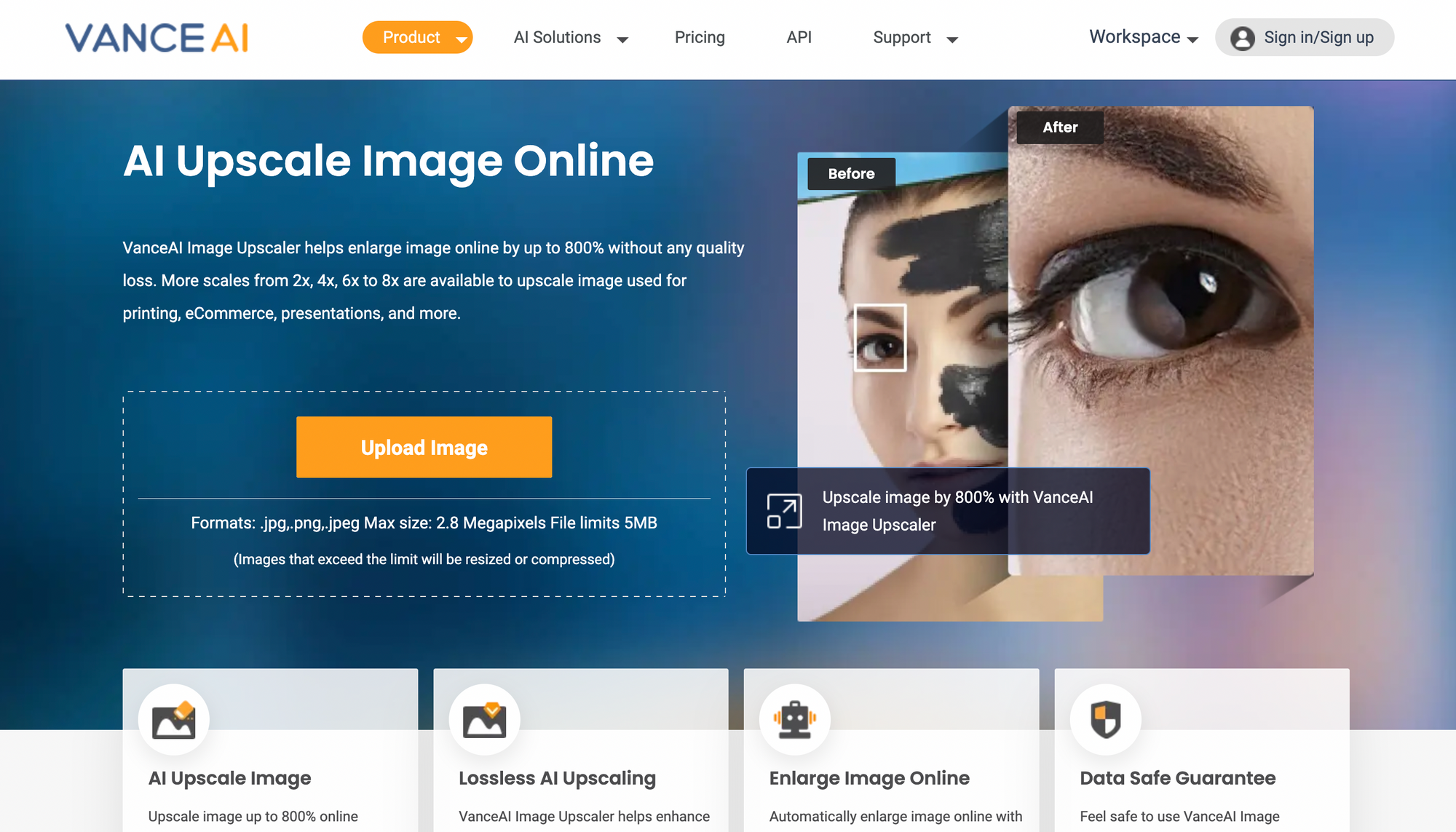 It also has batch processing so you can enlarge multiple images online all at once. Besides all this Vance AI has other features that make the life of the user more convenient. Features such as Image Sharper and Image Denoiser work wonderfully.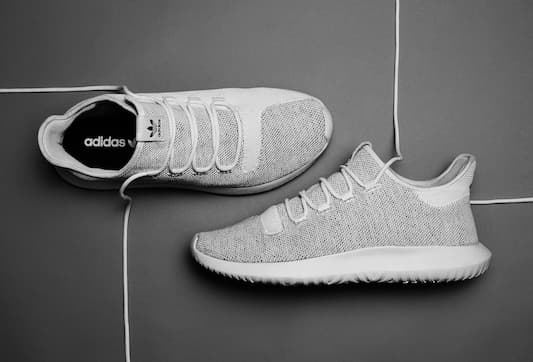 The only downside we found think Vance AI is, the exported image comes with a watermark, and if there were more image editing options that would have made the lives even simpler. Either way, you should give Vance AI a shot, as it does a good job of enhancing image size.

StockPhoto Upscaler is a simple web-based tool that you can try for free. It is an easy-to-use tool, and users can upscale their image in factors such as 2x, 4x, or 8x. To upscale an image online, you'll just have to visit StockPhoto Upscaler and upload the image you want to upload, and within seconds you'll get the image enhanced in the factors you wanted.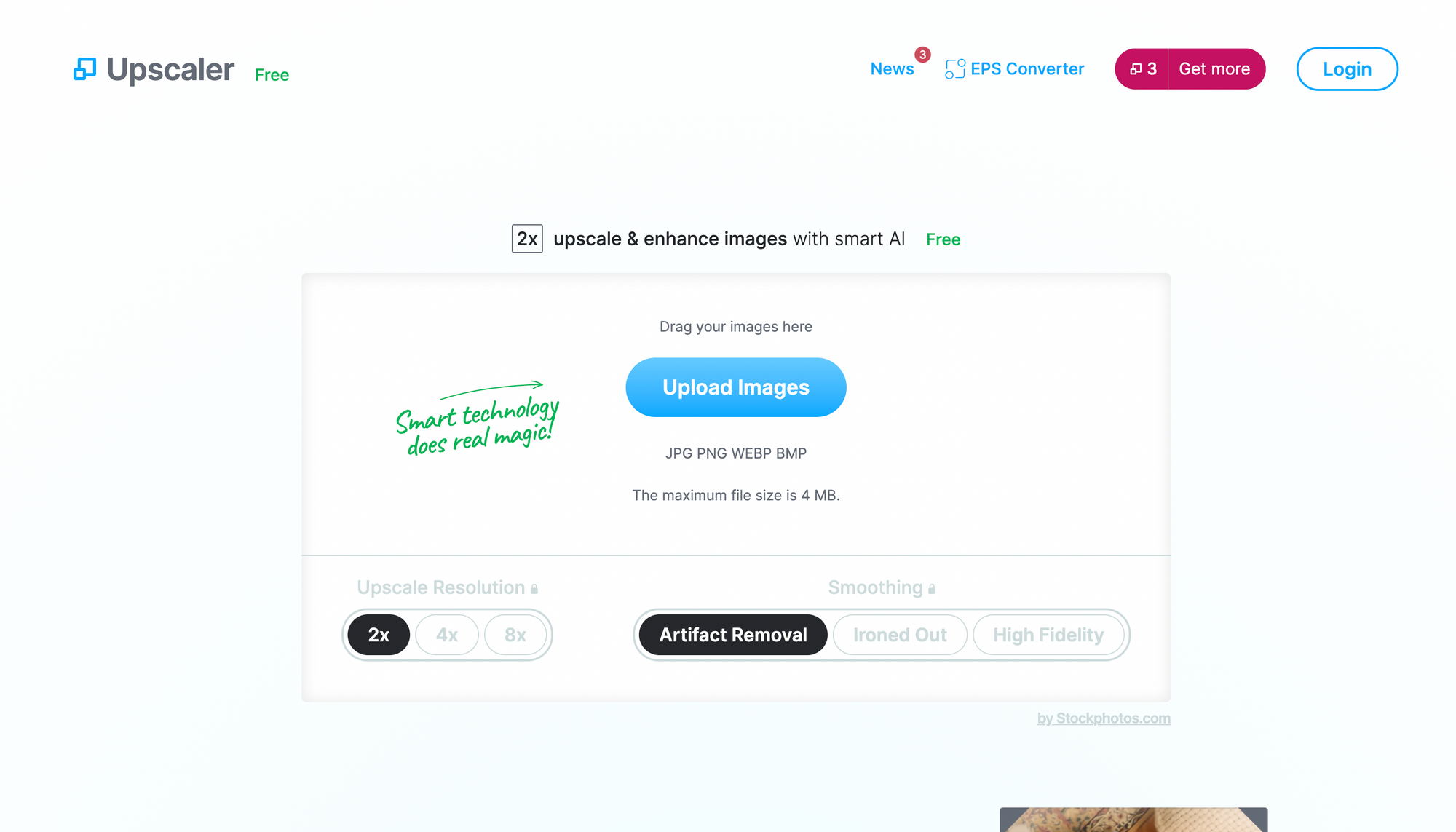 It also has features such as Artifact Removal, High Fidelity, and Ironing Out. Once bought you can use the tool for up to 12 months.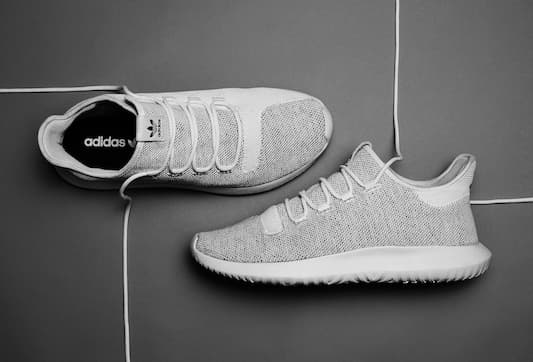 The only limitation, we found is, it doesn't do a great job of removing blur from an image. In terms of upscaling, it does a decent job of scaling up the resolution.

Are you looking to enhance illustrations, low-res images, graphics, anime pictures, and anime wallpapers? Then this is the tool that will solve all your problems. BigJPG is geared towards these types of imagery. BigJPG is popular among anime people as it is known to produce great results in upscaling low-res anime images.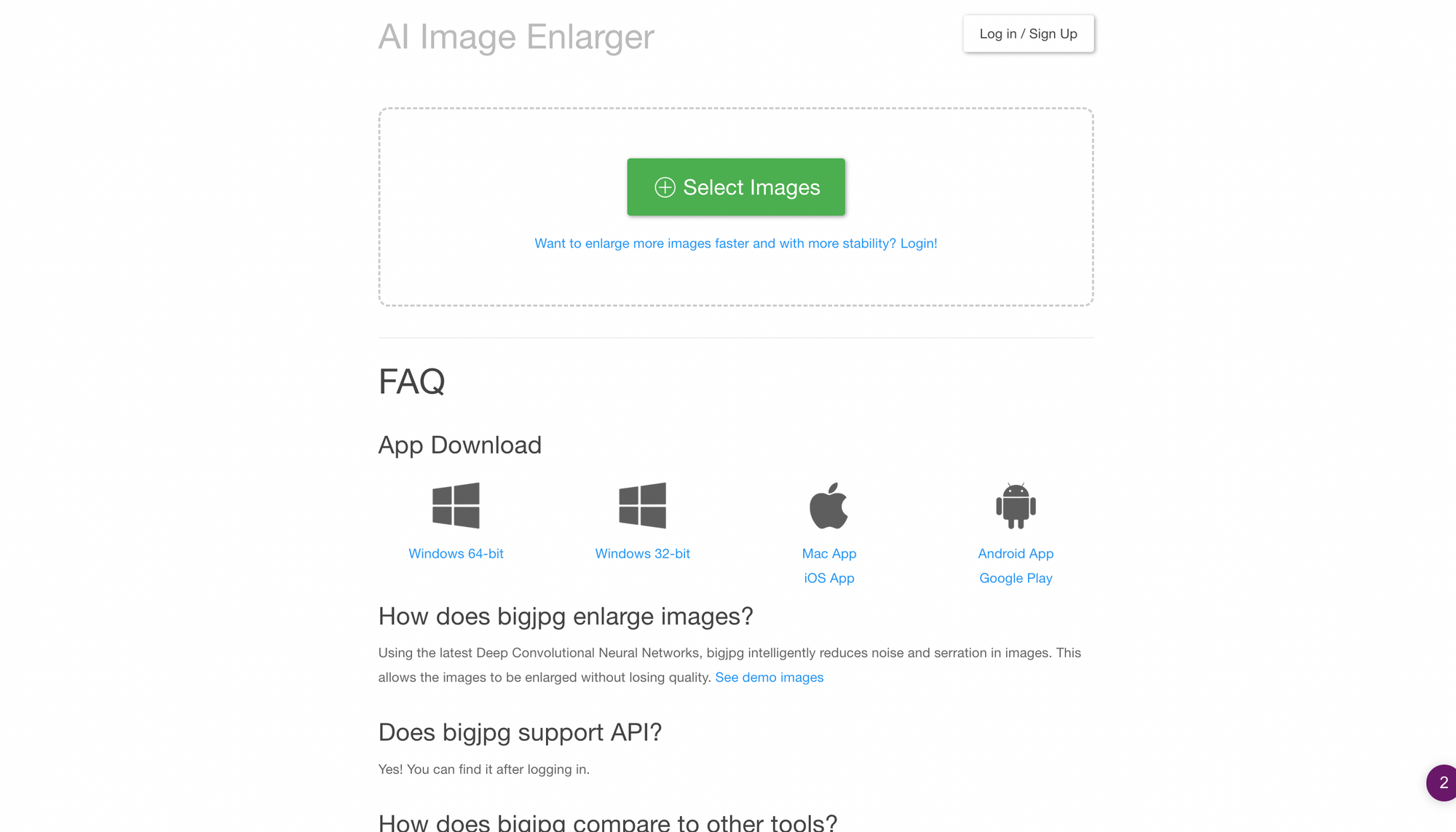 It can scale an image to 3000x3000 resolution, which might feel like it is less, but it is still more than most tools on this list.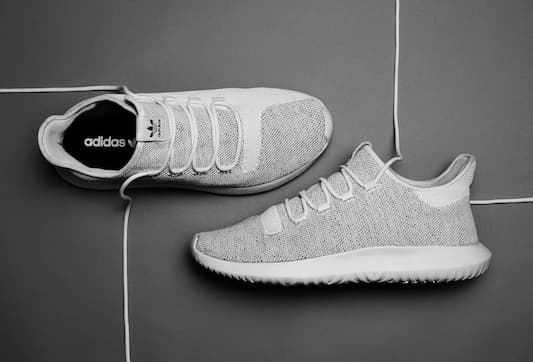 The best part is the tool is free to use, supports upscaling in batches, and does 4K scaling without any loss. Overall does an ok job of upscaling a low-res image.
This is one of the popular image-enhancing tools that are available online. While writing this blog, Upsale was raking at the top go Google search results and was deemed as one the best photo enhancer.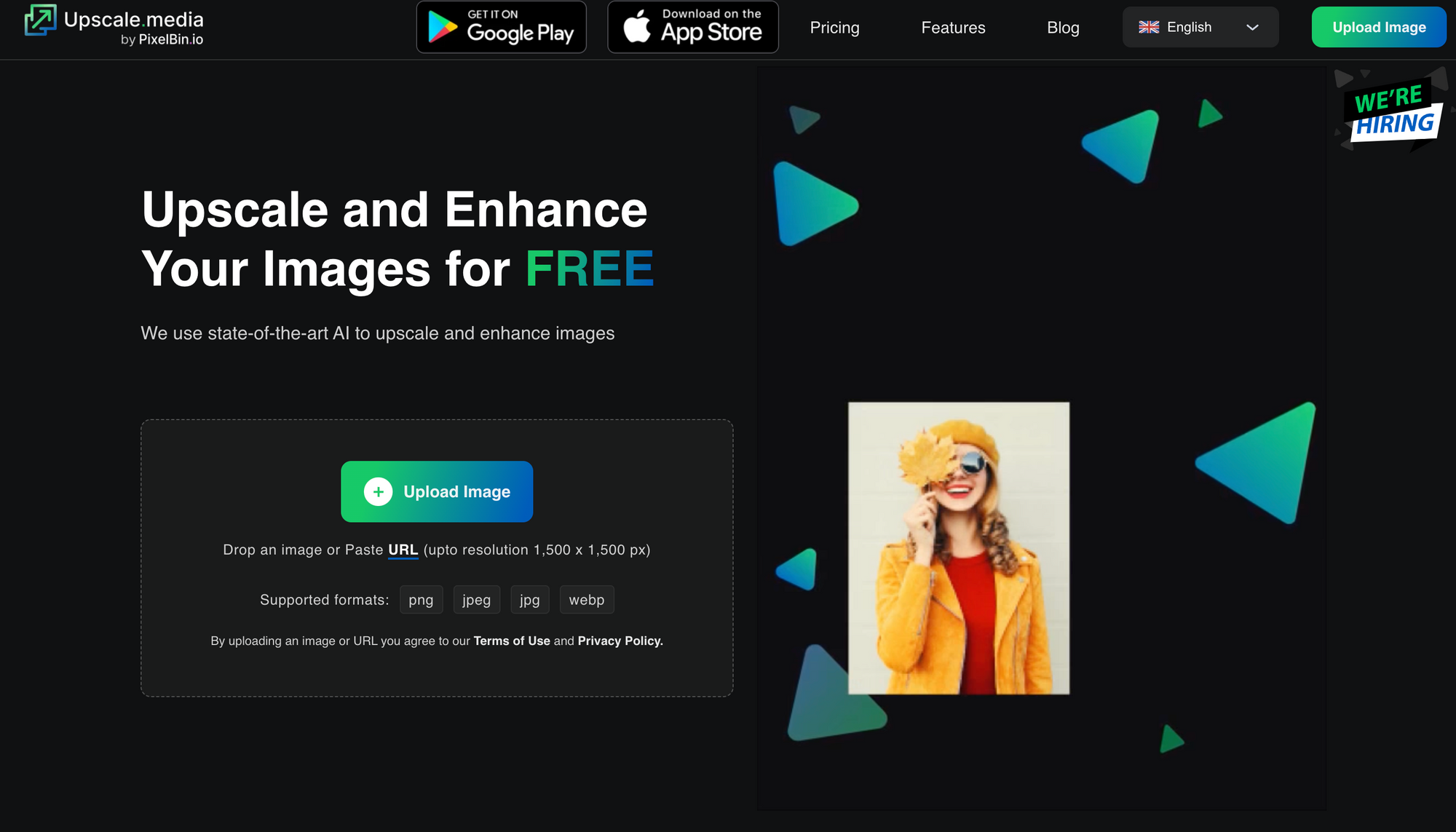 We'll straight away say that its tool is easy to use and aces, and doesn't require a sign-up to use. One can upscale up to 50 images for free with Upscale. It also has a bulk mode, but it can only be unlocked by paying for it.
The tool also has different features such as a watermark eraser, background removal tool, and media shrink tool. Although they are not the best in the image scaling market, it is great that PixlBin has added such features for the convenience of the user. The limiting factor we found is that it only upscales up to 4x, whereas most tools from the list do 8x and go up to 16x.

Let's Enhance is the most sophisticated tool on the list. Well, straight away it won't allow you for a free trial without signing up with your mail id. But once you get over that and upload an image to upscale it right away asks the user to choose what type of upscaling they want, its size. And more than that you can also choose to enhance tone, color, and light in the image.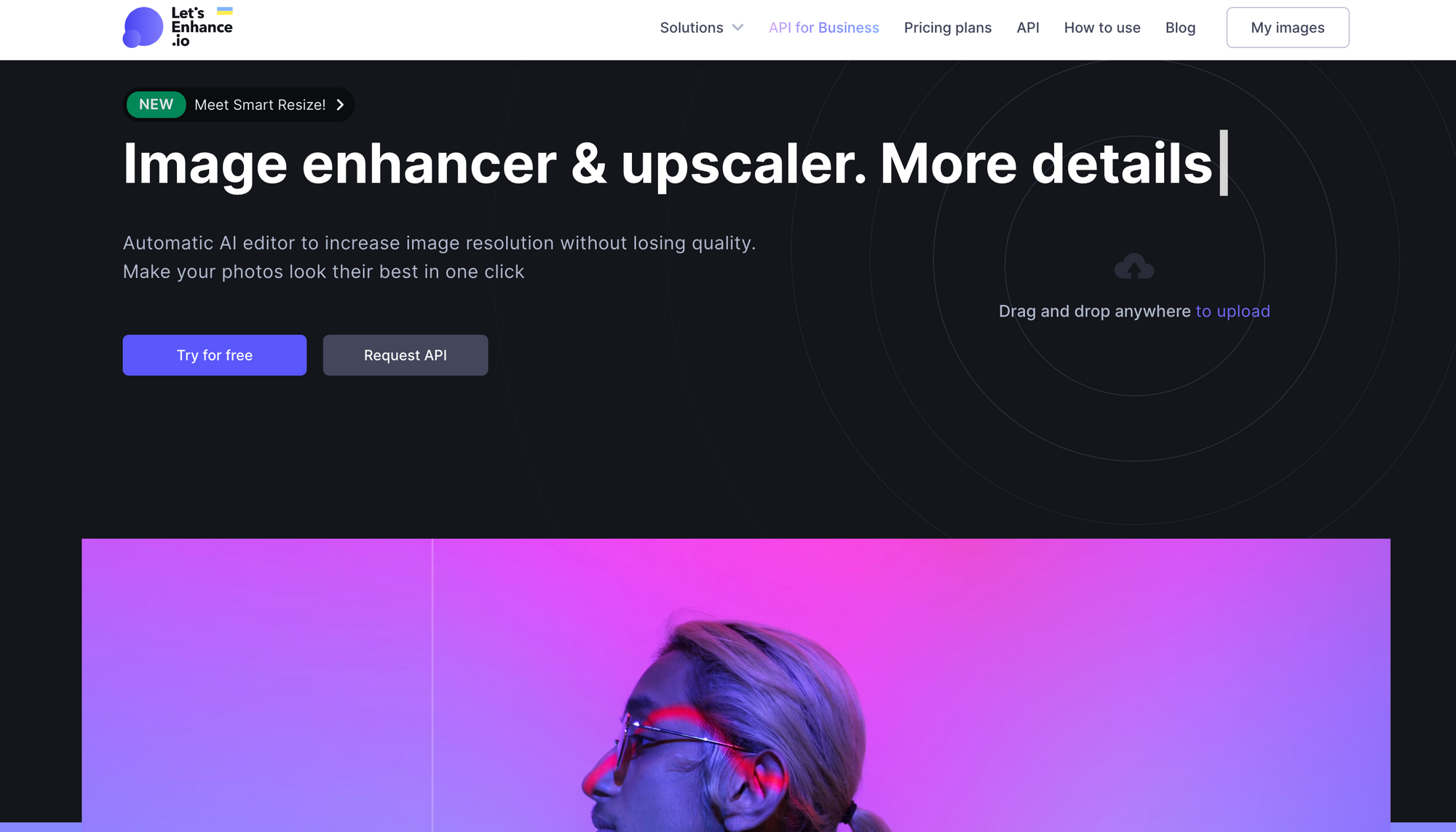 This is unlike any other tool on the list. Besides all this, it also has 3 presets to choose from, which are printing, E-commerce, and Real Estate, and also enable the user to save the image in either JPG or PNG.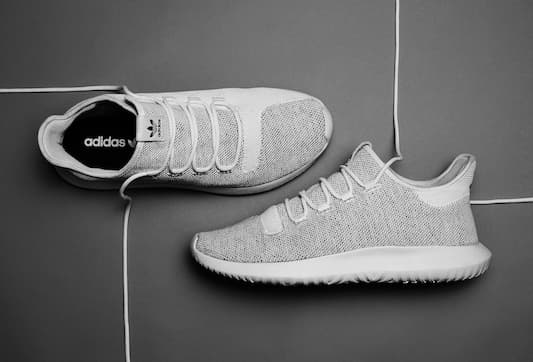 All this flexibility makes Let's Enhance the most sophisticated tool on the list. Users can scale the image up to 1600% and have 4K image upscaling features. And it is safe to say this tool has by far the best noise reduction. The quality it delivers is one of the best, but then the quality comes at a price. The free trial is limited and the output image comes with a watermark. The user will have to pay for the using tool.
Conclusion
And that's all, this is our list of the best AI image enlarging tools. Your list of top image-enhancing tools could be different than ours. According to us, currently, these 5 are the best AI upscaling tools available in the market, they can make any low-resolution pictures look better and can save you a lot of time & effort. It is true that some of the options from the tools are not up to the mark or say magical, but this has been the reality of all image upscaling tools right now. We are sure the technology will improve and the tools will get better & better with time.

Have You Checked This out?
Do you work live and breathe images? Then there must be a situation where you'd wanted to translate the text in the image. Maybe for better understanding, or using the image with text for publications purpose, whatever might be the application. You must be aware of how difficult it is to translate images manually, it requires a lot of to & fro with graphic designers, and translators.

Well, there's a cool new way to translate image automatically without disturbing the visual element of the image.

Introducing ImageTranslate, an online picture translator that can translate images into 40+ different languages in under 30 seconds.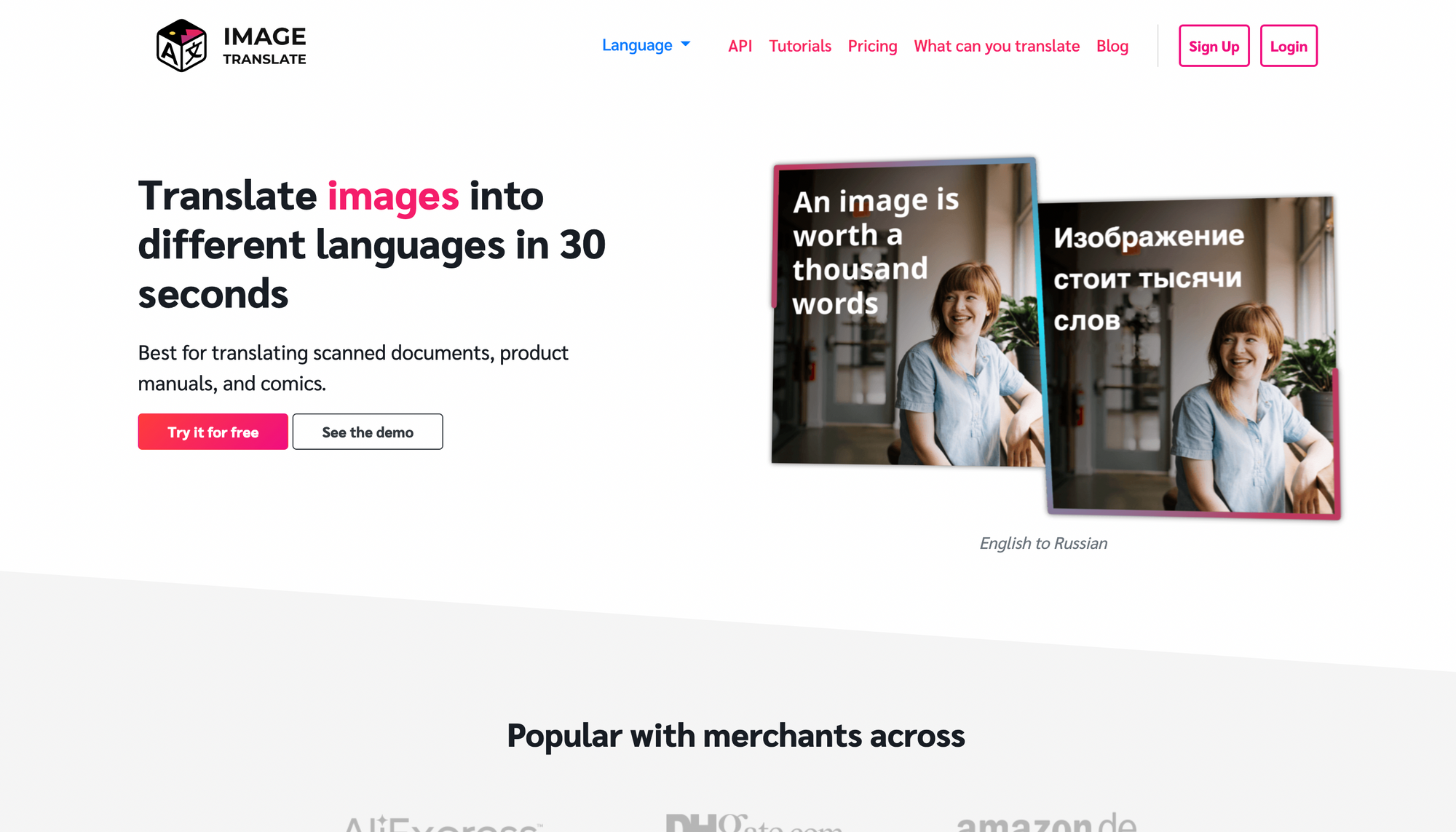 Here's an example of ImageTranslate's output, notice how it can recreate the same image in different languages.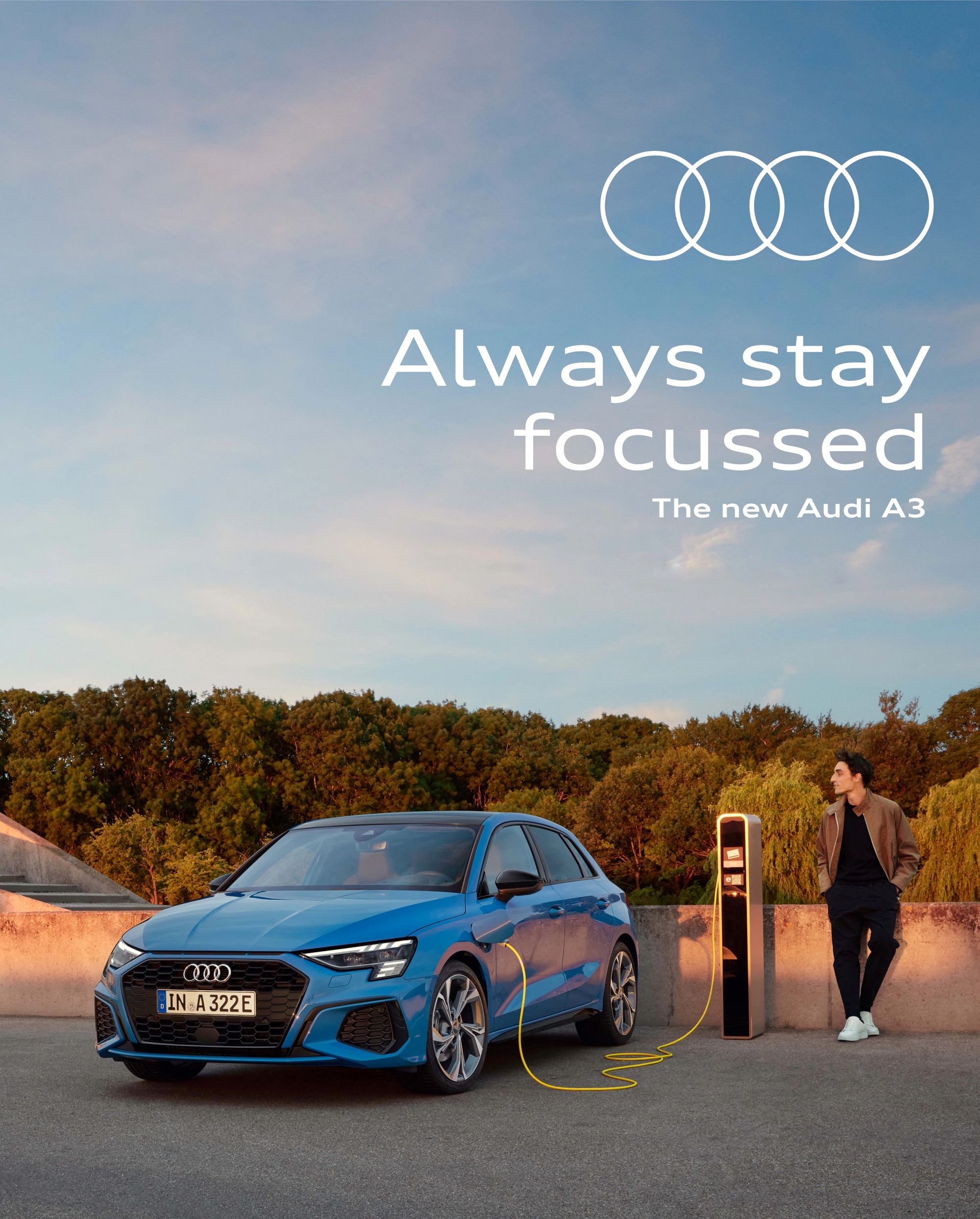 ImageTranslate also has typesetting features that enable the user to make changes in the translated image, make it more accurate (if required), choose different fonts for the text, and change text size, color, style, and alignment.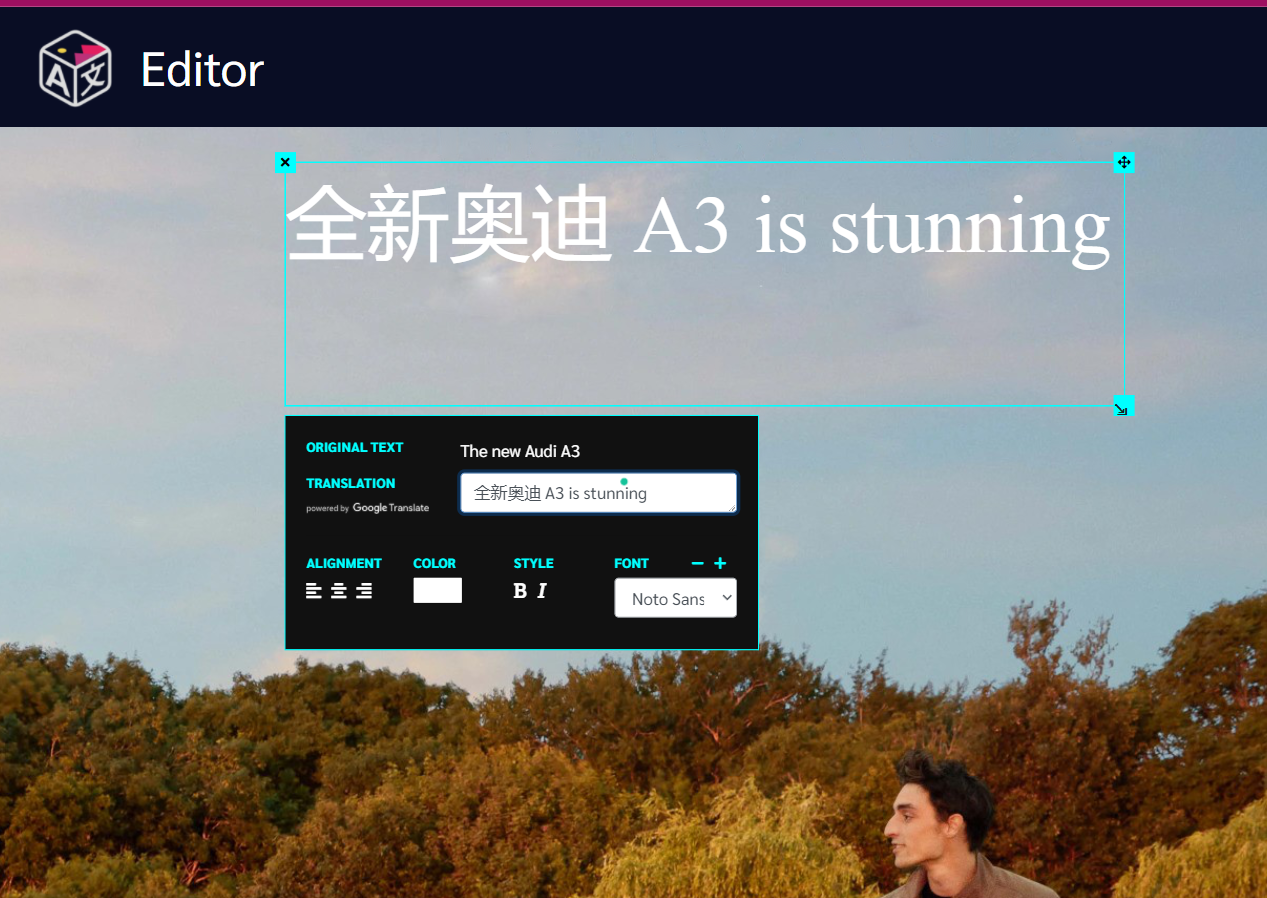 ImageTranslate is the best tool for translating text in an image in the market right now. Besides images, ImageTranslate also works great for translating scanned documents, translating product manuals, translating comics & more.

Try out ImageTranslate for free, Visit: www.ImageTranslate.com