5 Best AI Marketing Tools for 2023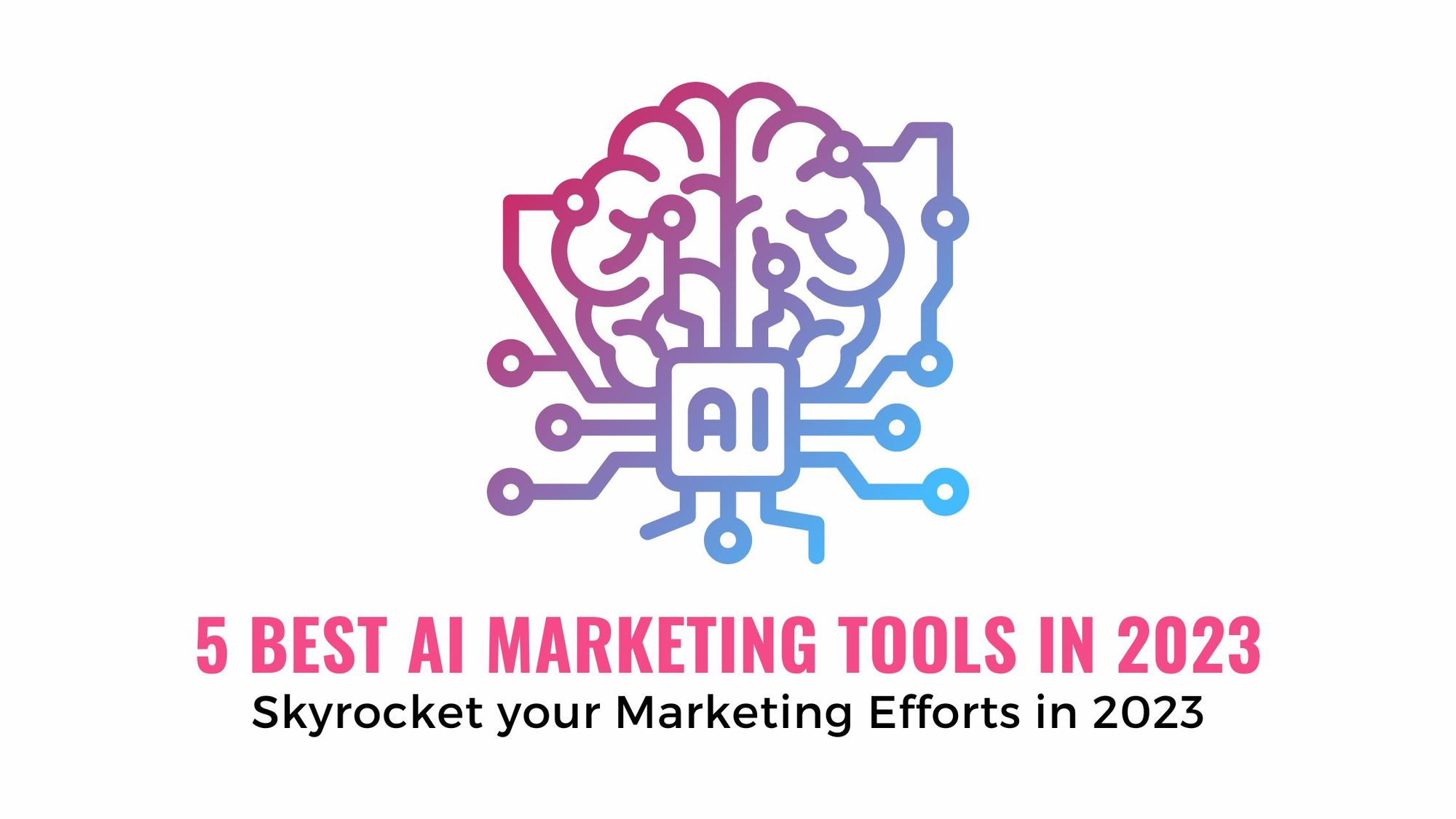 Digital Marketing is the wave of the present & the future, if you own a business currently and are not on board the digital marketing then you are losing a lot of potential business. Handling digital marketing for a business is not a simple task as there are many aspects of digital marketing that are needed to be taken care of. However, there are a lot of AI marketing tools that are available in the market that can make your life simple.
What is an AI marketing tool?

An AI marketing tool is a software or platform that uses artificial intelligence to make automated decisions in real-time to create a marketing strategy. These decisions are based on data analysis and market trends and do not require human intervention. The ability to make these decisions quickly and efficiently makes AI marketing tools a powerful tool for businesses.

In this blog, we'll check out the 5 best AI marketing tools that are useful for different aspects of Digital Marketing, starting with Content, SEO, Translation, Customer Experience, & Analytics. Without further more a do, let's get started.

Top 5 AI Marketing Tools for Business in 2023
Copywriting sets the crux of your marketing. A copy has to have persuasive language and should appeal to the emotions of the reader or viewer in order to persuade them to take a specific action. Copy.AI is a super quick and easy way to get human-like text generated within seconds.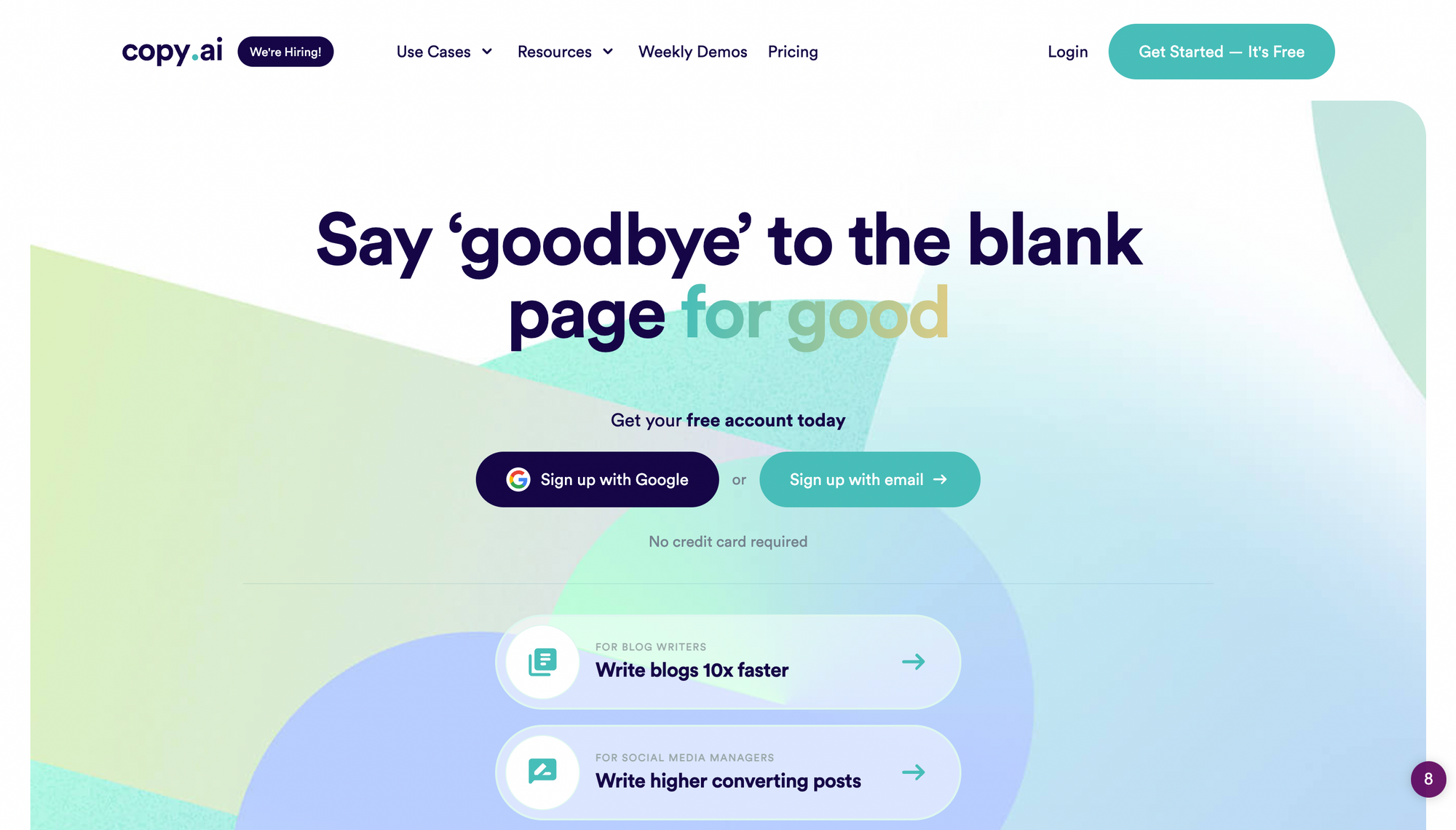 It has helped us create better headlines, email subject lines, meta descriptions, and blog intros. Although we don't recommend you to rely completely on it for long-form content such as blogs. But, it is a great tool that can help you get a general idea or a framework to get started with writing long-form content. It can also be a helpful tool to rewrite content in case you feel the need of rephrasing certain things in a better way.

You can read a comprehensive review of Copy.AI by Niche Pursuits
Now that your content for marketing is set, now let's push toward optimizing that content for search engines. SurferSEO is a tool that helps you make sure your written content is optimized for SEO.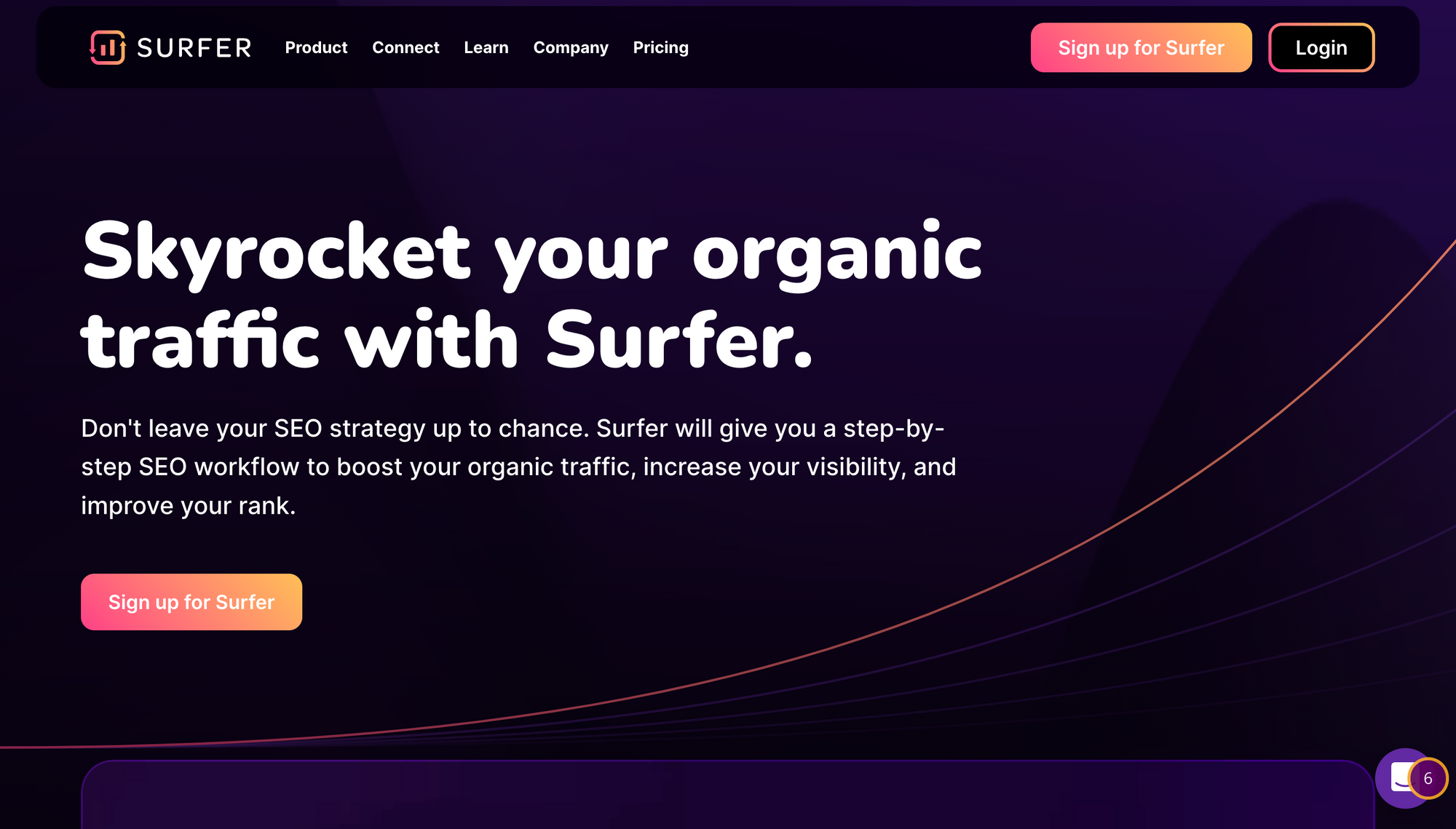 It does this by looking at over 500 on-page signals. Surfer also has a keyword research tool built in. This way, you can write a blog post and then use SurferSEO to analyze the first page of SERPs for your target keyword. SurferSEO makes your life too easy if you don't want to go deep into the technicalities of Search Engine Optimization.

One benefit of Digital Marketing is that you can reach your potential customers all over the world. There's only one obstacle that needs to be overcome, and that is the language barrier. Machine translation tools such as Google Translate & DeepL translate can help you translate all your textual content into different languages. But have you thought about images? Pictures are the new form of communication and they can't be missed out on.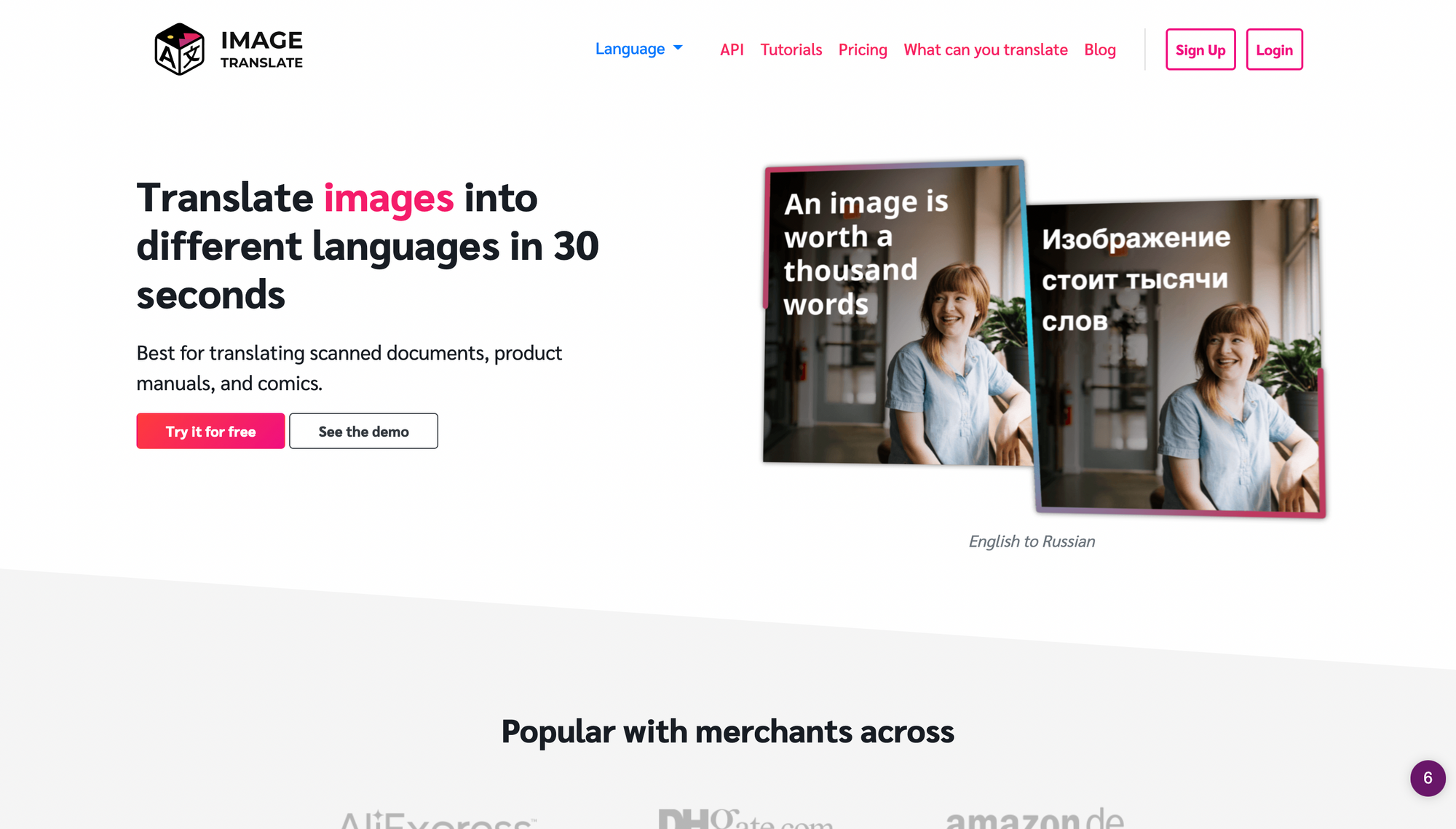 ImageTranslate is a tool that can help you translate image text in 40+ different languages and recreate the same image in different languages. This is way quicker than manually creating images in different languages.
Here's an example of how ImageTranslate translates an image: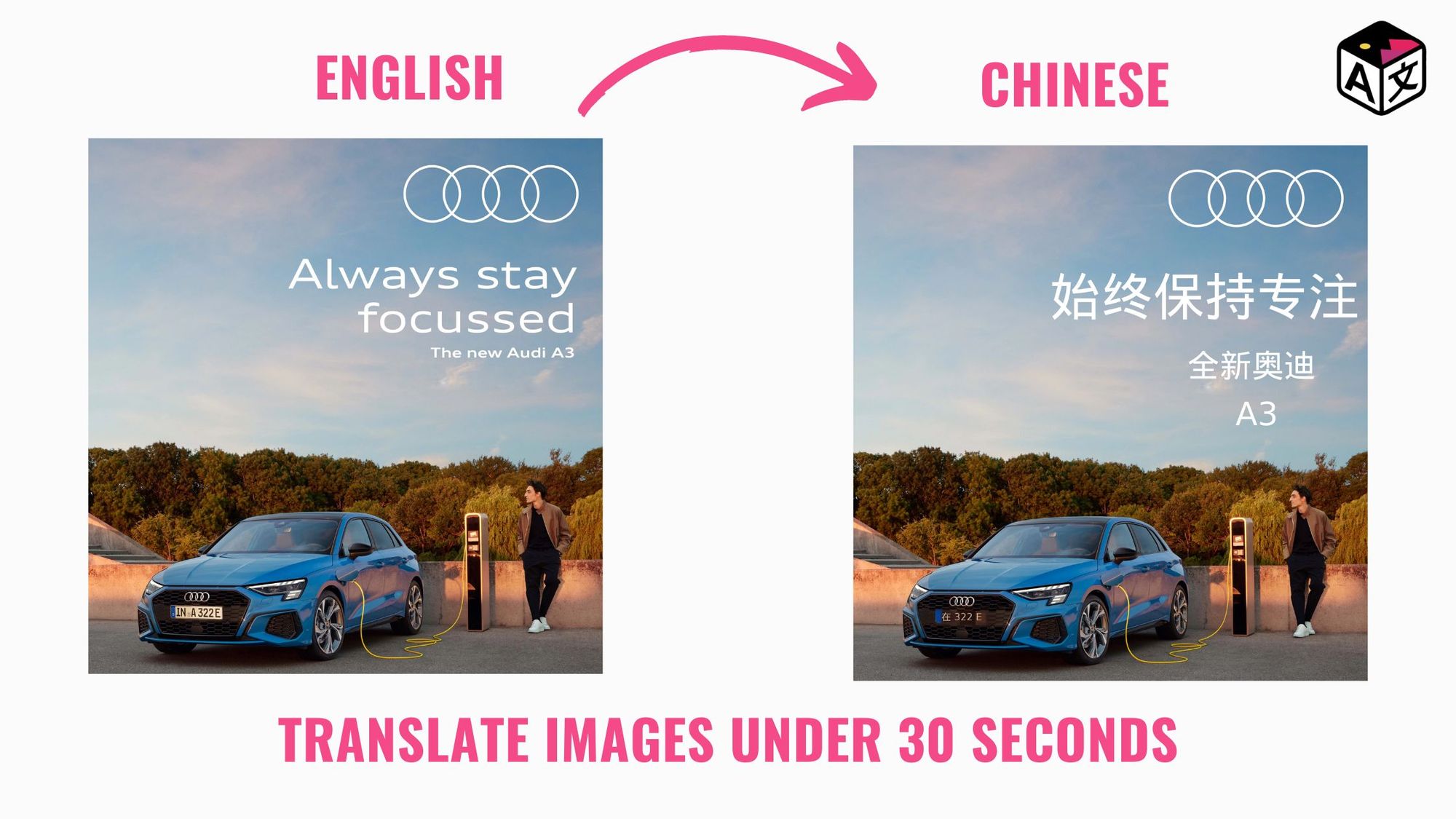 Good customer experience is important for businesses, as it can lead to increased customer satisfaction, loyalty, and advocacy. One way to improve customer experience is by deploying chatbots. They have become increasingly popular in recent years. Chatbots help to answer common questions, provide information and assist with basic tasks.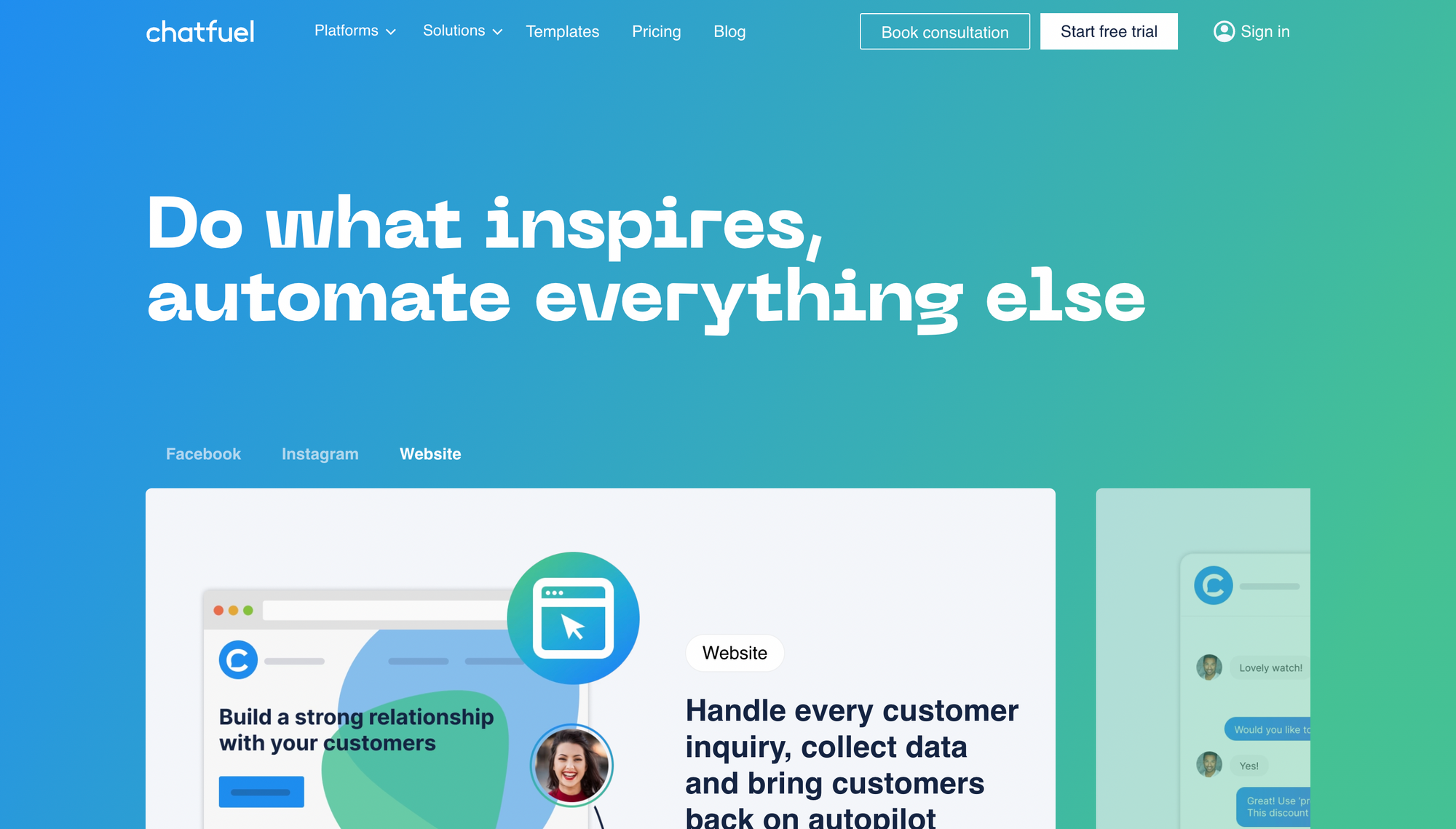 Chatfuel is one of the most popular chatbots on the market. It helps automate FAQs and qualify leads before they are sent to a live sales agent. It also provides integrations to various third-party tools like Calendly, Shopify, or Google Sheets. They even have an API for customizations. ChatFule is an easy-to-deploy tool that can greatly improve customer experience.

We've covered all the tools that can help you with marketing efforts, now let's check out a tool that will help you analyze and assess what works for your brand and what doesn't.
SEMrush is a comprehensive SEO tool that offers a wide range of features, including position tracking, content marketing, social media marketing, PPC, analytics, and more. Its position tracker allows businesses to track their keyword rankings against competitors, and even see how they stack up against the top 100 sites in Google's organic or paid results.

Another standout feature is its Content Marketing Toolkit, which allows users to find trending topics and create content marketing plans. Overall, SEMrush is a versatile tool that can help businesses improve their online presence and performance.

SEMRush is an all-in-one AI analytics platform you'll require to analyze your marketing efforts.

So this is our list of the 5 Best AI-powered marketing tools. AI Marketing tools are nothing new, it is just that recently they have gotten really good, and accessible. So much so that they are no longer considered a luxury but more a necessity to leverage your efforts & skyrocket the progress of your business.

Try out ImageTranslate for free, Visit www.ImageTranslate.com