5 Best Indian Comics - Read Indian Comics Online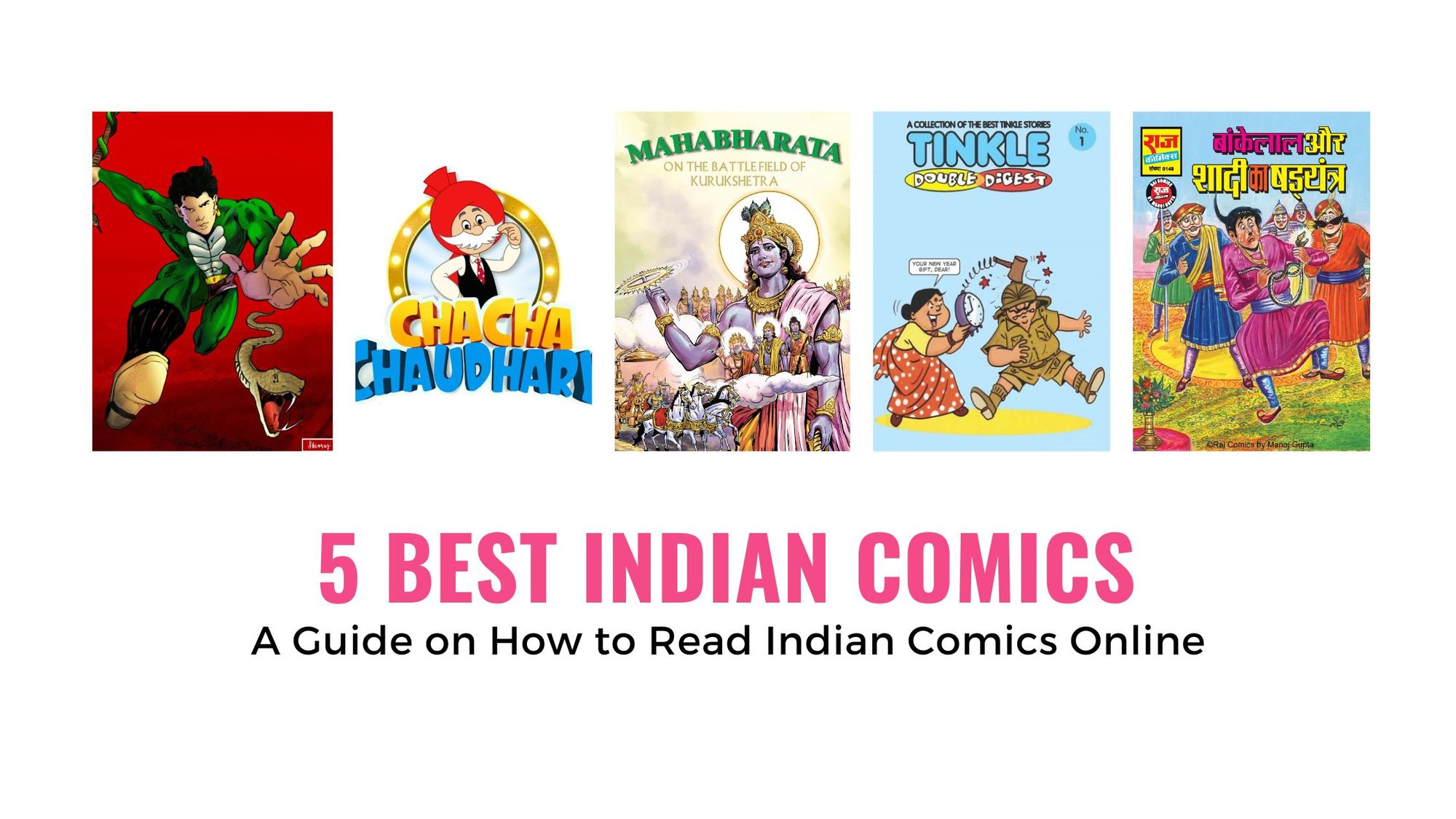 Who doesn't like comics? We grew up reading them, didn't we? Currently, manga comics are making a buzz around the world, becoming the new normal in the comic world. But, back in the day, no Japanese comics were readily available to read like today. Indians mainly grew up reading famous domestic comics that made our childhood entertaining.

If you want to read Indian comics today, you can buy a hard copy of them from retail stores or any of the Indian Ecommerce platforms. But generally in the 2020s most of us prefer to read comics online. Well, today we will look at some of the best Indian comics of all time, and we'll also disclose how to read Indian comics online on your phone, tablet, or PC.

Let's get them started.
5 Best Indian Comics of all time

Amar Chitra Katha
Want to know everything about Indian culture in a fun and entertaining way? Then Amar Chitra Katha should be your pick. This comic has enjoyed a steady readership of over 90 million companies, and it has been translated into 20+ different languages. The series was started by Anant Pai a legendary Indian educationist. The book was aimed at children to teach them all about Indian culture with help of graphics & pictures. Later on, the stories in Amar Chitra Katha have also been turned into animated series and were available to watch on TV.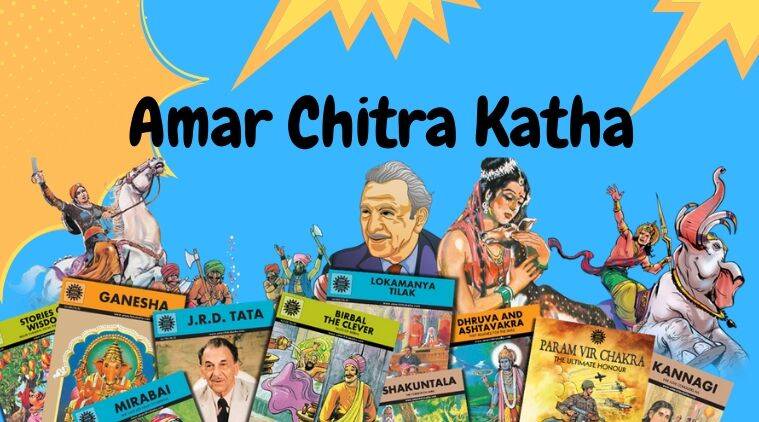 Today you can buy Amar Chitra Katha Comics from their website or one of the E-commerce platforms. You can also read Amar Chitra Katha comics from the mid-90s for free on the ACK Website as well. There are also ways to read comics for free, mostly they are in scanned format and can be found with one simple google search.


Chacha Chaudhary
Another legendary comic from the Indian comics portfolio was famous for its problem-solving stories. The main character in the comics was Chacha, an elderly person from a middle-class Indian family, who hailed extreme intelligence. In the comic, there was a common saying that "Chacha Chaudhary Ka Dimaag Computer se bhi tez chalta hai" (Chacha Chaudhary's brain runs faster than a computer). The comic was created by Pran Kumar Sharma and was first published in 1971. In the 70s most Indian Middle-Class Families didn't have TVs in their homes, so Chacha Chaudhary comics helped fill the void in entertainment. The comic also had strong supporting characters, who are also equally famous as Chacha himself & they have left their mark on the readers as well.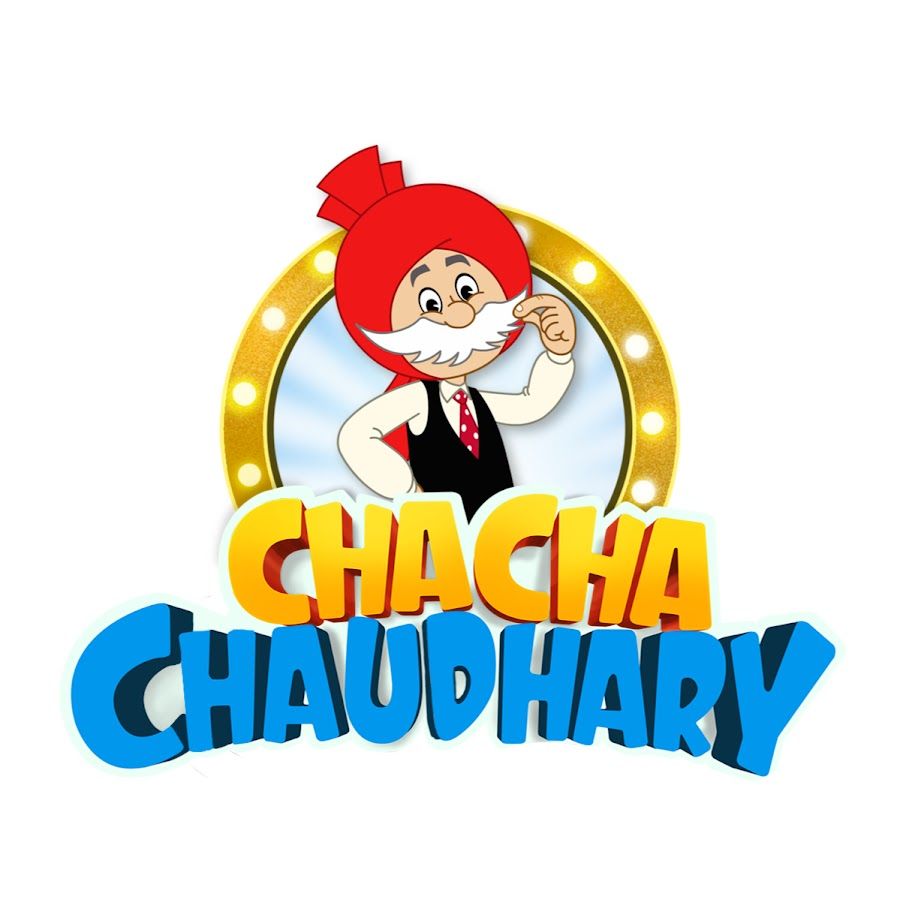 Today you can buy Chacha Chaudhary comics in retail stores and from Ecommerce platforms as well as from Diamond Books websites. And you can also buy its soft copies on Google Play Books and some other different portals. To Chacha Chaudhary Online for free, you can visit websites like Bhannaat.com that have scan companies of the comic to read for free.


Nagraj
We all know the mainstream superheroes from America, which are Super-Man, Batman, Spider-Man, and so on. But do know India has its original Superhero, and he was famous in the comics, No Not Shakti-Man this guy was famous even before that. The name of the superhero was Nagraj.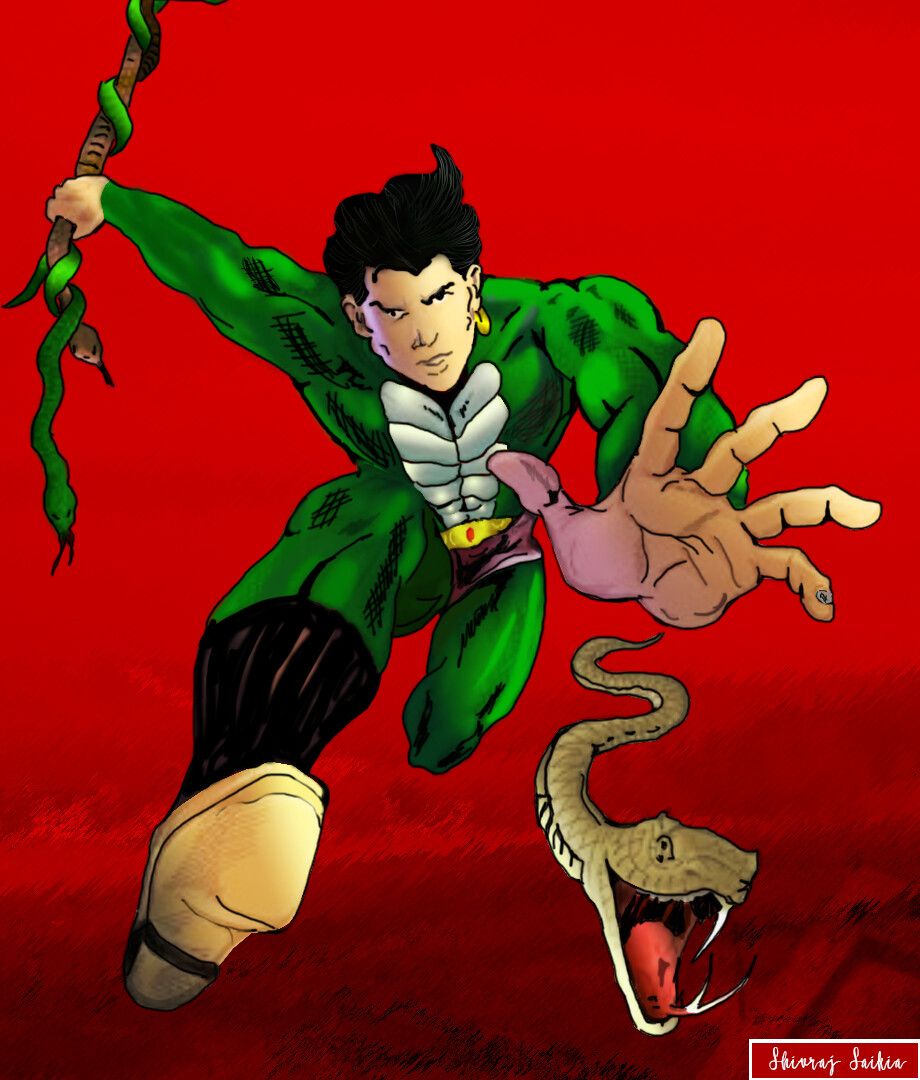 The story revolves around Nagraj who was initially created for the destruction of humanity by professor Nagmani who then decides to sell him to the highest bidder. On his first mission, Nagraj meets a saint (Sadhu) who is known as Baba Gorakhnath who then helps Nagraj to get rid of the mind control pill implanted inside his brain from the professor.

The comic was created by Manoj Gupta & Rajkumar Gupta and was published by Raj Comics. They have given Nagraj various superhuman capabilities including telepathy, and capabilities from Nag (Snake) which are position bite, Snake spit, and more.

Today you can buy Nagraj comics from retail sites, and also from Raj Comics's website. For online readers, you can read Nagraj comics for free on websites like Internet Archive, and Comics.Hindi.



Bankelal
Let's take a look at some comedy genre of Indian Comics. One name that pops out when comedy comes up is Bankelal comics. This is another comic that is being published by Raj Comics. The comic revolves around Bankelal & the king and the tussles between them, which never fail to make you laugh.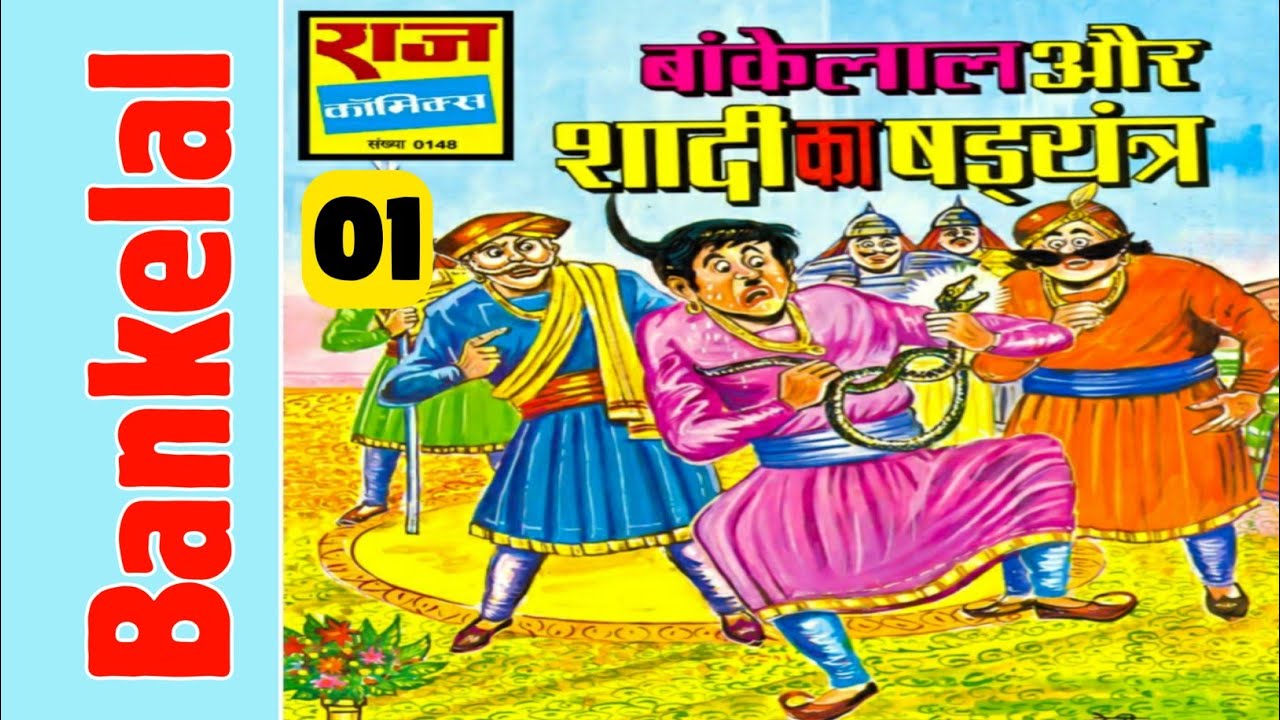 The comic was created by Jitendra Bedi & Papindar Juneja and it has a massive fan base that cataracts a wide demographic audience. We won't be spelling more beans about this comic, as it will drop down all the hype about it.

You can buy Bankelal comics again on Raj Comic's website itself and buy them from the Reaitial store or any of the Ecommerce platforms like Amazon or Flipkart. You can also read Bankelal Comics Online for free on websites such as pdfDrive.com, and ComicsHindi.com.

Tinkle
There are very few people in India born in the mid-1900s, who might not have read Tinkle comics while growing up. This comic book has been loved and admired by children all across the towns & cities of India, and their character names have become household names in Indian society. Tinkel is a fortnightly comic for children than was initially published in Mumbai and owned by India Book House, later on, it was acquired by Amar Chitra Katha Media in 2007.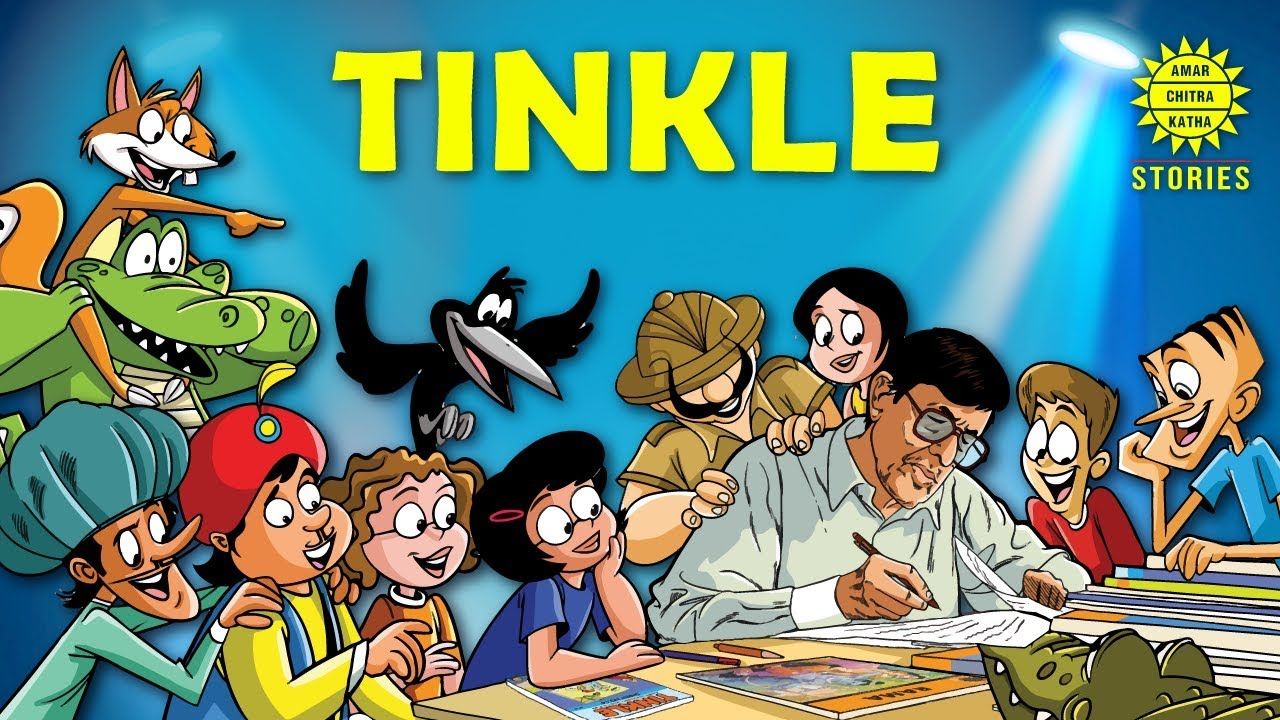 Tinkel came up with various characters that created a mark in the minds of the readers such as Suppandi, Shikari Shambi, Tantri the Mantri, and so on. Today you can buy Tinkel comics from the retail store & Ecommerce Platform. And to read Tinkel comics online you can visit Tinkle Webiste itself and Kelvi.net where you can find some old Tinkle comics as well.

Conclusion:
Well, that was our list of the 5 Best Indian comics to read in 2022. Yes, we know there could have different comics that maybe are better than we have mentioned above, but hey this is our version of the best Indian comics and yours might be different. We have listed out different ways where you can read these comics today, and we hope this blog comes to your great help to bring back the nostalgia in today's time.

Before You Go, Have you checked this out?

Are you an avid comic reader who wants to translate comics into different languages? Then you should try out ImageTranslate.

ImageTranslate is a picture translation tool that is one of its kind that can translate image and recreate the same image in different languages in under 30 seconds.

Some of the comics that we have mentioned are only available in one single language, and if you want to translate them into another language it will be a really tough job. Well, ImageTranslate can do all that for you in no time.

Here's an example of comic translation using Image translate, notice how ImageTranslate does not disturb the visual element of the comic and only operates on the textual part.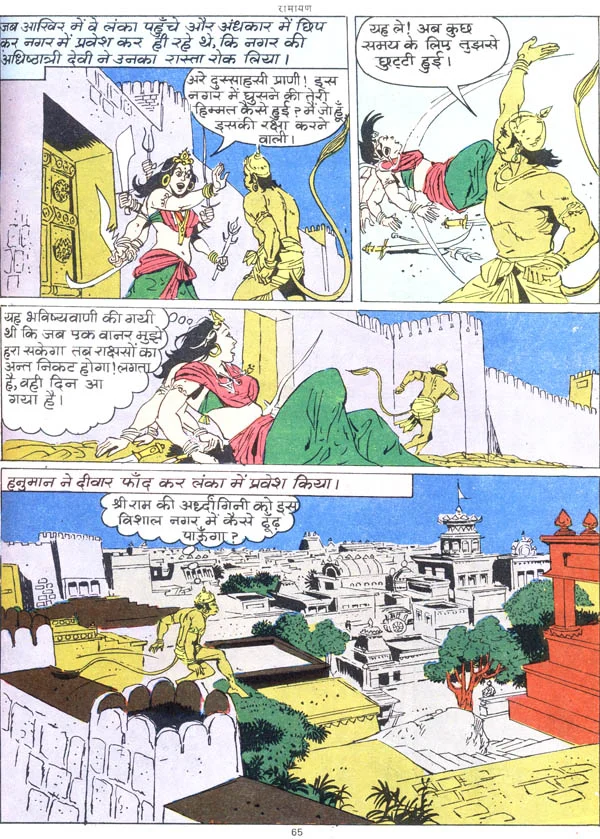 You can translate comics such as Manga, Manhwa, Indian Comics, Russian Comics, manhua comics, English comics, and so on.


ImageTranslate also has an editor where you can edit the translated text, to make them more accurate, choose different fonts, change alignment, text size, and color, or simply change style and make the text bold or italic.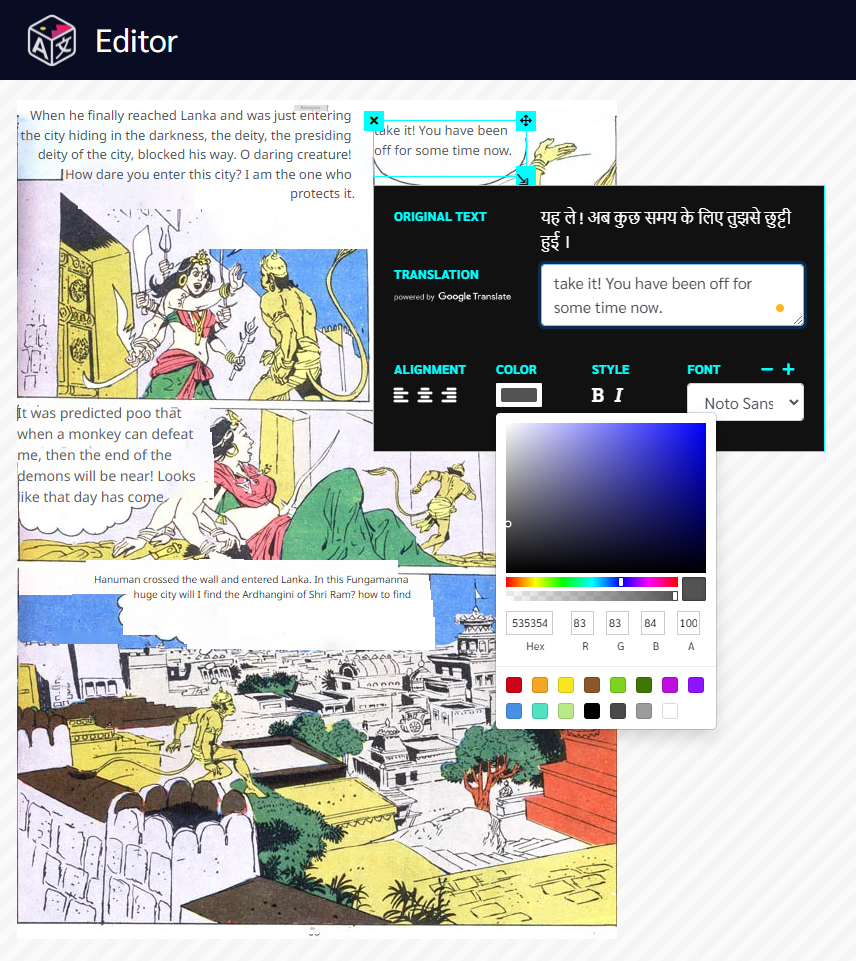 ImageTranslate is the only tool you'll require to read comics in your preferred language.

To know more about how to translate comics on our blog

Or

Watch a quick video about the same.
Visit: ImageTranslate.com & try it for free.