Biggest Sales Around the World - Singles Day Vs Black Friday Vs Festive Season Sale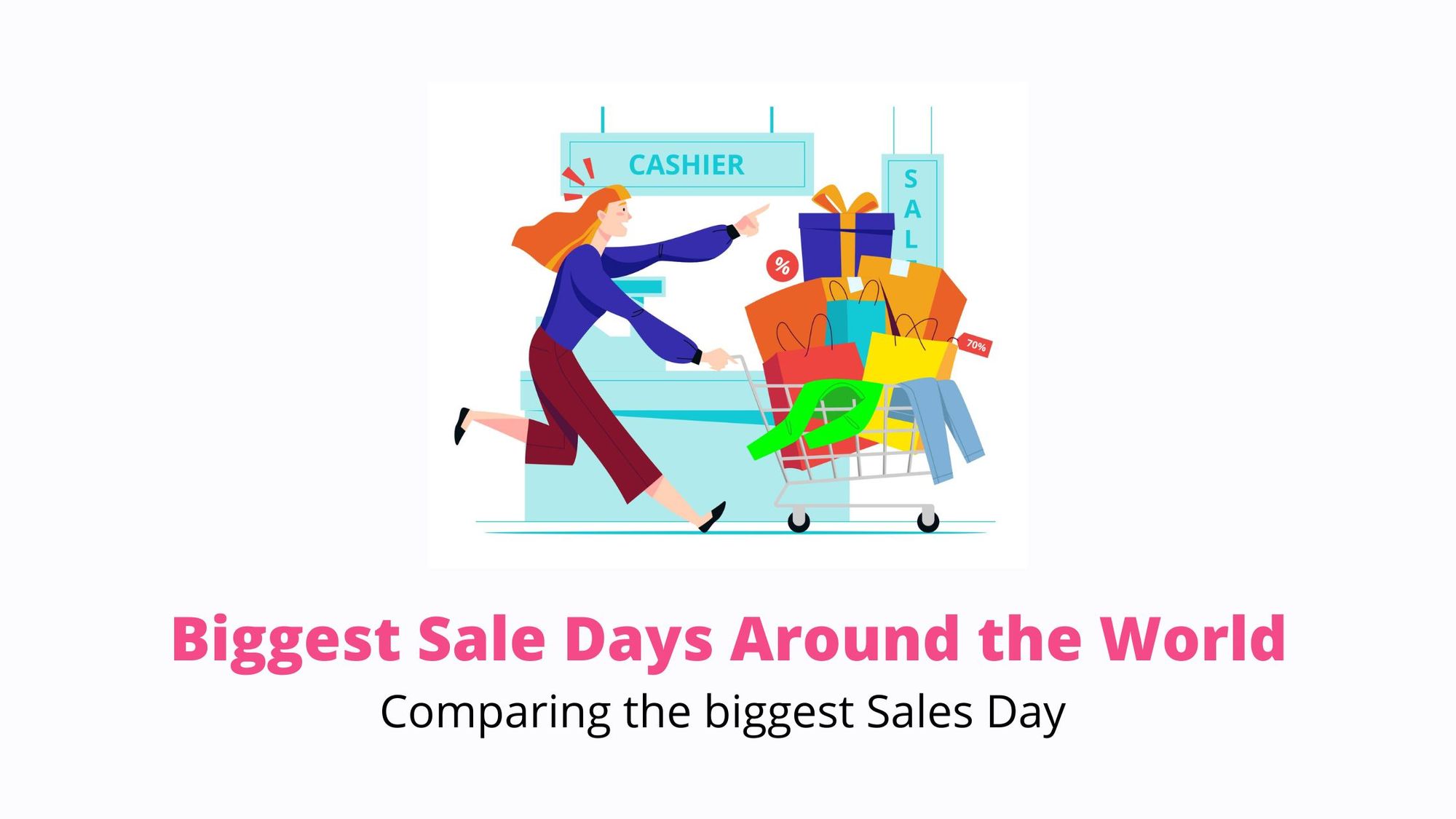 Online shopping has become the new normal around the globe. In the past decade, the E-commerce space has grown exponentially. To put it in numbers according to a report from Red Stag Fulfilment about Ecommerce growth from 2010 to 2020, "In 2010 less than 5% of retail sales happened online, and now that number has more than tripled to 18% in 2020, and much of the growth happened in 2020 when E-commerce sales increased by 44%" According to the same report, global Ecommerce sales in 2010 were at $572 billion USD and in 2020 it reached 4.2 Trillion USD mark.
The growth of E-commerce has been slow, but it hasn't stopped and the number above showcases that, there's still more potential to unlock from the E-commerce market. The E-commerce giants around the world try out different tactics to bring customers onto their websites and make them shop. One of these tactics is to open up a heavy discount sale day/s. On Sale days, E-commerce giants offer heavy discounts on a lot of products, and customers around the world take great advantage of it. So much so, that sale day has become more like a festival.

Let's check out what are the biggest sales day around the world and take a look at the number of sales this E-commerce make in a short period of time.
Festive Season Sale (India)
India has its own sale days in the region and they are offered by Flipkart with big billion days, and Amazon with Great Indian Festival two biggest giants in the country. These sale days are usually in the period of late September or early October. This time span is right before the festive season starts in India.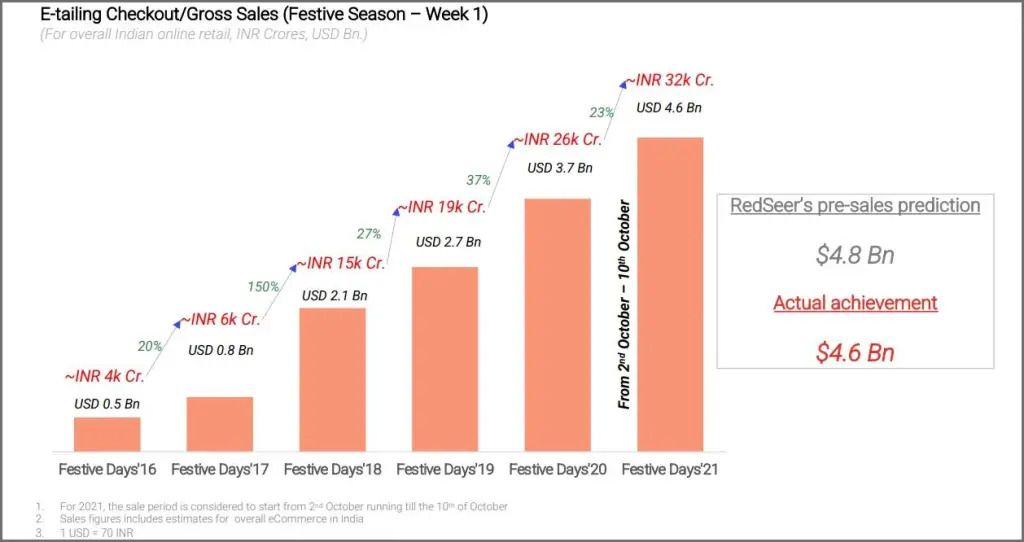 According to a report from RedSeer, India Recorded sales of $4.6 Billion in sales for the festive season in 2021. The sale was mostly dominated by Flipkart with a 64% market share with its Group of E-commerce platform that includes Myntra & in the second position was Amazon.in that has a 28% market share in the country.
Black Friday & Cyber Monday Sale Days
In the USA you'll come across Black Friday & Cyber Monday sale days. The Black Friday sale is set on the last Friday before the holiday season kicks in. And the Cyber Monday sale is on the Monday right after the Black Friday Sale. The Cyber Monday sale is more specific to Electronics and Black Friday has a discount on every kind of product.
For 2021 in the USA, Adobe Reports consumers spent a total of $10.8 Billion USD on Cyber Monday. And for Black Friday Sale the consumer is around $8.9 Billion USD. If you combine them the total brings comes to $19.7 Billion USD.
This is the biggest sale day spent in the USA.
Singles Day
A sale day that takes over all of them is in China. It is called Singles Day and it is the biggest sale day in the entire world. On November 11th of every year Whole of China Celebrates its festival for unmarried people. As November is the 11th month of the year and on its 11th day there's a massive festive sale offered by E-commerce Giants like JD.Com, and Alibaba with its group of E-commerce platforms that are in the Alibaba Ecosystem that includes Tmall, and Taobao.
According to the report from CNBC Alibaba and JD.com combined recorded a sale singles day of $139 Billion Dollars. Yes, you read that right the sales are $139 Billion USD Sounds absurd right? But seems like people from china like to pamper themselves a lot on singles day. The single-day sale is like no other around the world.
Singles Day in China is the biggest sale day in the world. Let's put the three sale days we mentioned in this article into a single chart and take a look at how they compare.
As you can see from the chart itself, it is evident that the single's day tops all the sales. Within Just one single day china recodes more than 7 times more sales than Black Friday & Cyber Monday sales and they are still two different days.
And with that, the article comes to an end. Since no one is comparing the different sales days around the world, we thought we'd do it just for the fun of comparing how the different markets compare to each other.

Wait there's more
Are you a merchant or seller who sells products in different parts of the world? Then you might be aware of tacking the language barrier for selling the products in different countries.
You might be using a computer-aided translation systemand coordinating with translators to translate the textual content of your brand. But have you thought about the images?
As Images have also become as important as textual content, because of the rise in the digital world. You can simply translate image within seconds with ImageTranslate.com. You can translate the text in the image and recreate the same image in a different language, in under 30 seconds.
Here's an example of a product image translated and recreated.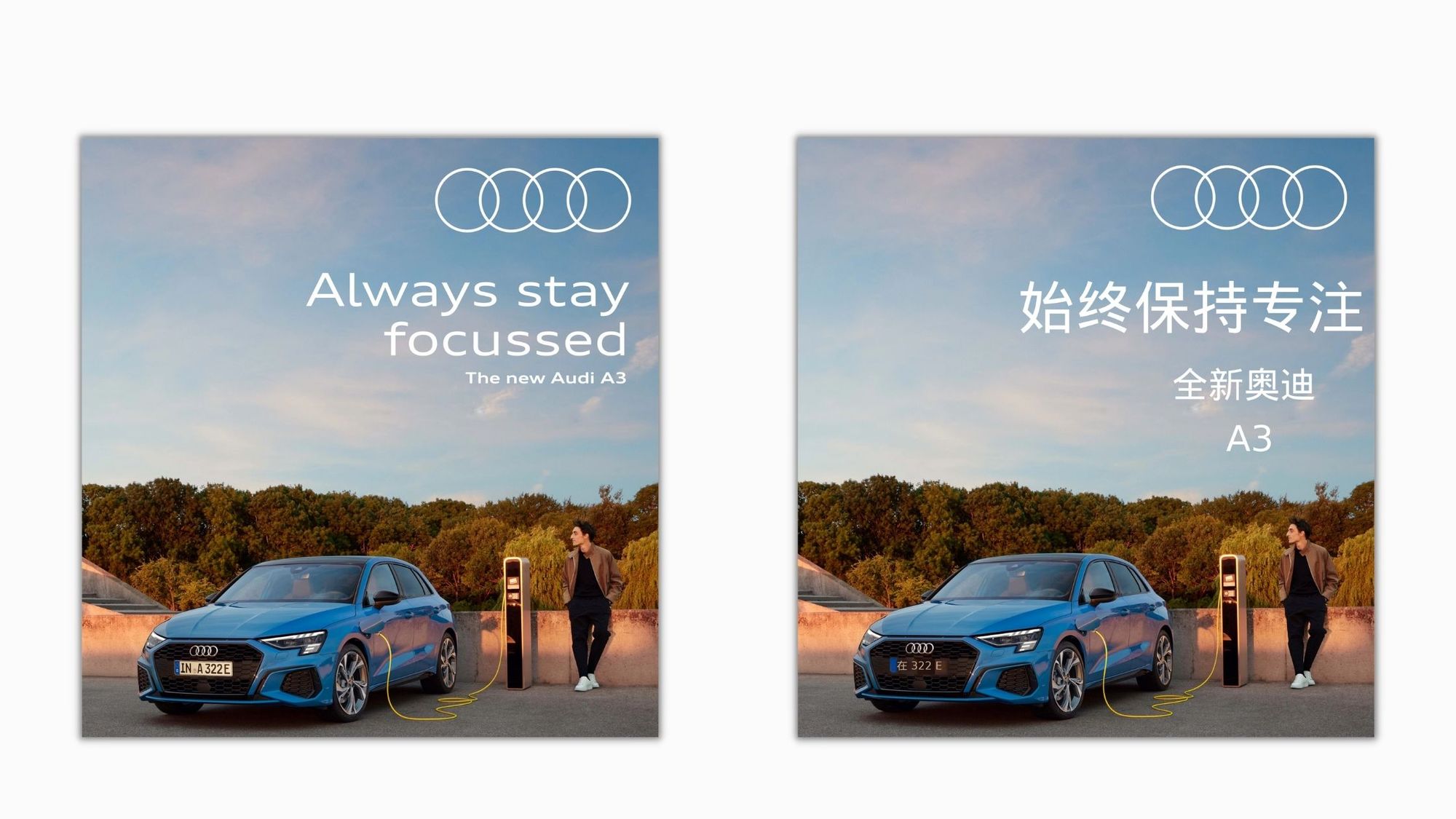 Over ImageTranslate, you can translate product images, Translate Advertisements, Social Media Posts, Translate Product Manuals, and much more.
Try out ImageTranslate for free, Visit: www.ImageTranslate.com