How to read Dragon Ball Comics online?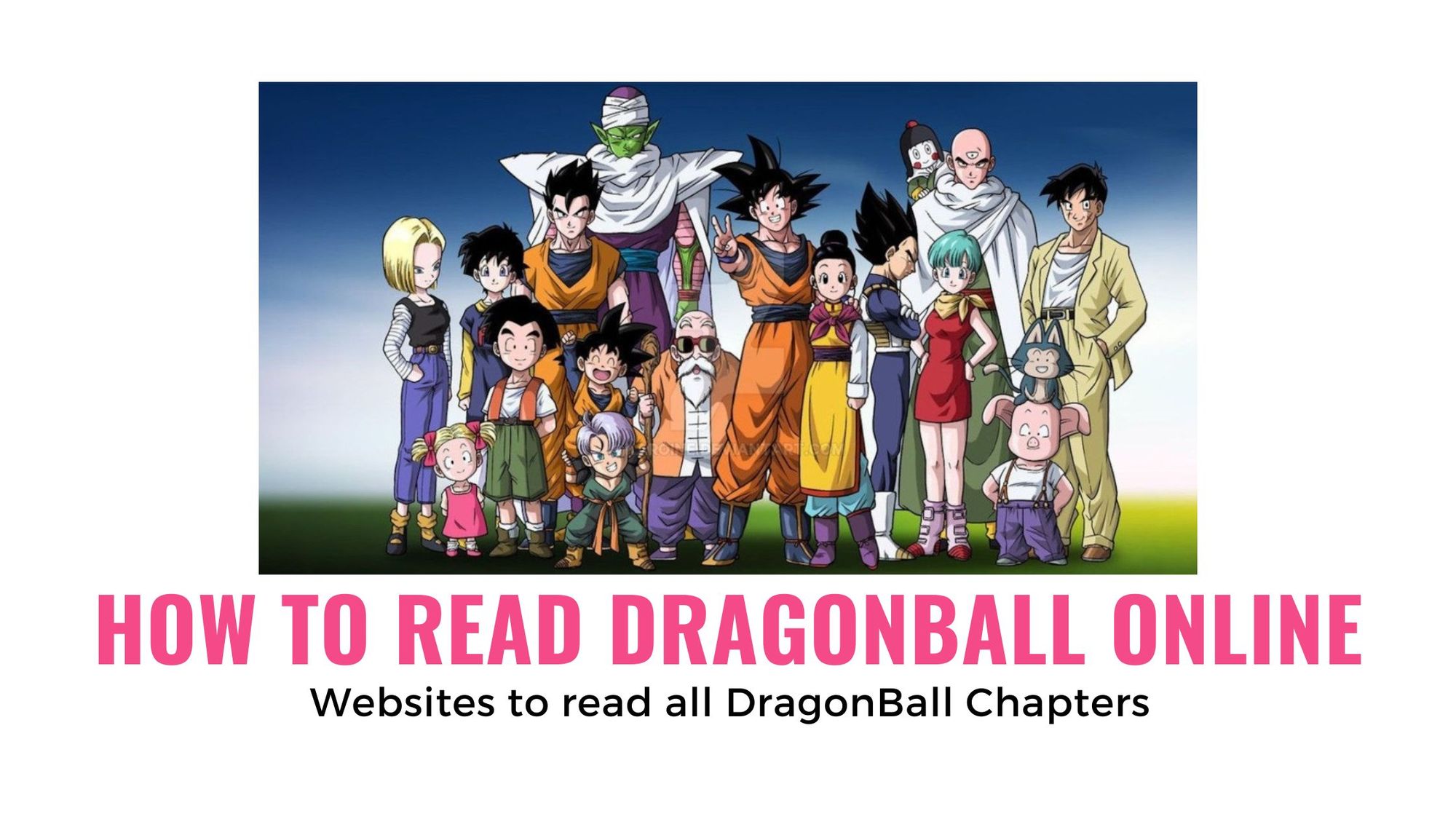 Hello comic reader. Do you want to read manga comics for free? If you are new to the world of comics, then you might find it difficult to find the entire collection of a specific comic to read online. Comic such as Dragon Ball is a legendary franchise and it has many chapters & editions that could be scattered across the internet and difficult to find. It is great to have access to all the chapters of the comics, as it makes the reading experience better with no interruptions.

Today, we'll show you some of the best places to read Dragon Ball manga comics online for free. There are hundreds on the internet, where they promise the entire collection of the franchise, but the promises are often not met. For our readers, we have hand-picked a few websites where you will find the entire collection of Dragon Ball to read with the best reading experience.

How to Read Dragon Ball online?
Here are some of our best websites to read Dragon Ball online.

Read DragonBall Online

A website where you can find almost all the comics from the past. MangaSaki has a collection of DragonBall manga comics.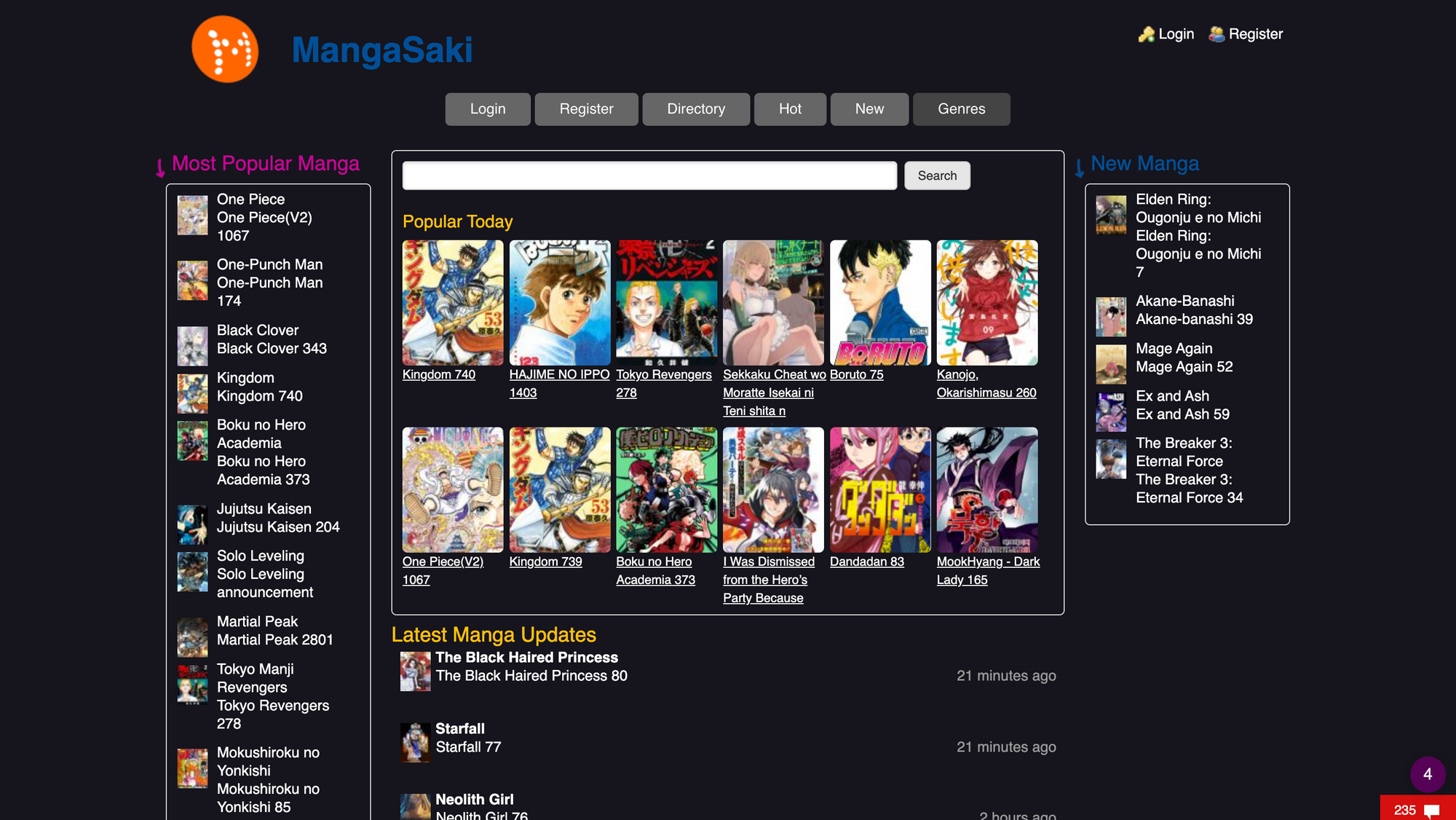 The website is cluttered free and the reading experience is also a decent one on MangaSaki.

This is another website where you can read all the comics in the Dragon Ball franchise.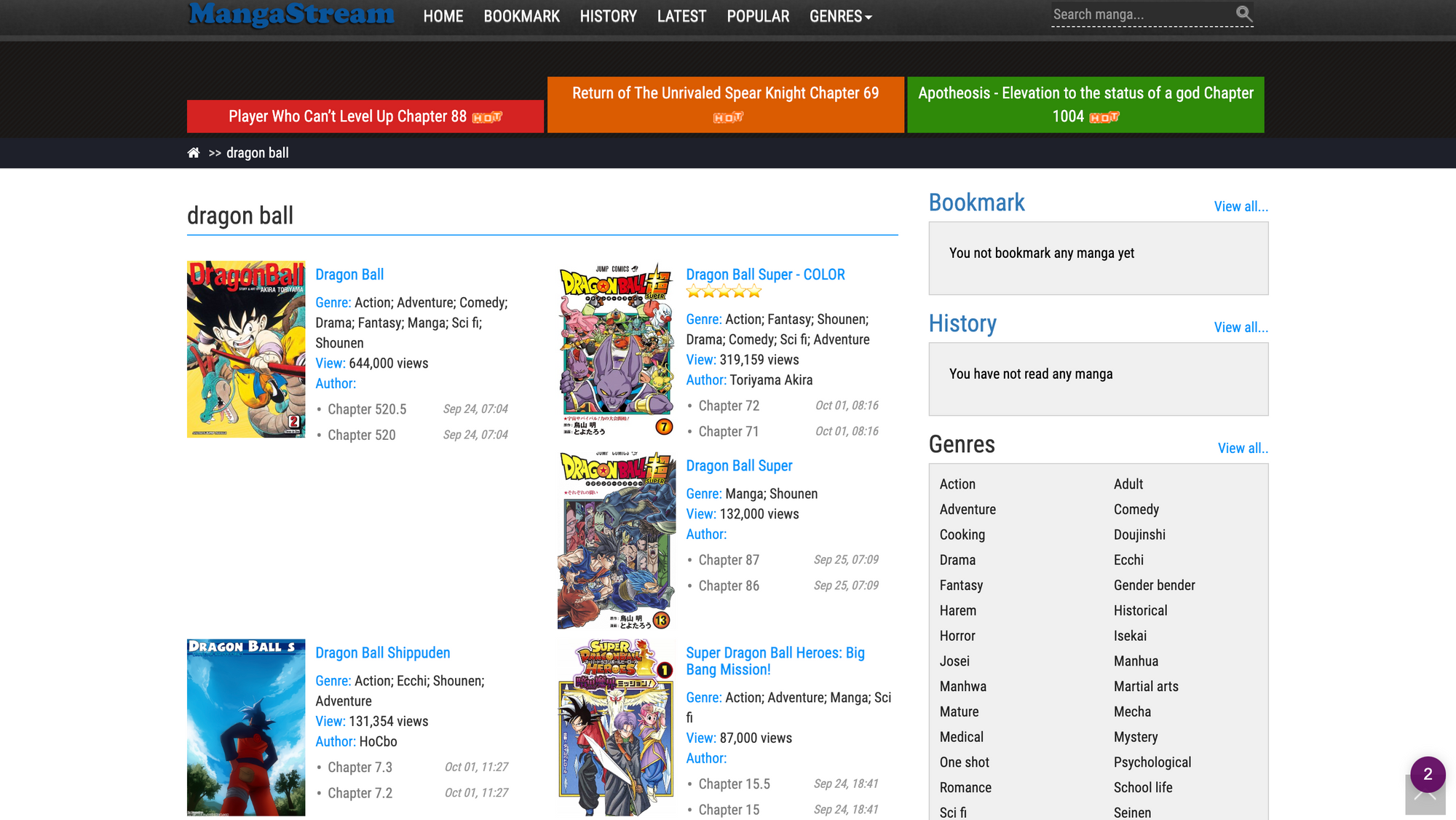 Be it the original Dragon Ball or the DragonBall Super or any other edition of the franchise. Manga Stream is a decent website to find the comics that you want.

Looking to read the Dragonball comic in color? Then Manganelo is the website you should opt for.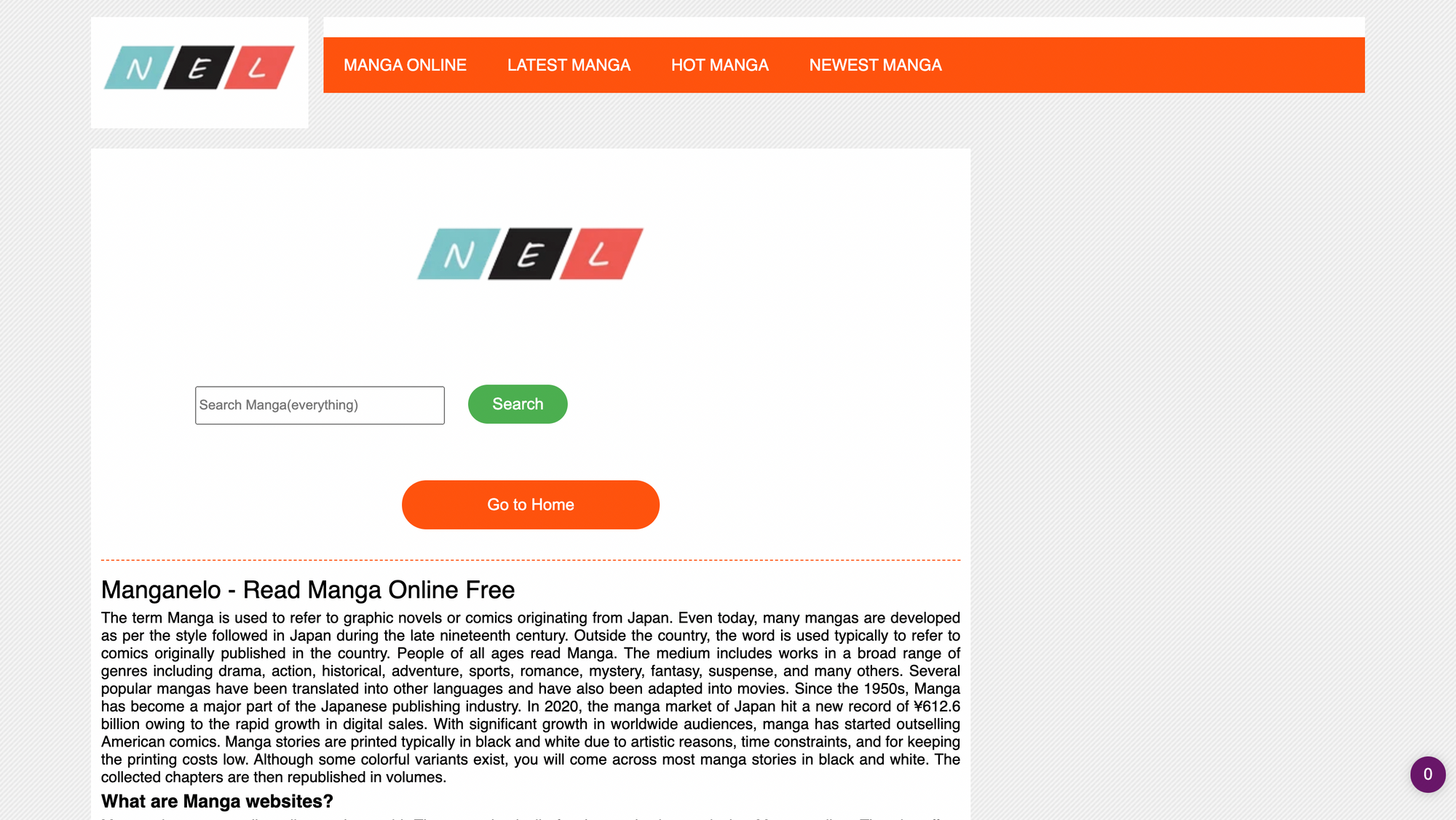 Manganelo has a collection of original DragonBall and DragonBall Super comics in digital color format.

Dragonball is one of the greatest series ever made in the manga world with many chapters & editions to choose from. There are only a few websites that have all the chapters & editions available online, but some creators have made their websites to host even more manga. Check out the best scanlation website for your favorite manga series.

Conclusion

These are a few of the websites where you can read manga online for free. Some of these websites have a lot of advertisements, and pop-up ads flying around. We suggest using an ad-blocker to get rid of unnecessary distractions so we can enjoy our favorite comic even more.


Want to read more comics?

Now that you're reading more & more comics from scanlation websites, often you'll come across some great comics that are not yet translated into your preferred reading language.

Usually, popular comics from japan are translated into different languages to cater to audiences from different parts of the world. But, most underrated comics don't get the same treatment.

However, now you can get any comic translated into 40+ different languages in under 30 seconds.

Introducing ImageTranslate.
ImageTranslate is a translation tool that can translate image text and recreate the same image in different languages. The best part is that ImageTranslate preserves the visual element of the image.

Here's an example of how ImageTranslate can translate an image into a different language.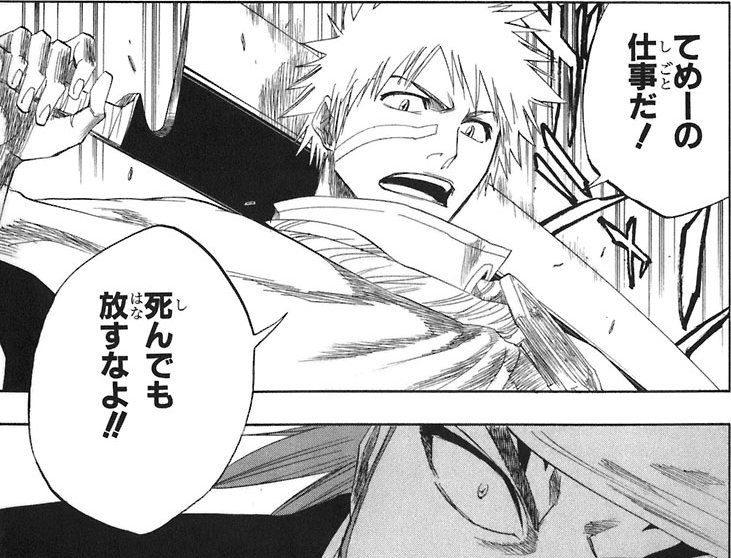 With ImageTranslate you can edit the translated text to make it more accurate. Change the text color, size, font, and alignment, or make the text bold or italic.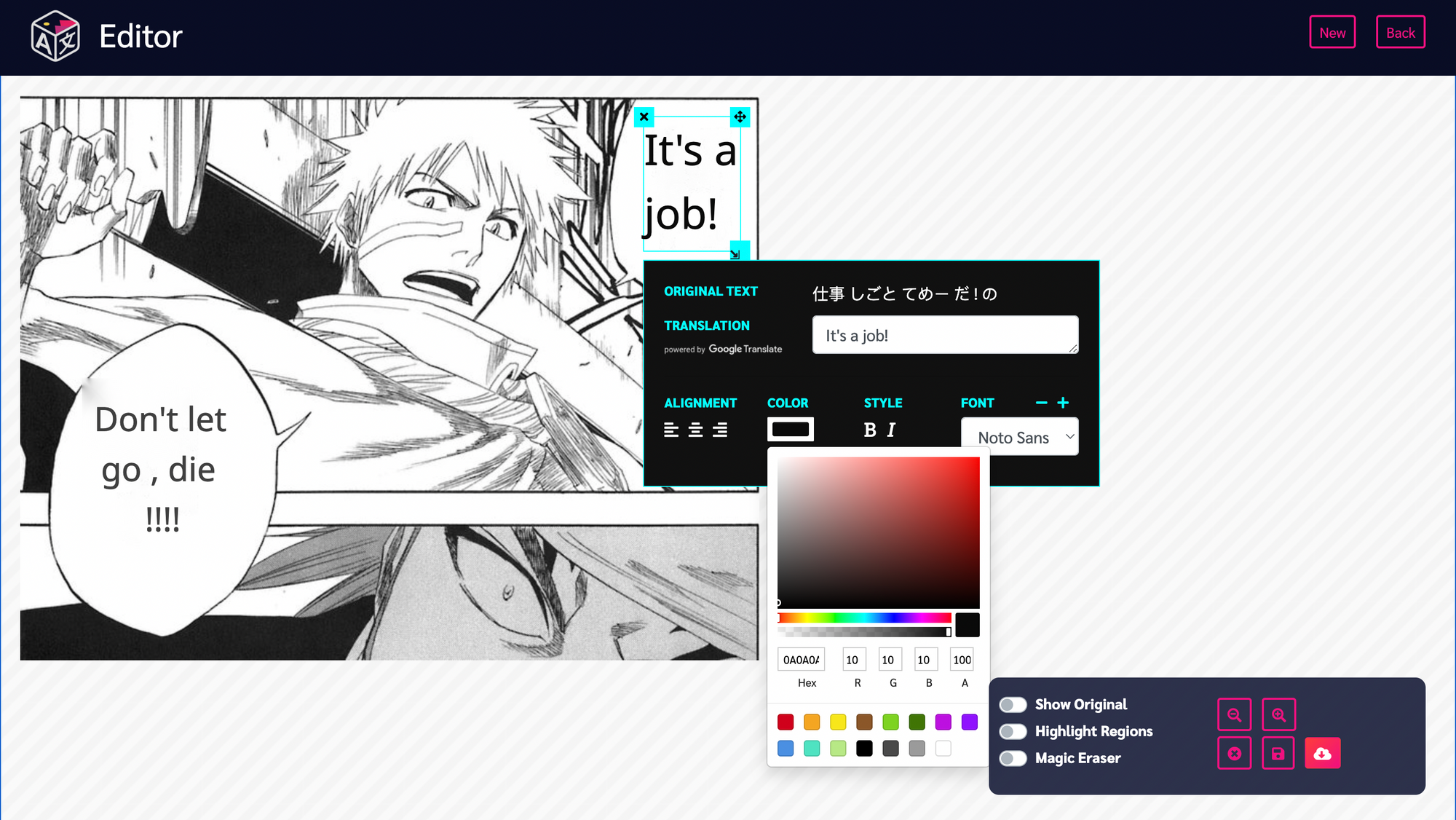 With ImageTranslate, you can read all the comics that are not translated in your preferred languages. ImageTranslate also supports batch translation, so that you can translate comic pages in one go & download the translated comics to read them any day you want.

Try out ImageTranslate.com for free.