How to Relight Image with AI - How to use Clipdrop Relight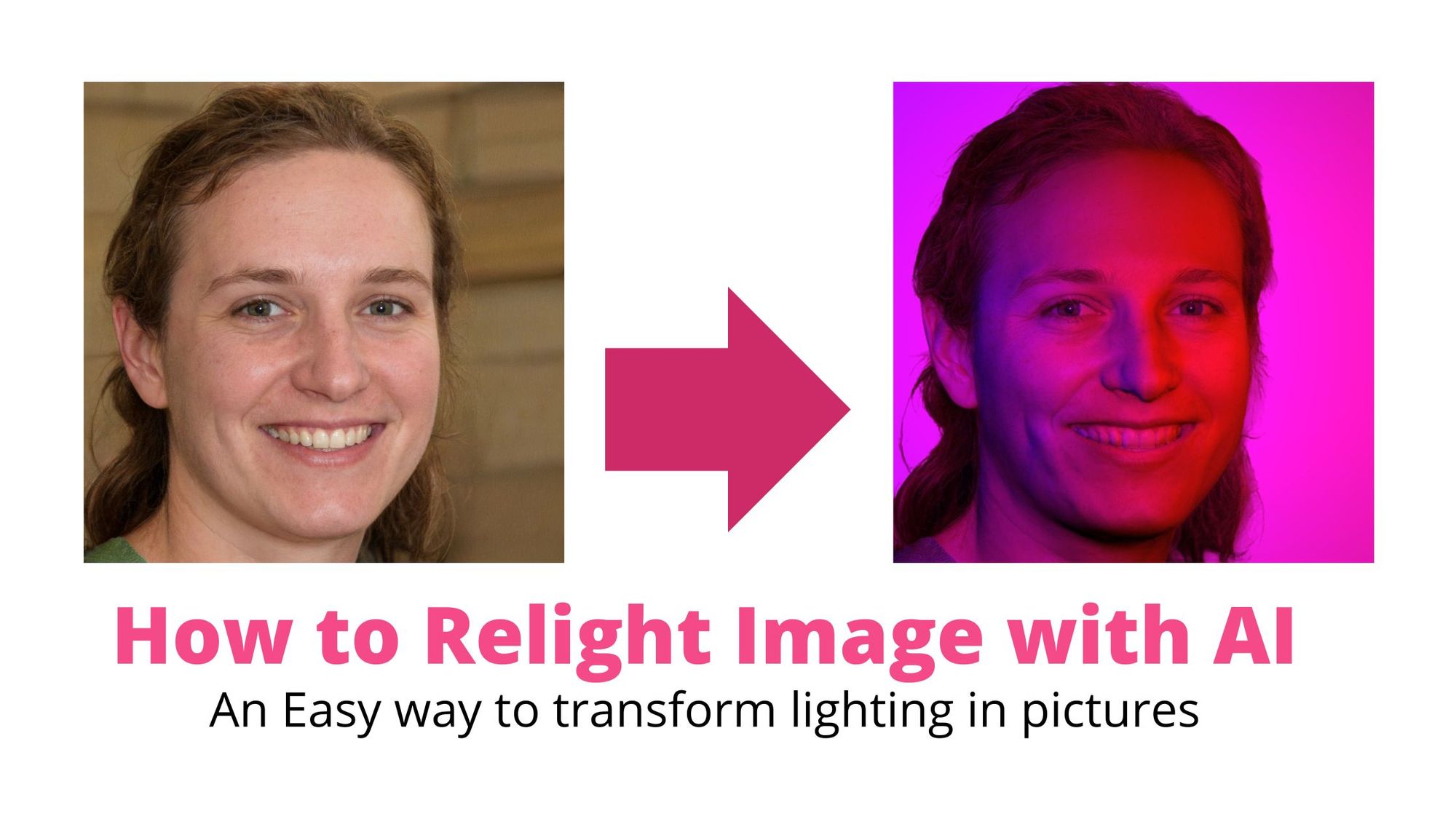 Let's face it when you are shooting outdoors the lighting conditions are in nature's control. Sometimes the lighting conditions are great for clicking pictures, and more often they are simply terrible. This goes the same with indoor shooting, getting the lighting right requires a good equipment level & different types of lights, just to get that perfect shot.

Yes, there are high-end image editing tools that can help you with correcting the lighting and all other aspects of the image. But, executing the simplest of tasks on these cutting-edge software tools is complicated and has a steep learning curve simply to get started with.

However, today in the age of AI tools, there's a way to relight images online instantly. The tool we are talking about is called ClipDrop Relight.

What is ClipDrop?
ClipDrop is an image editing tool that is web-based and is even available on iPhones, and Android phones. It offers users different options to edit images, such as Remove background, Image Upscaling, Image Clean Up, & Image Relighting.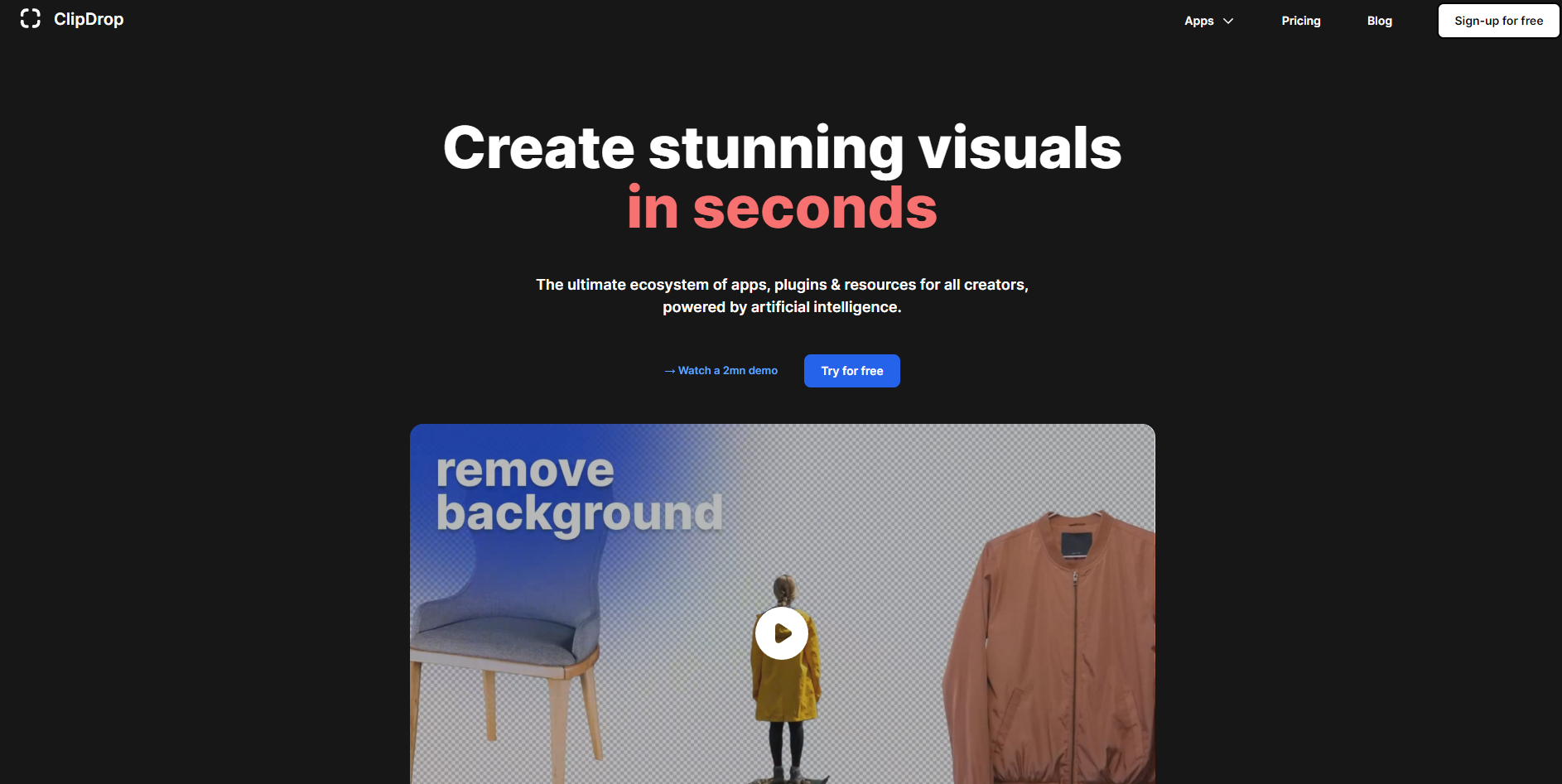 ClipDrop is a simple tool & also has plugins for Photoshop & Figma if you want to integrate their capabilities.

What is ClipDrop Relight?
Relight is the latest offering from ClipDrop that enables users to add lights to pictures with different angles, and luminance & helps the user to enhance the image's visual element.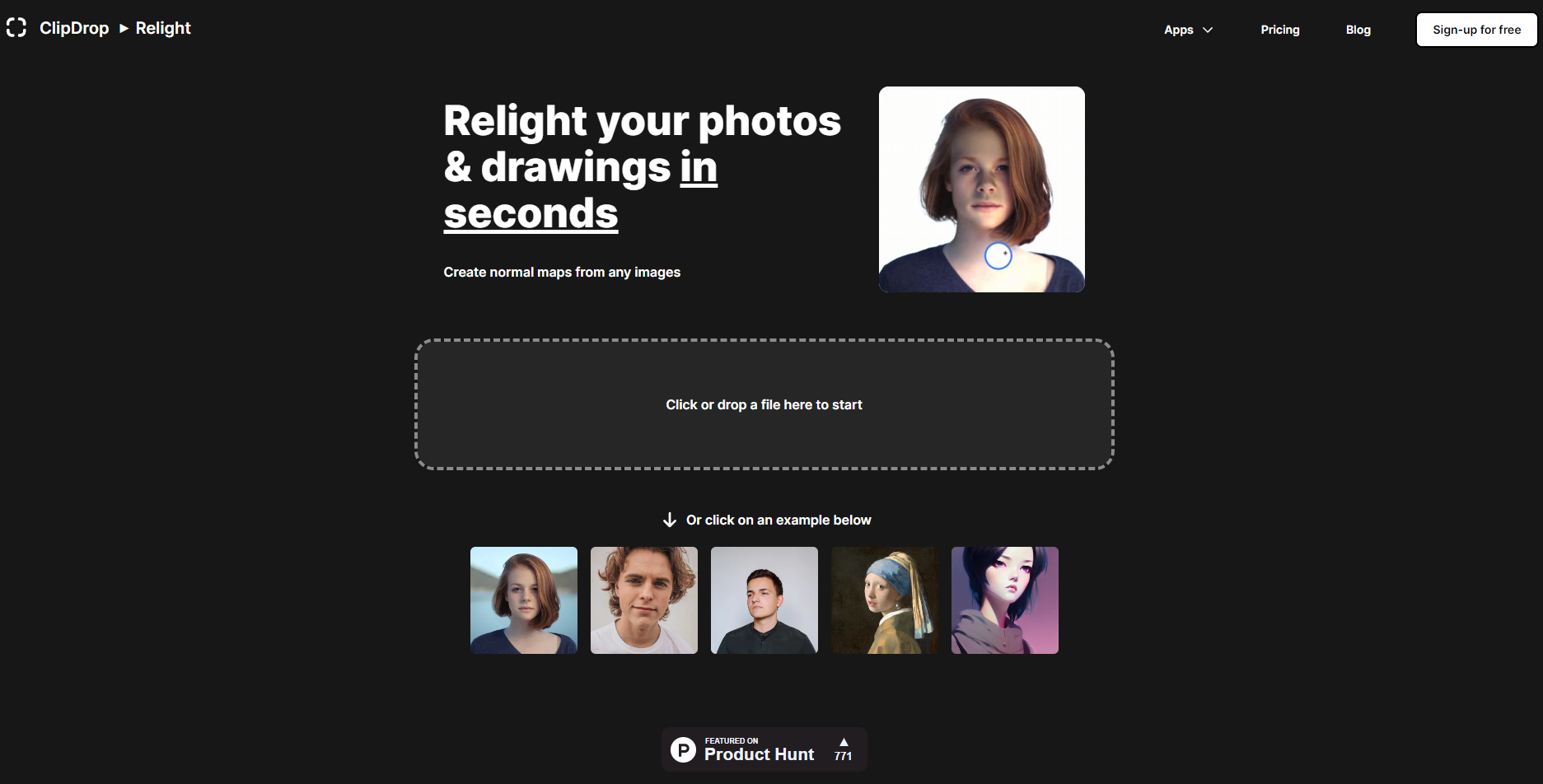 How to Relight Image with AI?
You can relight your image with any high-end image editing tool. But, in this blog, we'll check out how to relight pictures using ClipDrop Relight.

Let's get it started.

First Visit clipdrop.co/relight & upload an image that you want to relight

Then the image you uploaded will be displayed in the editor, where you can start adding lights to the image.

Let us take you through all the options you can choose from.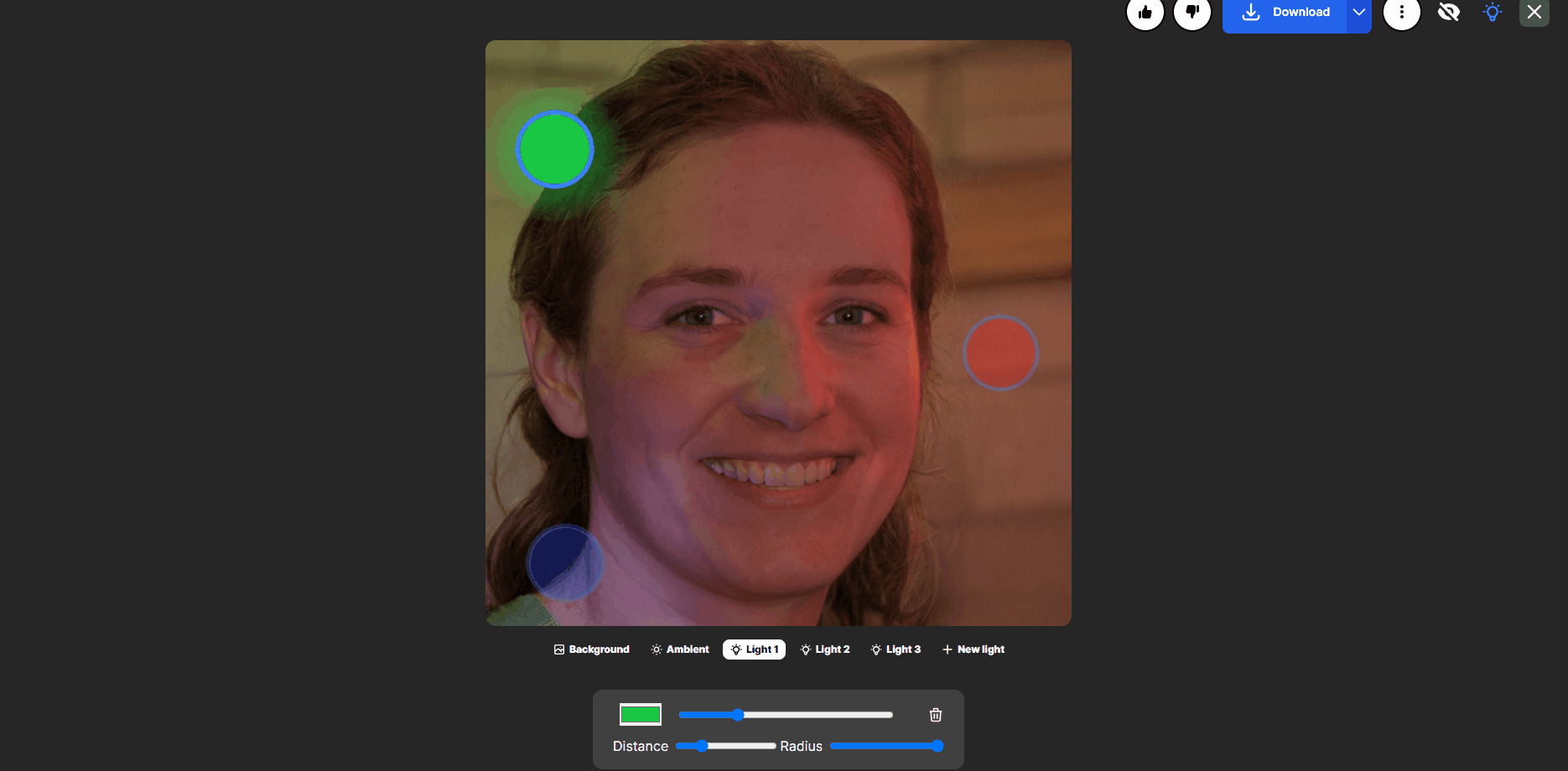 Background: In this option, you can remove the background of the image. When you uncheck 'Original' you can select the background color for the image.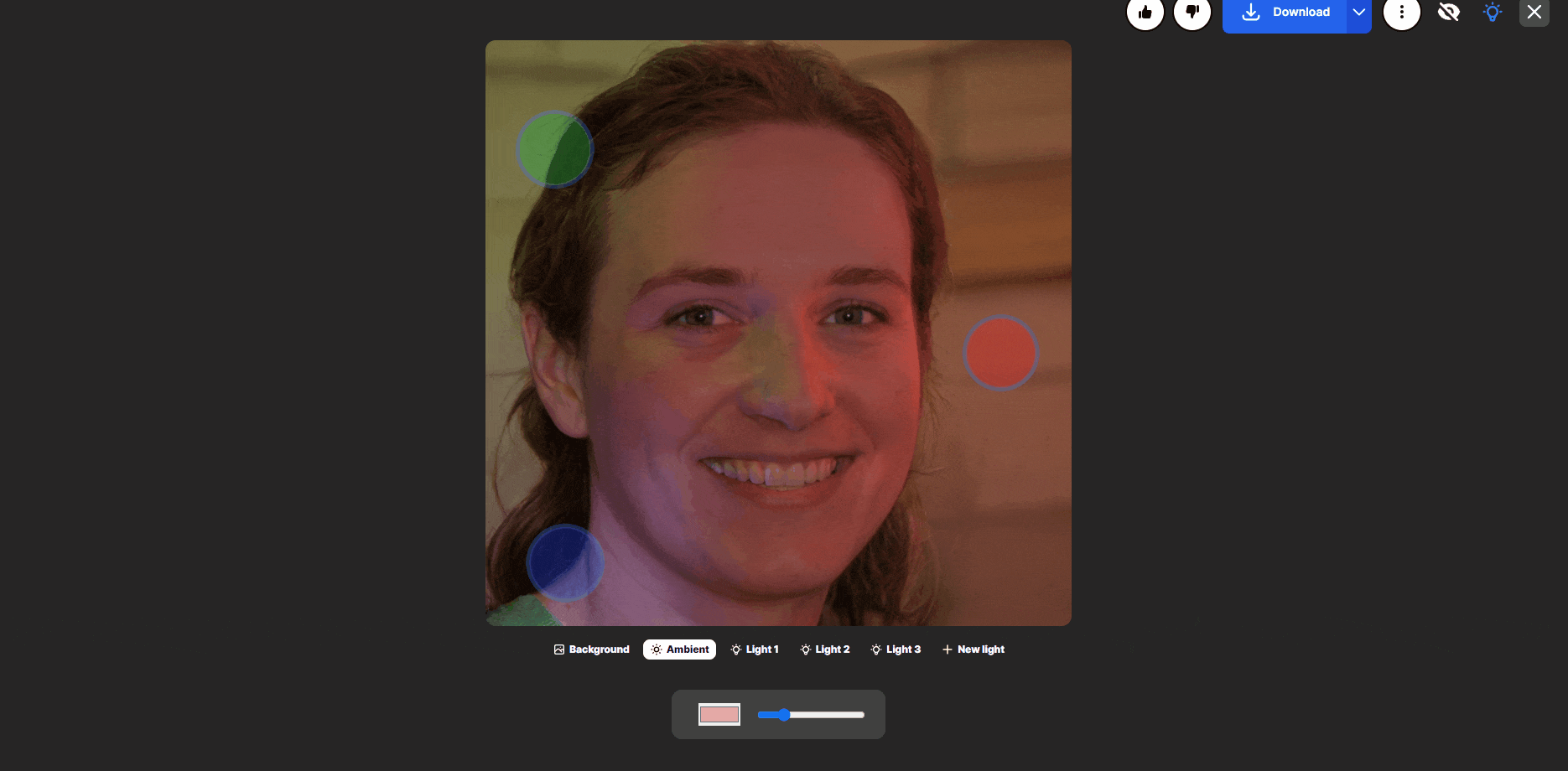 2.  Ambient: This option lets you play with the ambient tone of the image, you can choose any color & its intensity.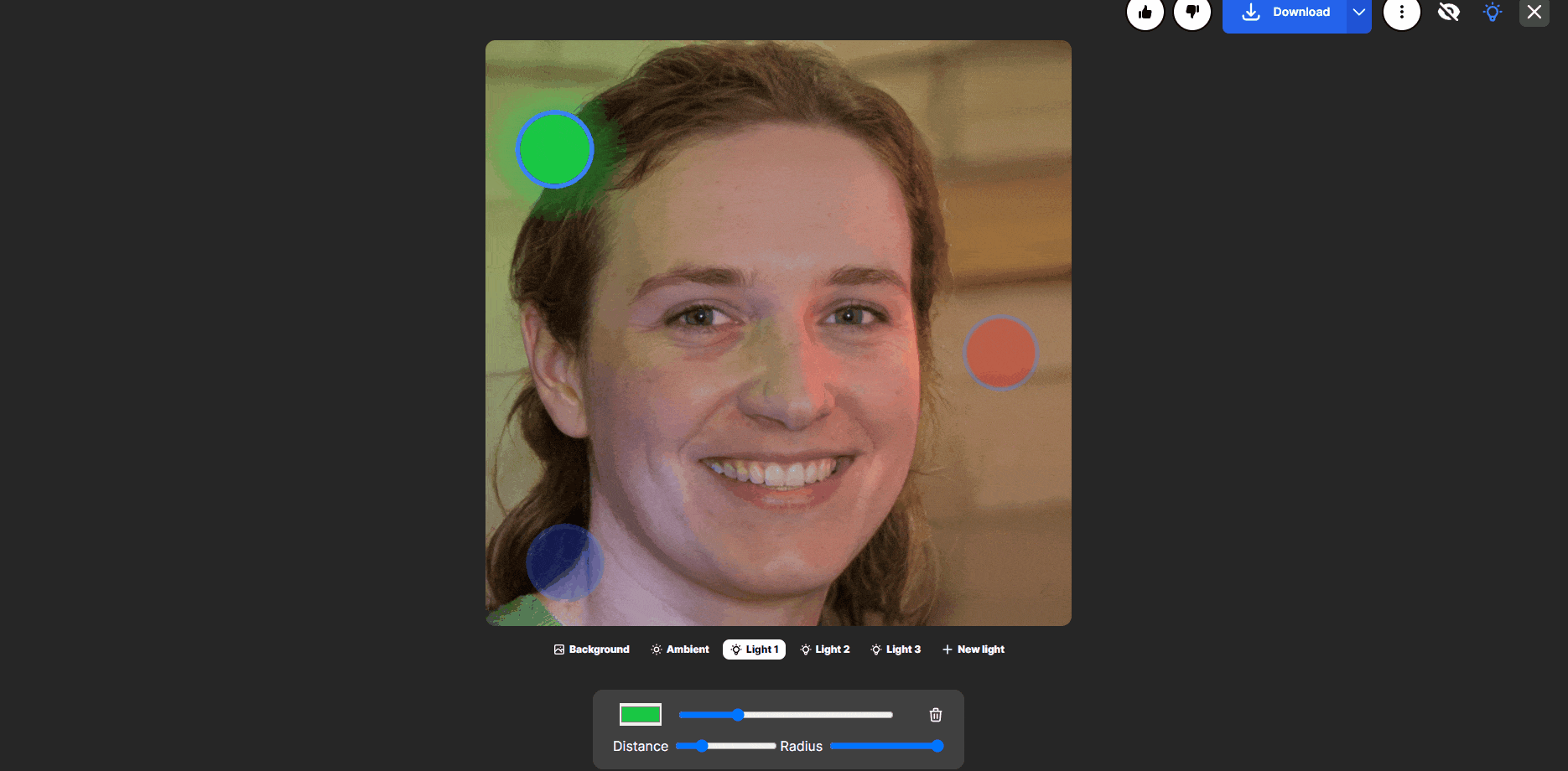 3. Light: This is where the magic of Relighting image begins.  When you select the 'Light', you can move its position by simply dragging on the light that is highlighted in the image.
You can choose the color of the light, change its color intensity, or change the distance of the light that is simply put the light either front or back of the object in the image, and you can define the luminance of light by radius.
Add more light: If you want to add more lights to the image and customize it the way you want.
Once you are happy with the results, you can simply export the image.
And that is it, this is how you relight image with AI. Simple isn't it? The latest developments in AI have made things a lot easy. Today you don't have to go through complex tutorials and steps to edit images. Tools like ClipDrop can do all the heavy lifting for you instantly.
You can check out more such AI Image Tools for 2023.