Learn the easiest way to instantly translate a menu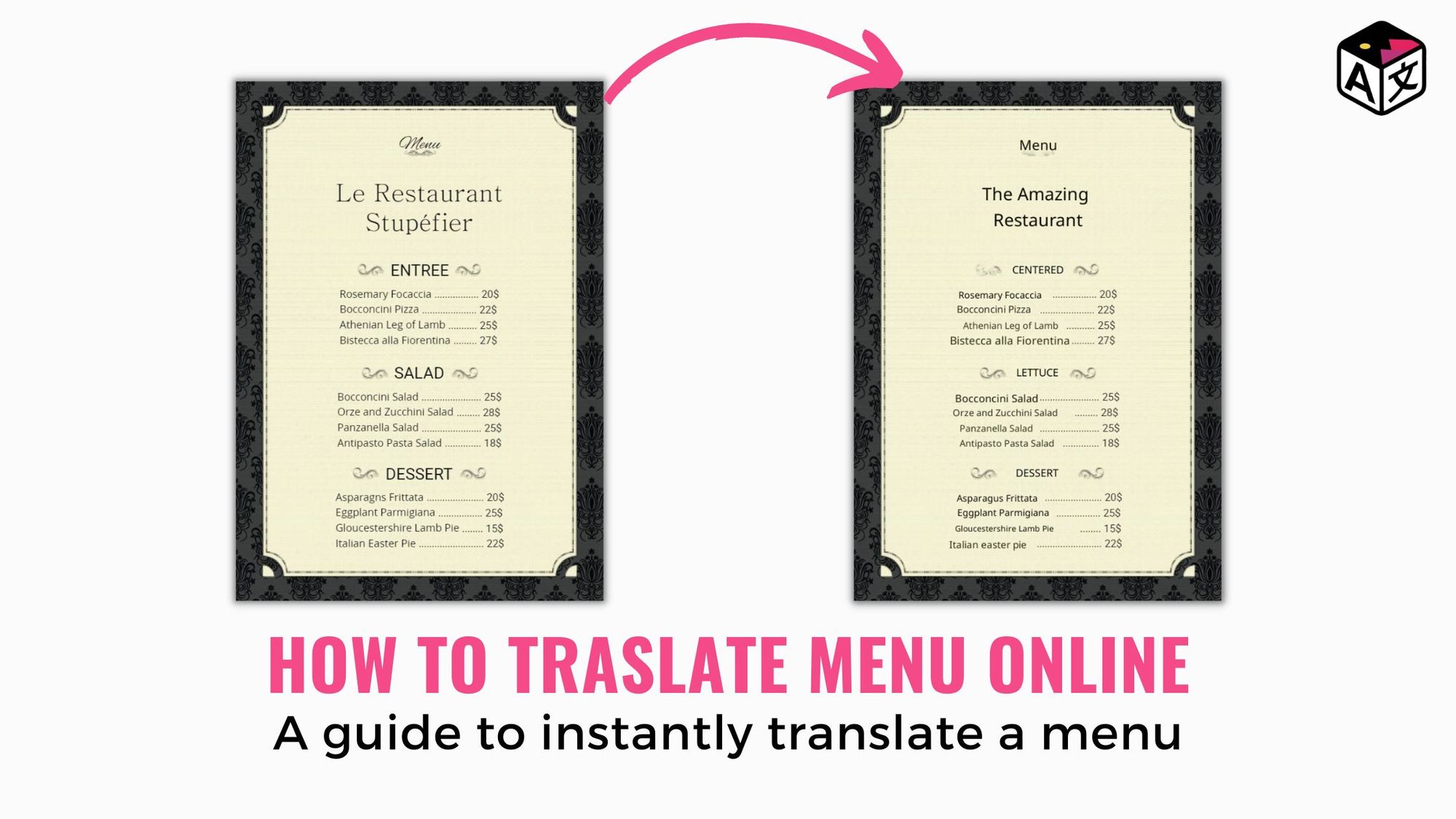 Have you ever been to a restaurant where the menu was written in a language you didn't understand? It can be a frustrating and confusing experience, especially if you're trying to make informed decisions about what to order. That's why it's so important for restaurants to translate their menus – and there are several good reasons why.

First and foremost, translating a menu can help you reach a wider audience. If your business caters to a diverse customer base, it's important to have a menu that is easily understood by everyone. By translating your menu into different languages, you can attract more customers and expand your customer base.

In this blog, let's take a closer look at how to translate a menu and how image translation can help.

How to Translate a menu

ImageTranslate is an easy and efficient way to translate your restaurant's menu.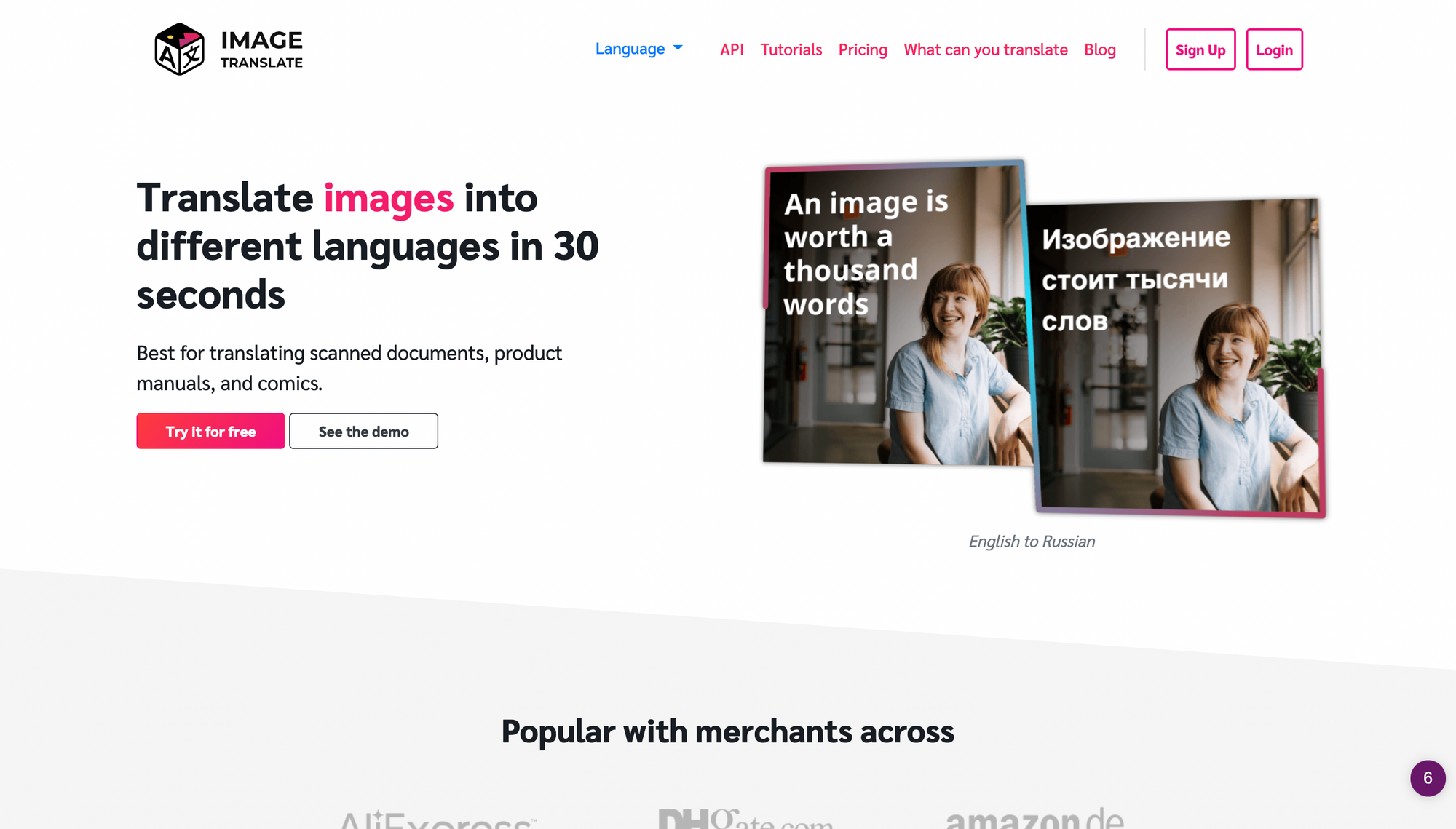 Step 1: To get started, visit www.imagetranslate.com and sign in or create an account using your email address. Once you're logged in, click the "New Project" button on the top left corner of the dashboard and upload the menu image that needs to be translated.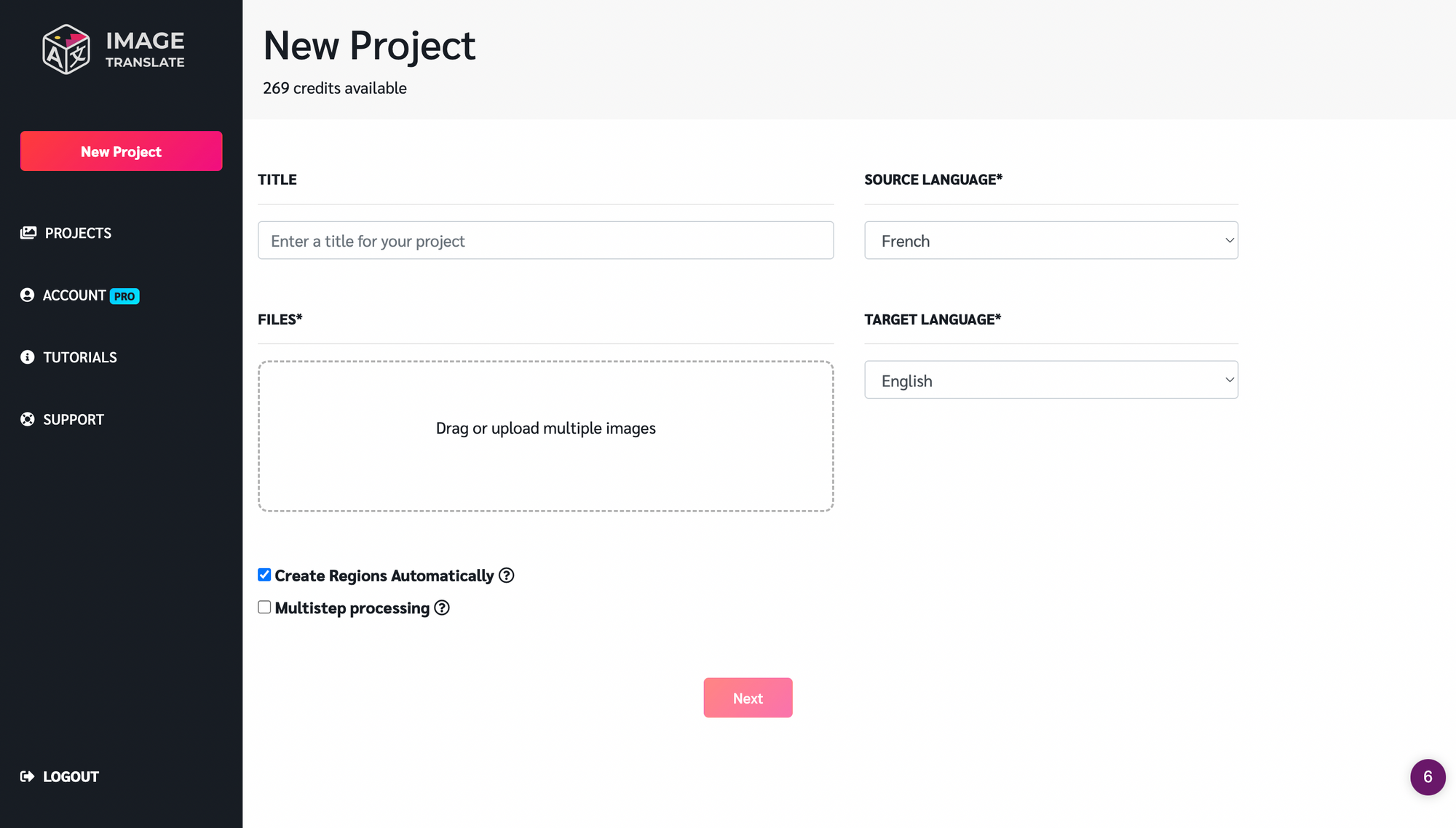 Step 2: Next, select the languages for the translation. Choose the source language, the current language of the menu, the target language, or the language you want the menu to be translated into.
You can select any language pair to translate image from 40+ different languages
With just one click of the "Next" button, ImageTranslate will begin translating your menu. In just a few seconds, the image will be transformed into the target language, making it easy for all customers to understand and make informed decisions about their orders.
Here's an example of how a menu in french is translated into English
But what sets ImageTranslate apart from other picture translators is its additional features that enhance the menu translation experience.

One of the standout features of ImageTranslate is the ability to create text regions. To use this feature, simply drag your cursor over the text you want to translate, and the selected text will be automatically translated. You can also adjust the size of the text and move it around the image to get the perfect placement. And if you need to delete a region or start over, just click the "x" in the top right corner.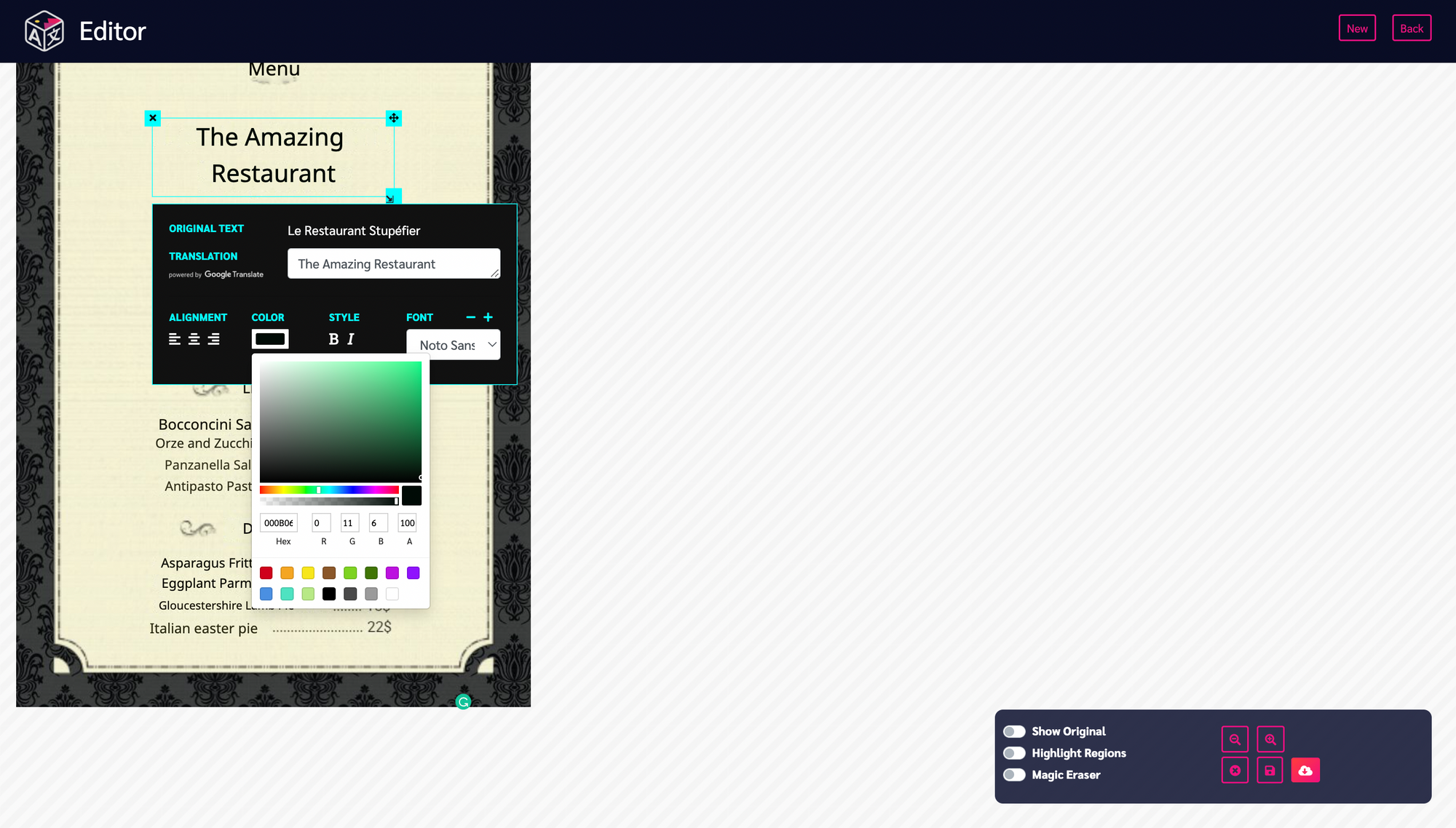 In addition to the text region feature, ImageTranslate also offers a typesetter that allows you to edit the translated text. Need to add a few more words to a sentence? No problem. You can also change the font, text color, and alignment, and make the text bold or italic to your liking.
And if you need to remove any graphic elements from the menu, the magic eraser tool makes it easy. Just watch the quick video below to see how it works.
With ImageTranslate, you have everything you need to translate your menu into any language. So why wait? Start using this image translator app today and make sure your restaurant's menu is accessible to all customers.

Try out ImageTranslate for Free, visit: www.ImageTranslate.com