Top 5 B2B Websites in USA | B2B marketplaces USA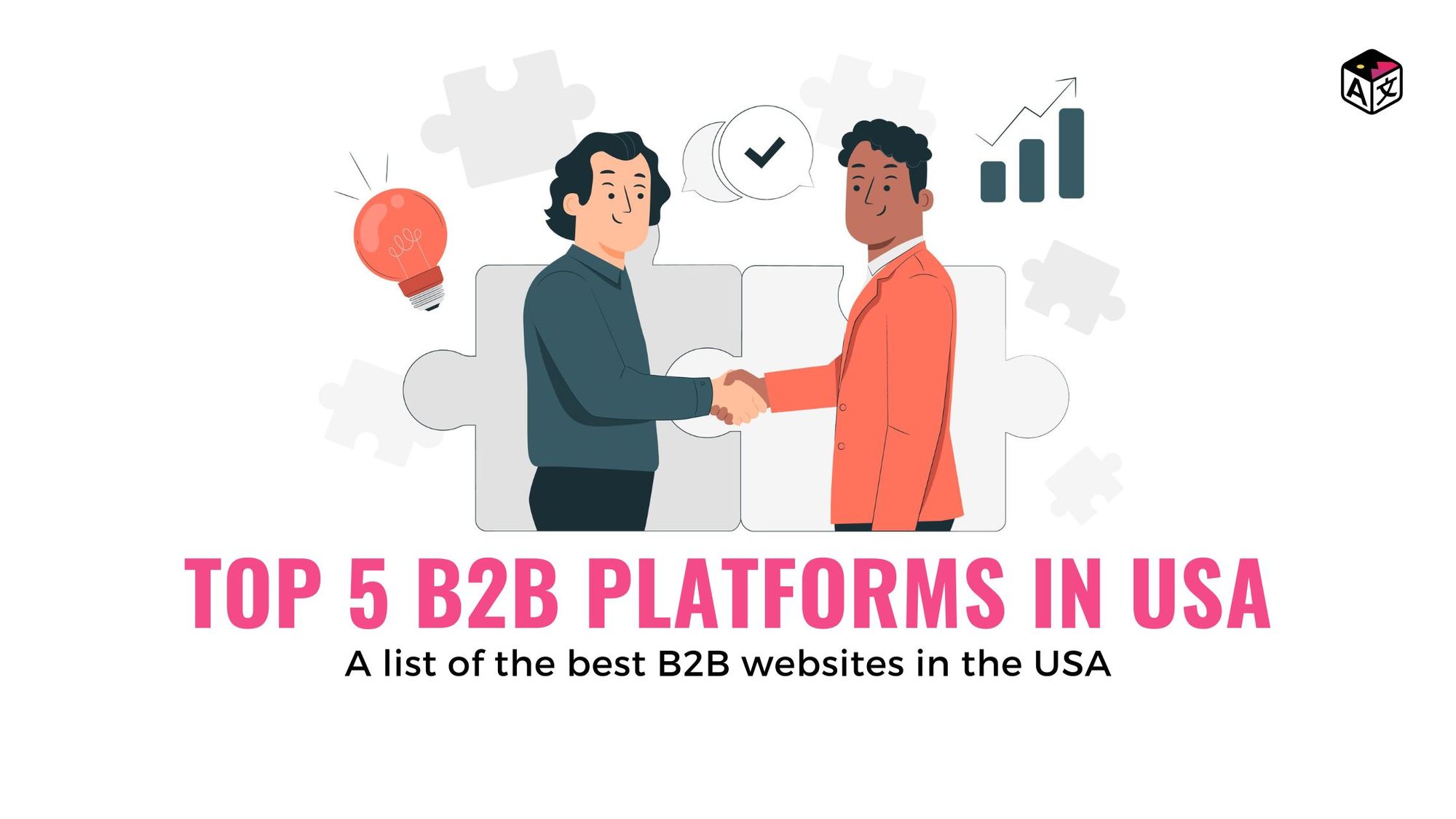 Businesses have reshaped the way they operate according to the evolution of technology around the world. Nowadays even Business to Business clients is making use of online sources as you can look at the list of top 5 B2B websites in the USA.
This transformation in business operation has given rise to top-of-the-line technologies and B2B platforms.

With the latest B2B platforms, businesses can take advantage of advanced technologies and sell their products directly to customers around the world. Although a B2B platform has worldwide coverage, still there are platforms that are best in catering to a specific region of the world. For example, Indiamart is a great B2B platform for the Indian region, likewise, there are B2B platforms best for the USA. In this blog, we're going to take a look at the top 5 B2B platforms in the USA.
Top 5 B2B Websites in the USA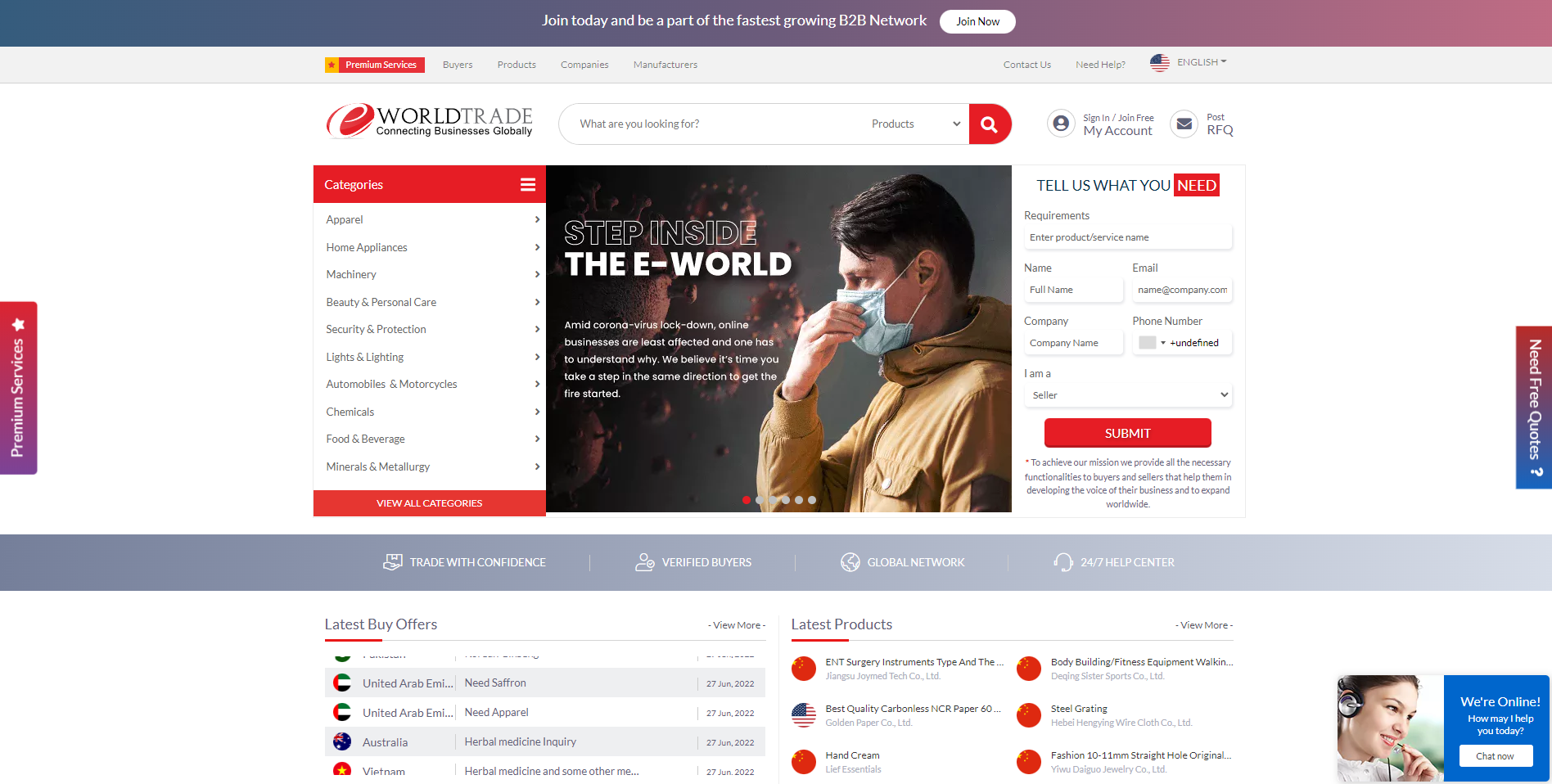 Looking for a fresh B2B market to get started with your business or to boost your business with a fresh audience then E-worldtrade is the best B2B platform for you. This B2B platform has the fastest-growing network with suppliers, vendors, dealers, and manufacturers. This platform also brings in the opportunity to sell & resell a broad variety of products & services.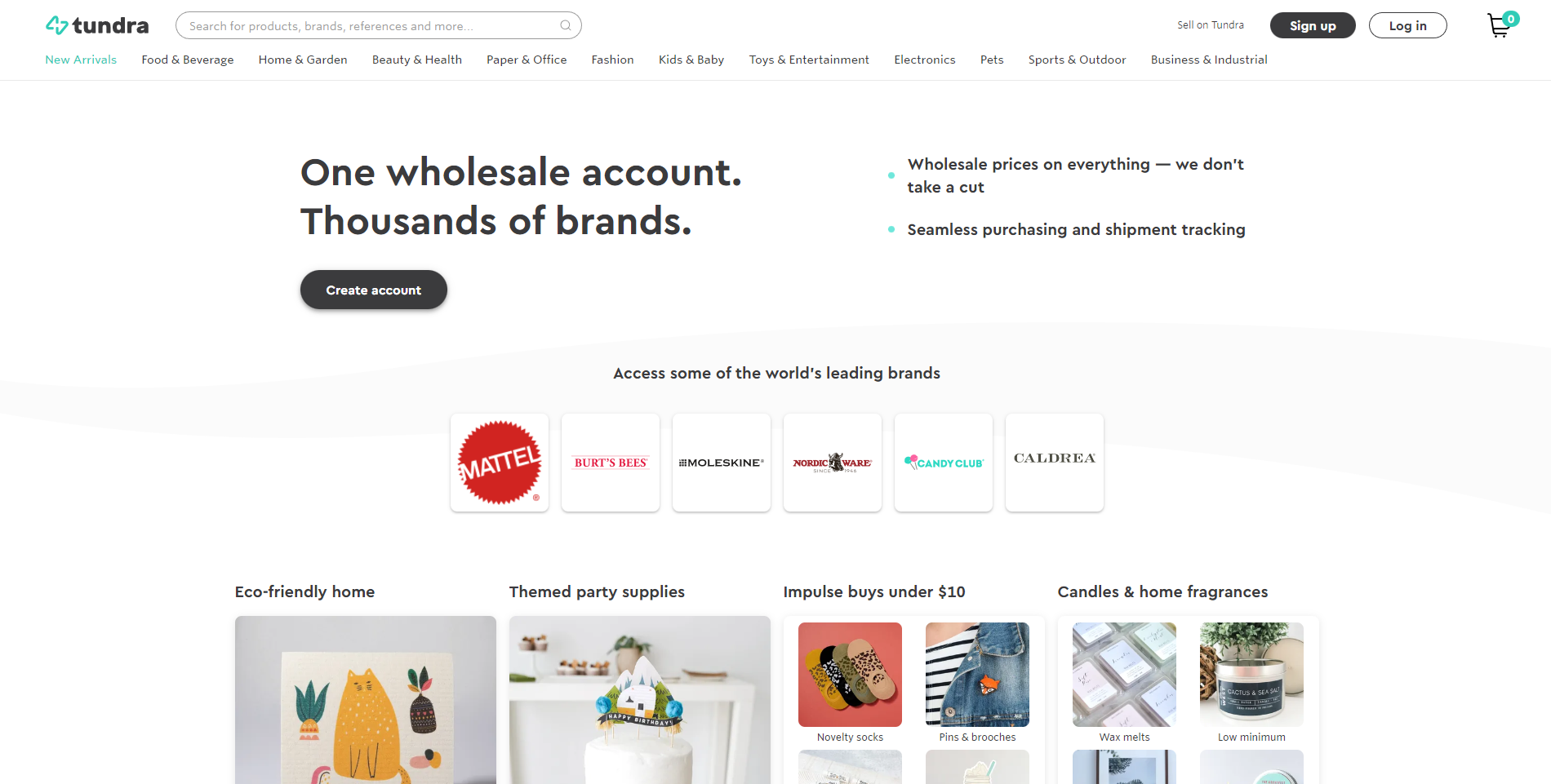 Launched in 2017 as a wholesale platform Tundra is the best place for independent sellers and business owners an opportunity to buy merchandise from Canada and USA. The main goal of the Tundra platform is to enhance the transactions (i.e Buying & Selling) experience for all the parties involved. What makes this B2B platform stand out from others is the simplicity it offers, any new buyer or seller can easily get used to Tundra. Joining the platform is pretty simple as well and does not require any fees, no transaction fees, or additional charges. If you choose to opt for the pro version only then you'll have to spare a few dollars out the pocket. One thing to note, Tundra doesn't allow product reselling.

One popular B2B platform that allows you to connect with around 2.2 million sellers with 26 million + business / individual buyers. DHgate B2B platform is a well-established website for buyers those who are looking for a proven way to buy products at wholesale price. DHgate has a good buyer protection program. However, we recommend you still take a closer look at the reviews, and star-rating of the vendors before making any purchase decision. Dhgate is free to use and all the costs are taken care of by the merchant that is including the standard service fee.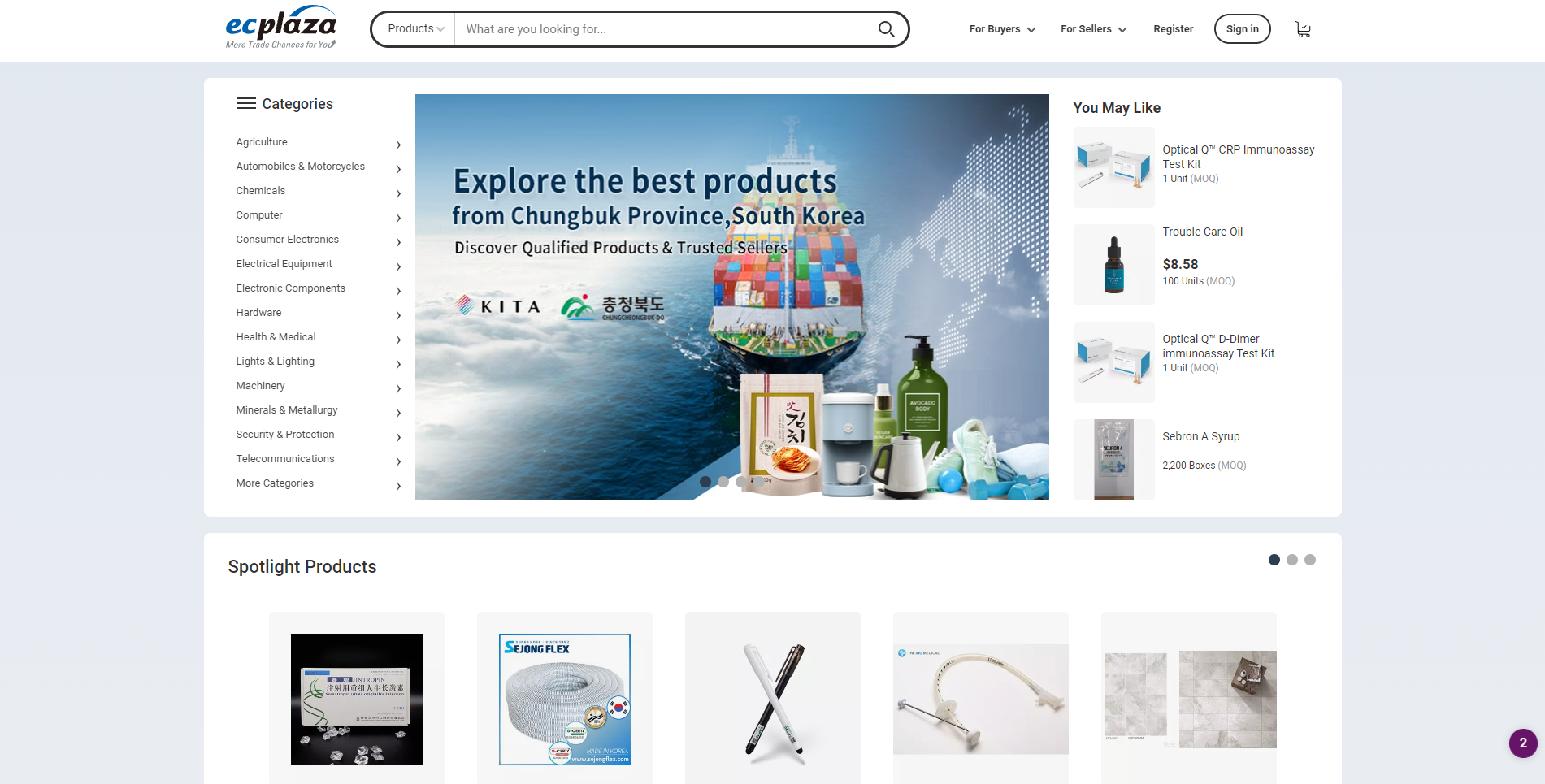 Looking for a B2B platform that can help you do business all around the world and will assist you to trade internationally then ECplaza is the platform you should navigate to. This platform started its operation in 1996 with the purpose to make trading easy as possible. For small B2B business that is looking to expand their business, the ECPlaza offers its users and members a range of services, that makes the seller reach the right buyer and makes the transaction process smooth & easy.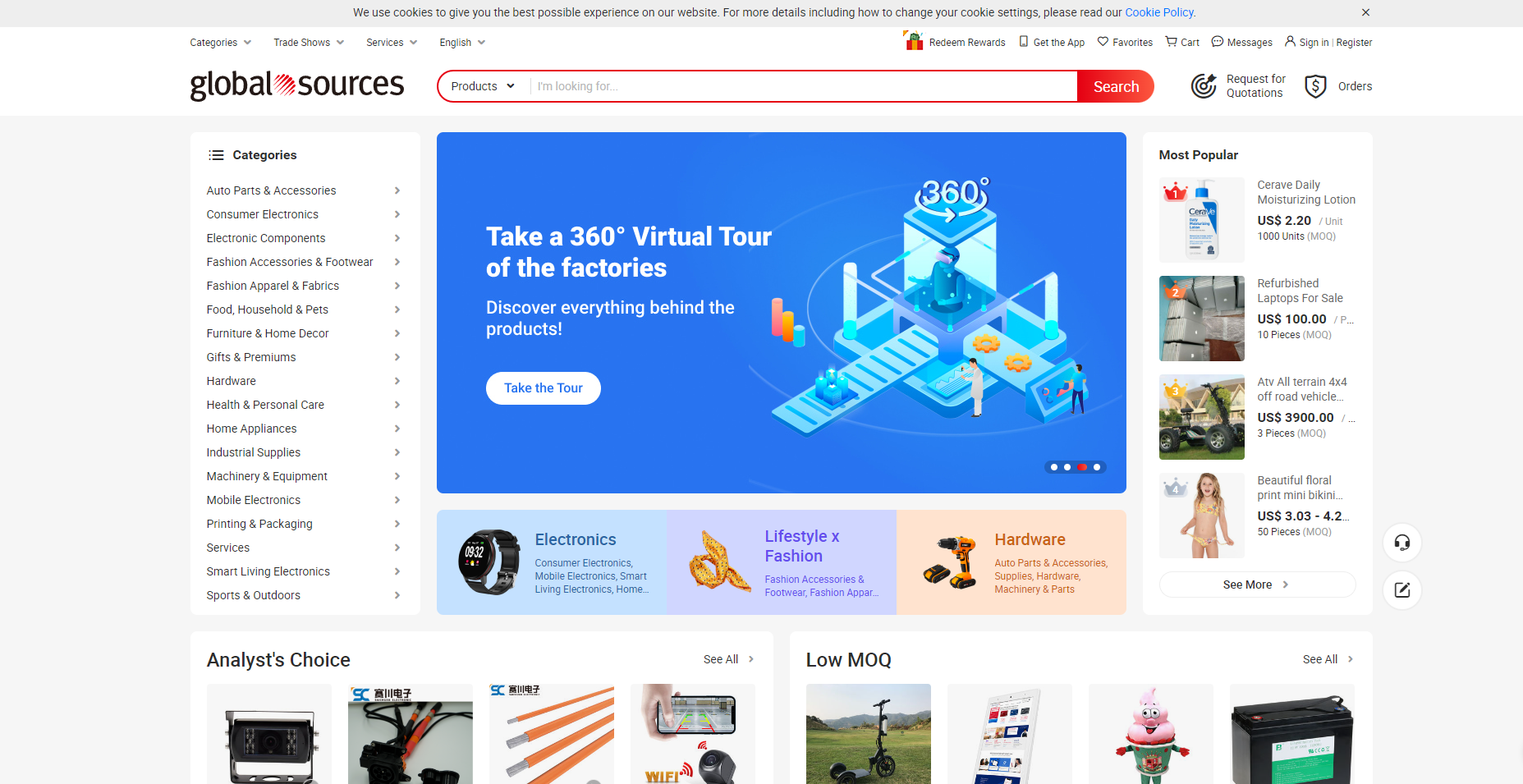 This is among one of the oldest b2b platforms in the world. Global Source started as a B2B magazine in 1970 and for over 50 years they are connecting the buyers & suppliers. When started off the initial goal was to bridge the gap between manufacturer and importer and bring them closer together. Their magazine is still available globally in a digital media format and it is available on their website.
This B2B platform has 4.3 million items and over 22 categories of products that are sold through 200K vendors.
Bonus: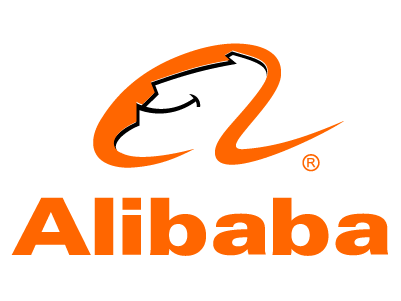 Talking of the Best B2B marketplaces in the USA how can someone miss Alibaba the giant of wholesale selling one of the most recognized B2B platforms in the world Alibaba.com requires no introduction. One can buy wholesale products not only from USA suppliers but from anywhere around the world with Alibaba.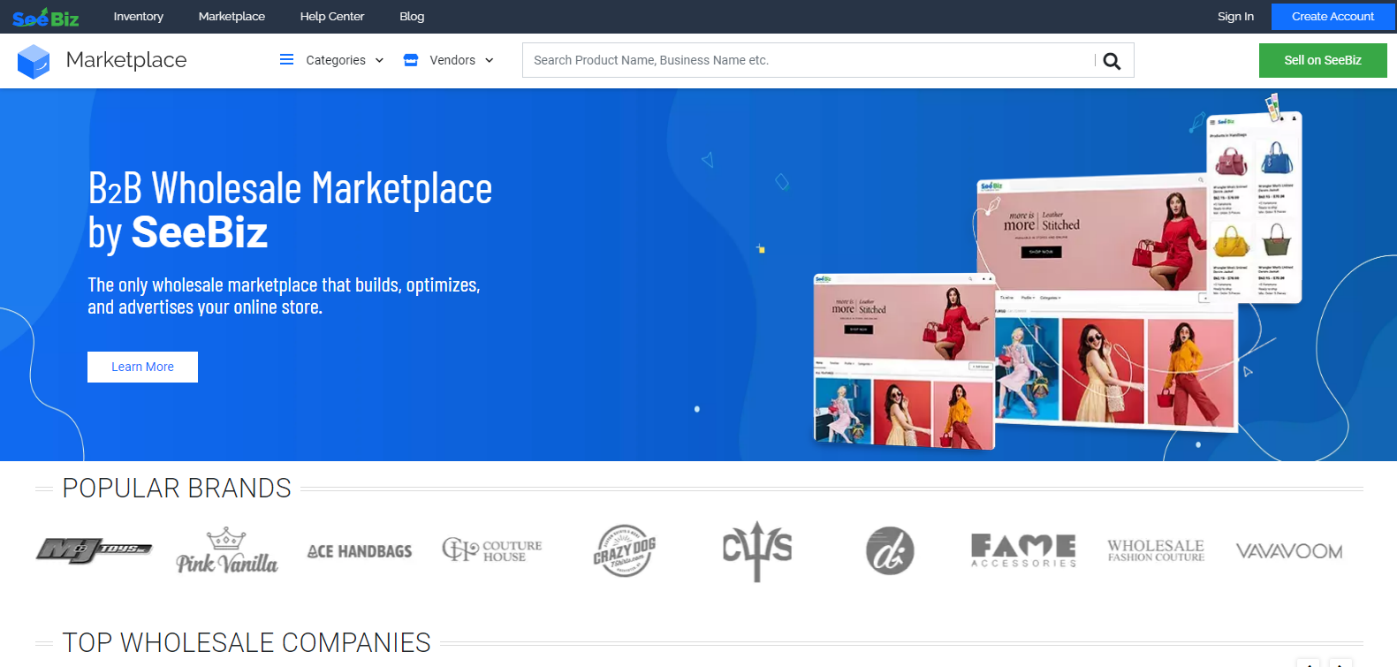 SeeBiz is another B2B wholesale platform that is hard to miss out on. It's both a thriving marketplace and a business networking website. You can connect, interact and communicate with U.S. wholesale vendors and even buy their products.
Here, you can browse over 600,000+ quality wholesale products offered by 1000+ authentic vendors. These products include everything from regular items to rare products.
SeeBiz is a place that benefits both the buyers and the sellers. Businesses can post their business/product updates and the latest industry trends. Similarly, buyers will always know about the next hottest product in the market. This creates a healthy ecosystem that promotes business growth and success.

And that sums up our list of the Top 5 B2B Platforms in the USA
Wait! There's more that can help

If you are a seller and looking to sell your products online across the border, in countries where you're product has a lot of potential buyers. To market this product to the target audience it is essential that the language for communication should be the country's preferred language.
The product labels and their images speak for your product and if they are not in the countries' preferred language, it is highly possible that the target audience will simply skip past your product.
But worry not because ImageTranslate is here to help you out in translating product images.
ImageTranslate is can translate images of your product into 40+ different languages and recreate the same image in different languages. It can do all that in under 30 seconds, and without the need of a professional graphic designer and translator.
Here's a sample of how product image is translated from Chinese and recreated in Hindi & English at the same time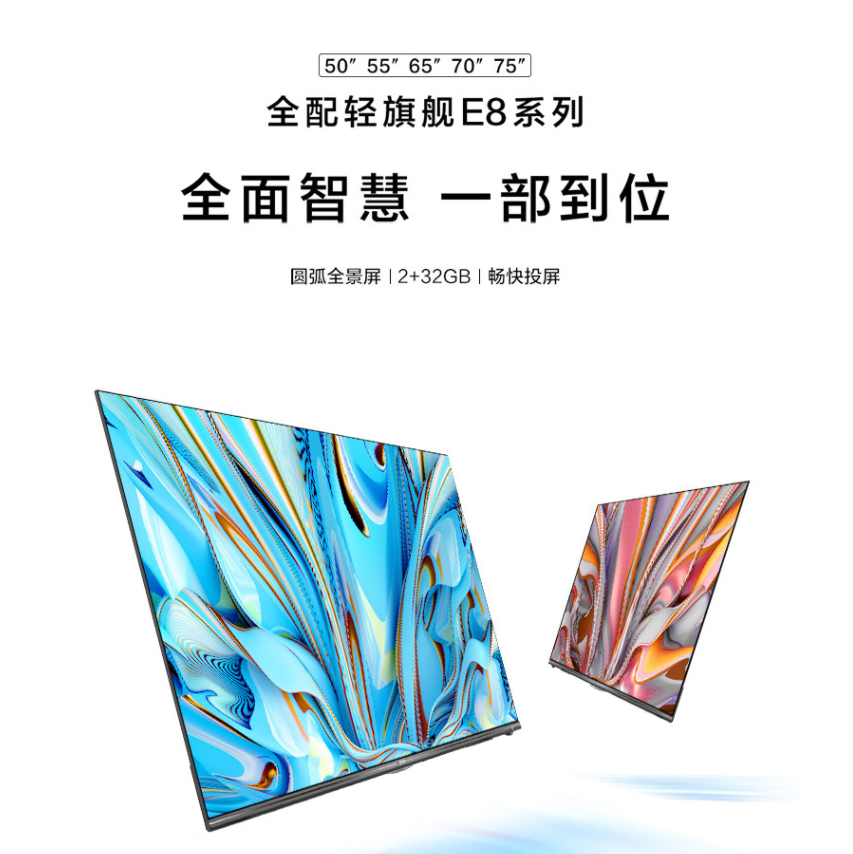 You can also watch our quick videos translating product images.

Visit: www.ImageTranslate.com & translate an image for free.