Top free project management software for 2023
Checkout the 5 Best Project Management tools to enhance productivity of your business.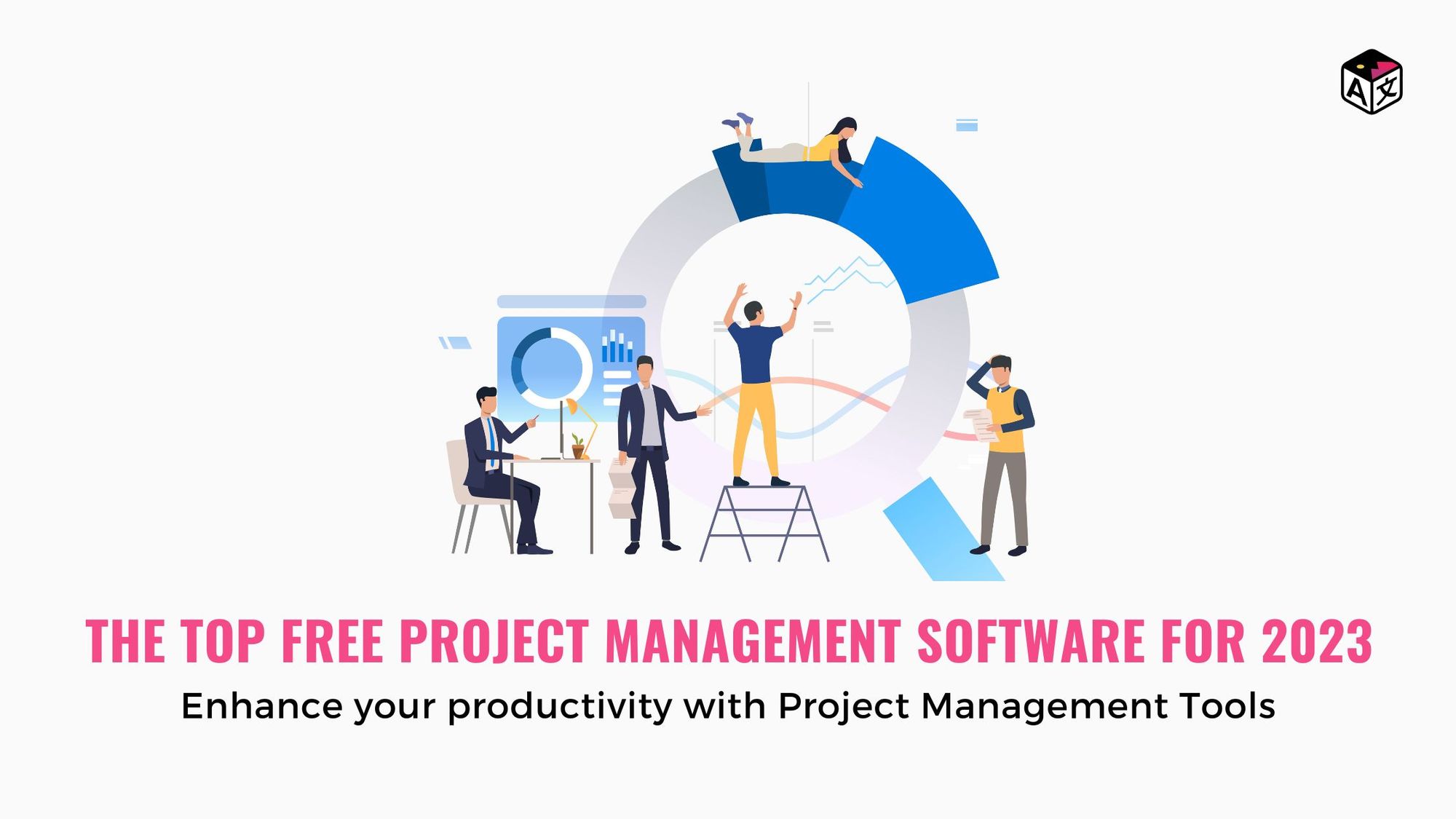 Handling a project can be a challenging and overwhelming task, especially for small businesses with limited resources and expertise. With multiple stakeholders, tight deadlines, and complex processes, managing a project can quickly become a nightmare if not done properly.
Fortunately, project management software can help small businesses eradicate these problems and make project management a breeze. With its powerful features and intuitive interfaces, project management software allows small businesses to organize and track their projects, collaborate with their team members, and monitor their progress in real-time.
If you look for Top project management tools in the market, you'll find out that these tools can be really costly. Fortunately, there are many open-source & free project management tools available today. These tools can make your life easier in 2023.
Let's check out
The best project management tools for 2023.
When it comes to free project management software Trello is among the most popular and most recognized tool in the market. The reason for this popularity is because of the free plan that allows anybody to create 10 boards per workspace and has unlimited user access to it. Additionally, Trello is a really simple-to-use tool that requires almost no learning curve.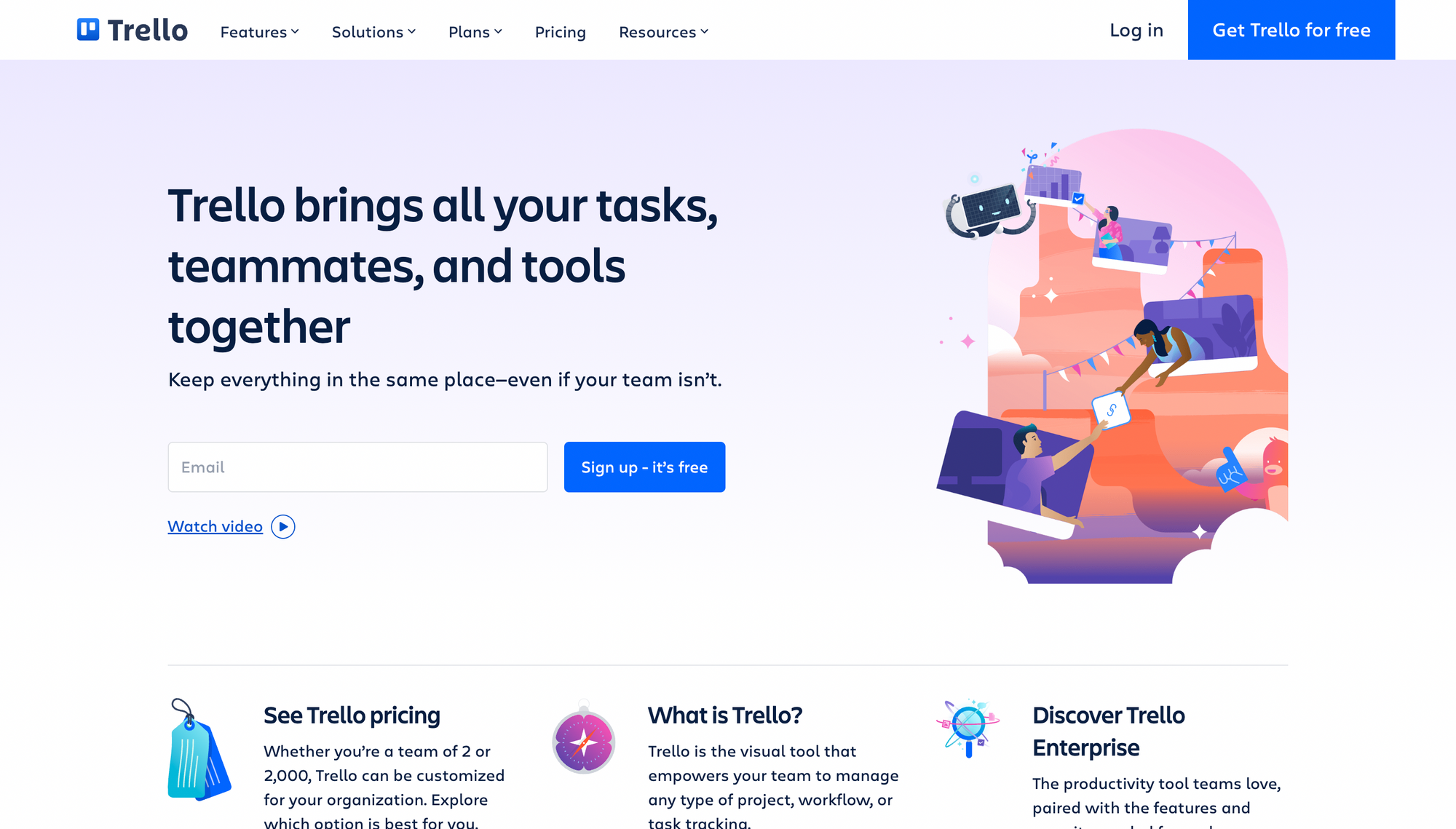 To get started with Trello, users can create a new board from scratch or choose from a variety of templates across different industries and use cases. Once the board is set up, users can add lists for their tasks, customize those lists with the steps in their workflow, and add tasks as visual cards in each column. Trello cards can include labels, due dates, members, checklists, images, attachments, and comments to keep all project information in one place.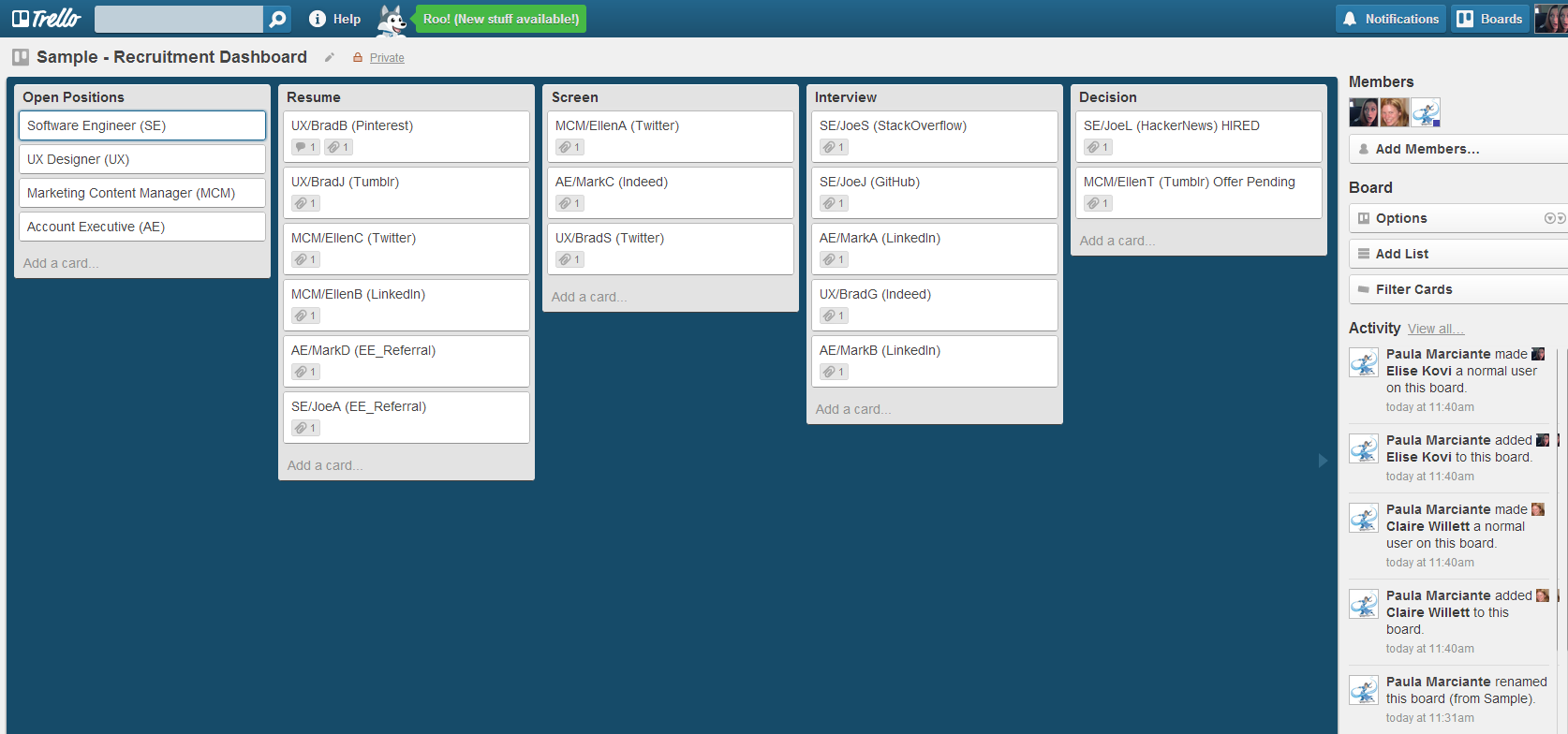 As tasks are completed, users can simply drag and drop the cards to the appropriate list. Trello also has a convenient activity menu that allows users to keep track of comments and tasks that mention them or that they are watching
Trello is a great tool to get started with a project management tool.
Asana is another free & open source project management software that is a great fit for companies of any size, including freelancers, or people who generally want to manage a project as an individual or as a team.  
With Asana, teams can organize everything from routine tasks to company goals in one central location. This allows teams to stay on top of their work and track their progress in real-time. Asana is a helpful tool for teams and companies that handle multiple projects at once. It enables them to stay organized and focused on their goals, improving their productivity and efficiency.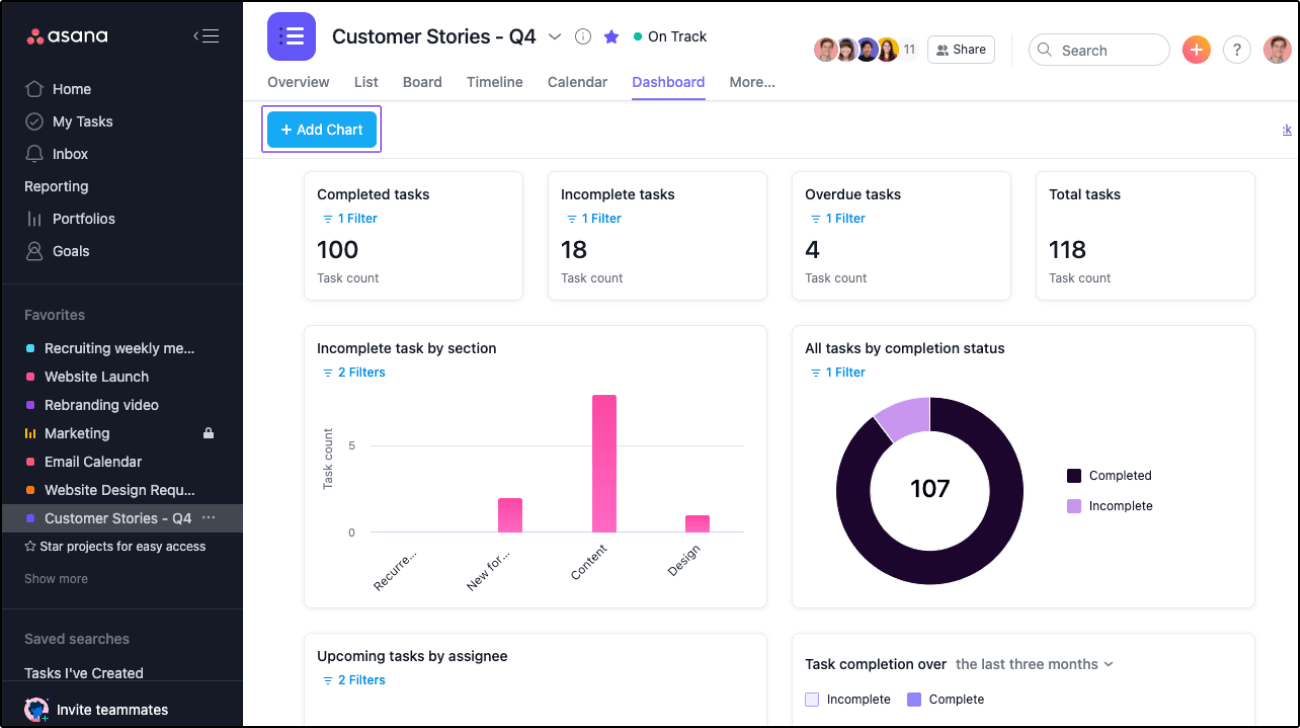 The best part about Asana is that teams can break down a project into certain points or milestones and Asna can become a single point of communication with the team as well. Additionally, you can also integrate other apps into Asana as well.
If the above-mentioned tools are too basic for you, then you should check out Jira. While other tools rely only on kanban boards, Jira takes things to the next level of project management with Scrum & Agile workflows. While the app offers kanban boards as well, integration of Scrum makes Jira a great tool for a team of developers.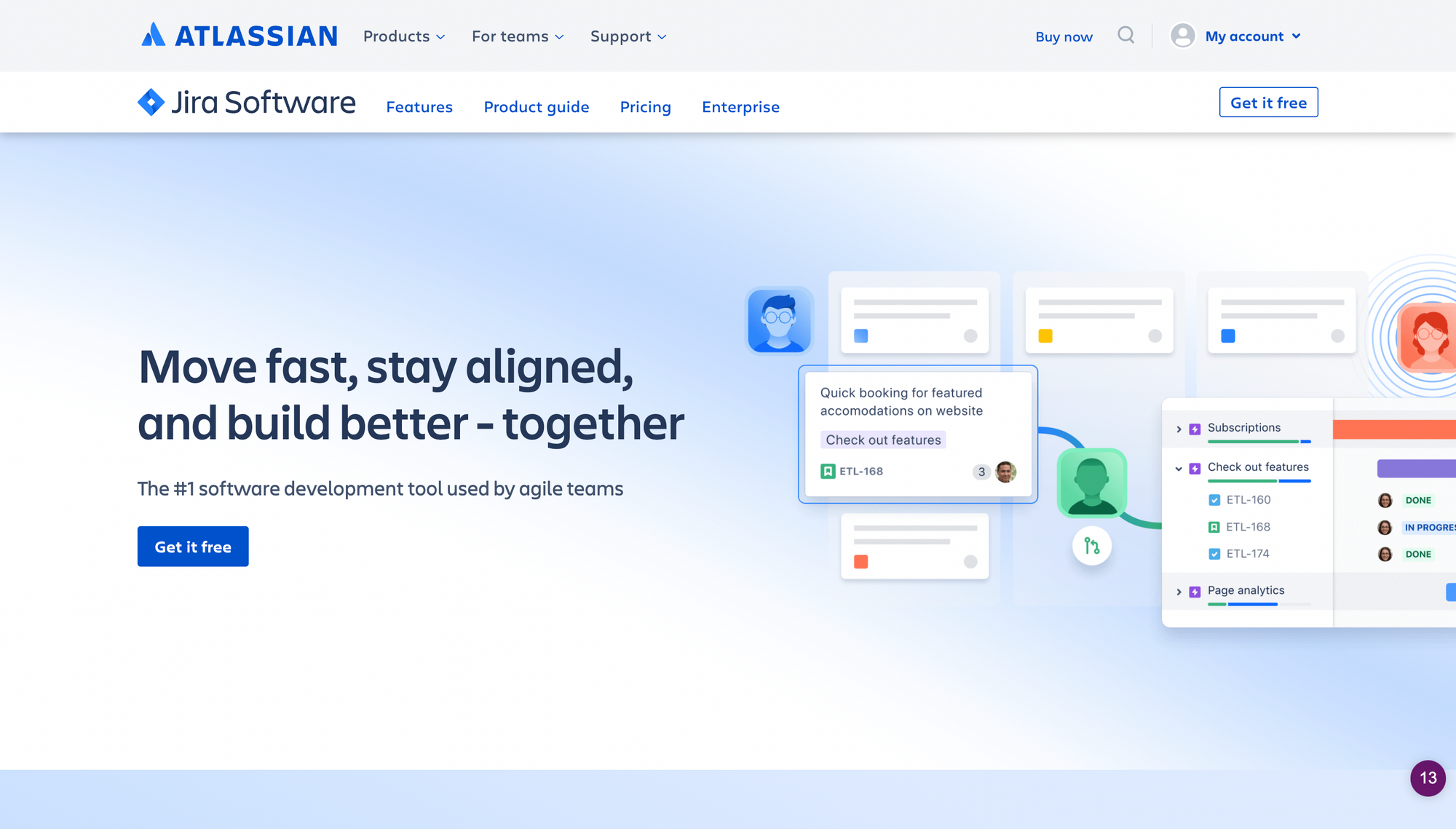 Teams can add epics to the Roadmap page and then add individual issues to the backlog, filling in details and assigning them to sprints. Project tracking happens on a Scrum board, which serves as the homepage for each project. This board can be customized with column headers and allows users to edit task details and status.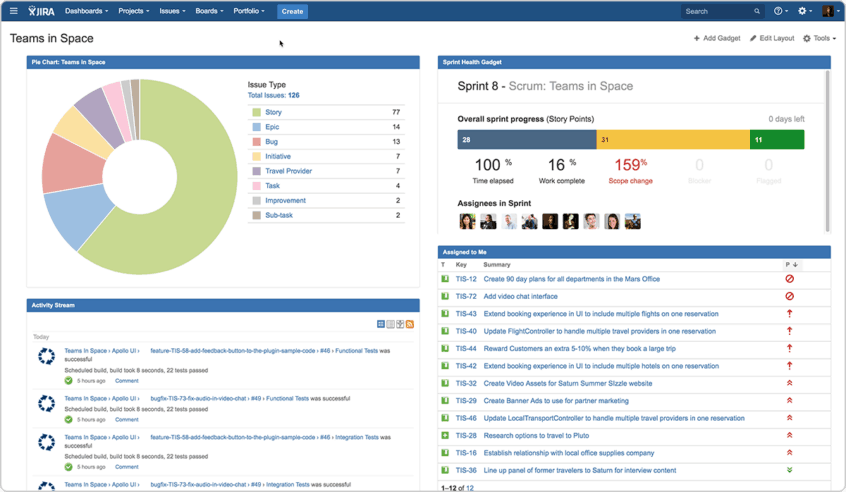 Jira is designed to cater to the needs of developers and engineering teams. As such, it integrates with other development tools like GitHub, GitLab, Sentry, and Jenkins to make it easy to update and track the backlog. While the free plan does not allow for control over user access, it does include up to 10 users, making it ideal for smaller dev teams.
What makes Taiga different from the above-mentioned tools is that Taiga is a self-hosted project management tool. To use it you'll have to go through an additional step of hosting it yourself on your servers/infrastructure.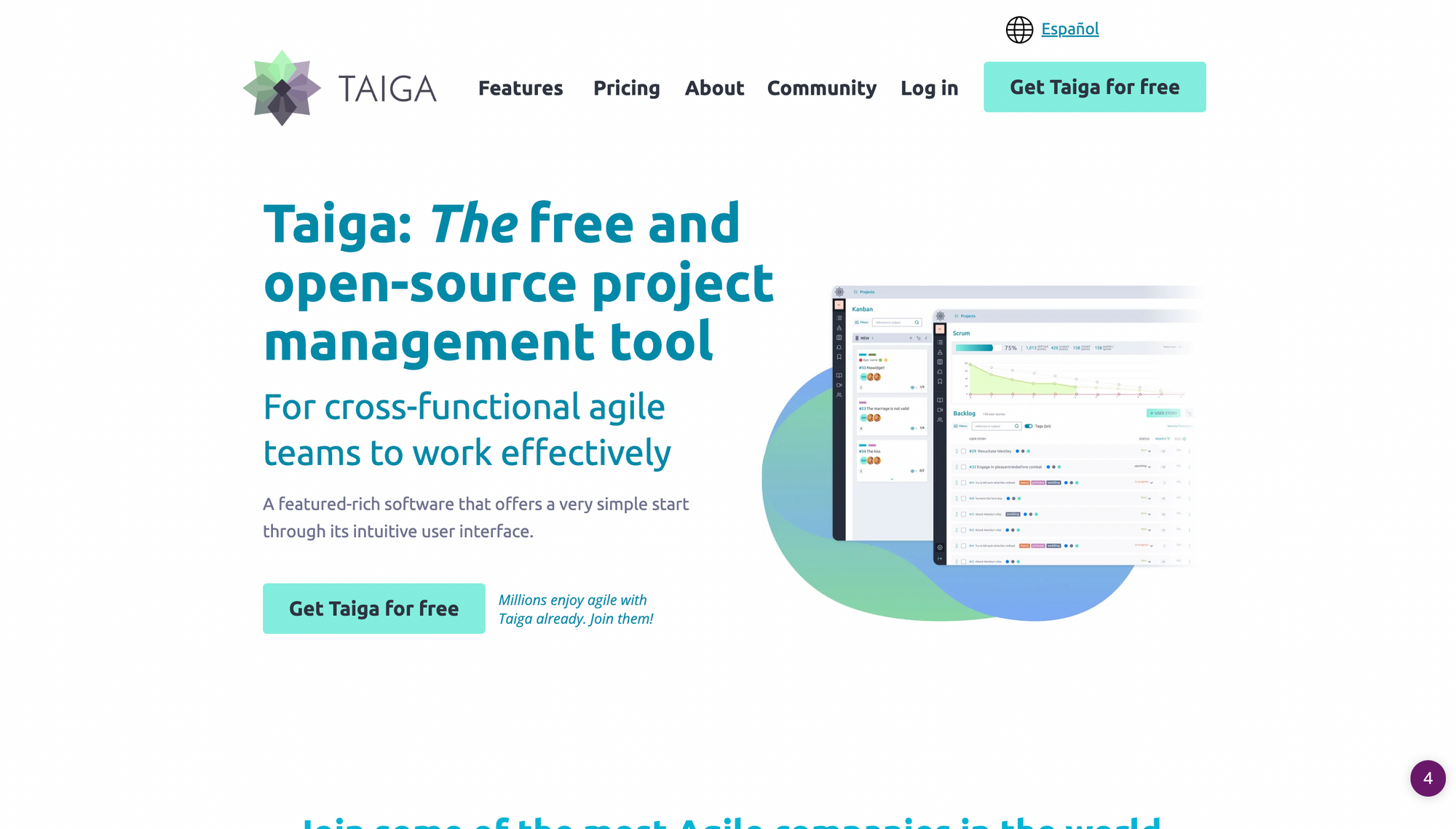 The best part about self-hosting is that you can be assured about the security of this tool. Taiga also offers automated hosting just like others, but it will cost you a small sum of $10.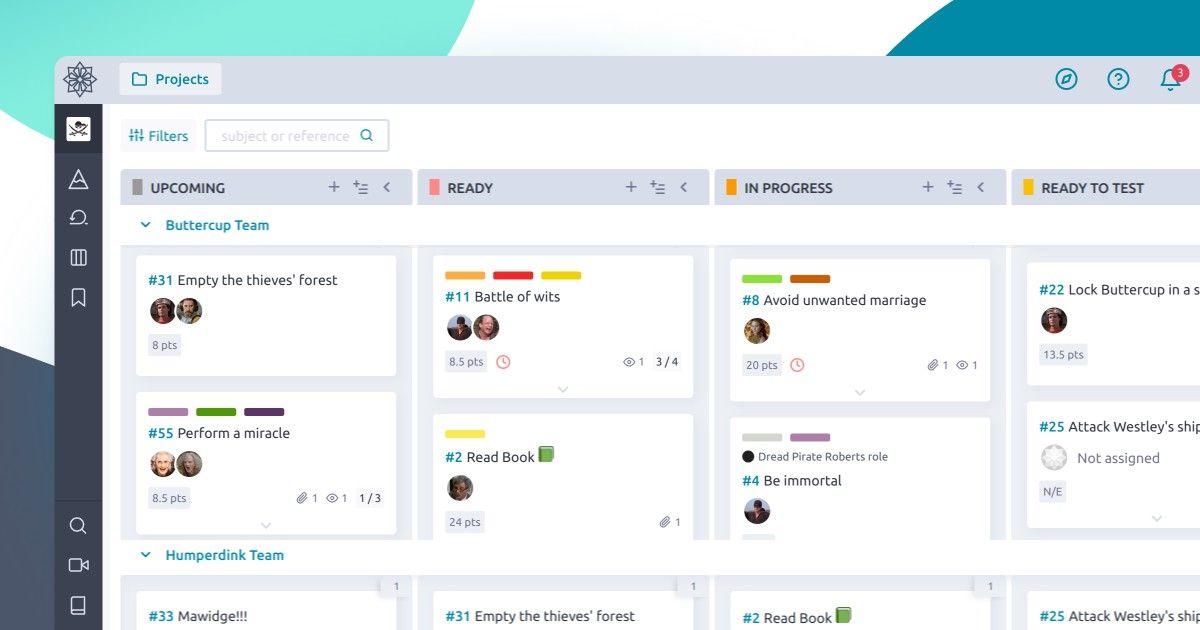 But what makes it good to be on this list is how easy to use it is, and for a free management tool, it offers a lot of features. Taiga also offers seamless integration with Slack, as well as the ability to import projects from other tools like Asana, Trello, Jira, and GitHub. This makes it a versatile and flexible option for multi-functional teams.
Launched in 2017 ClickUp is another great tool that we just can't skip mentioning in our list. ClickUp is a simple and free project management app that offers a wide range of task views, including Gantt charts and mind maps.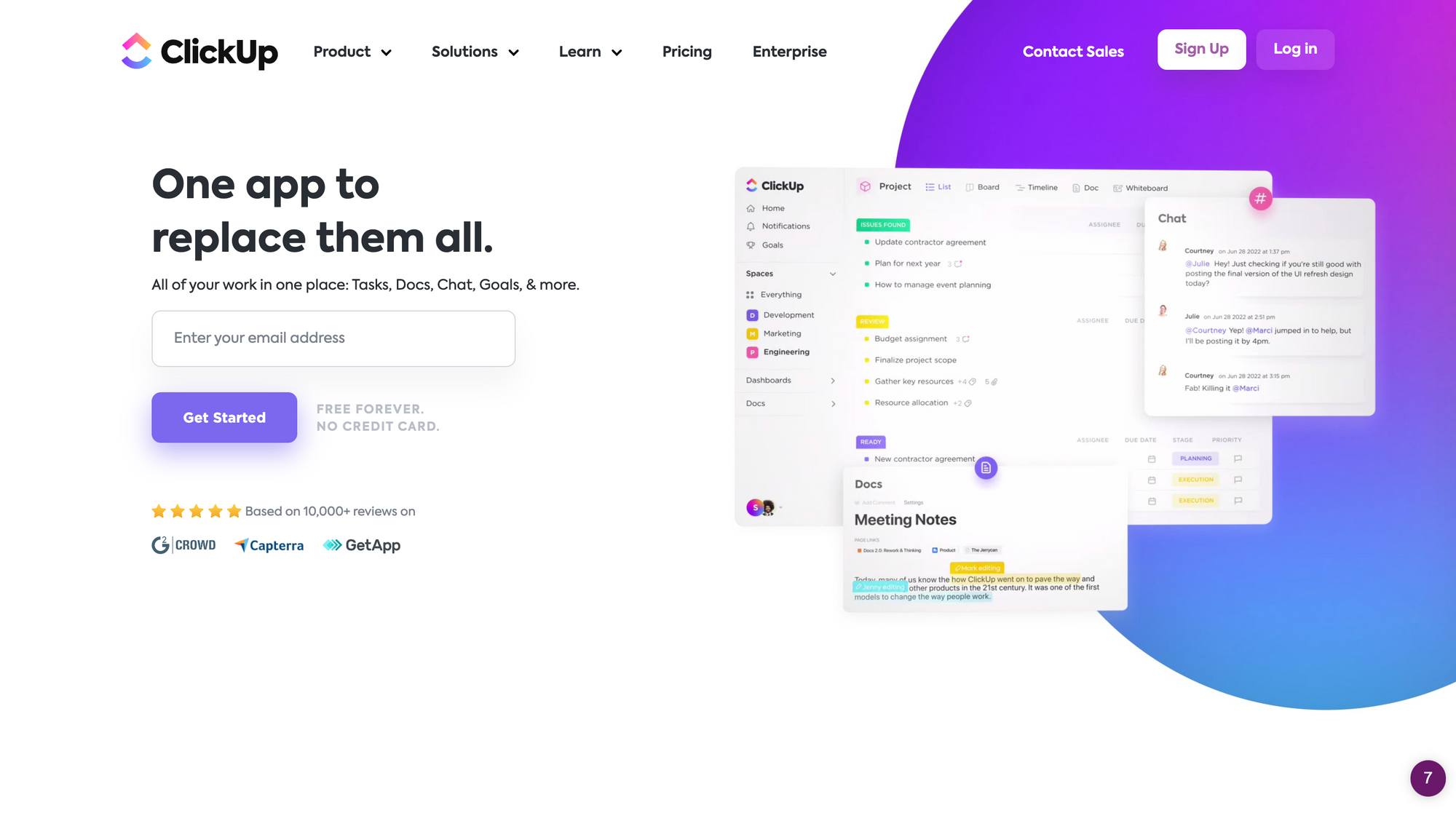 This is a unique feature, as most project management apps only offer a handful of task views, with additional views, such as Gantt charts, being a premium feature. In addition to the various task views, ClickUp also offers four different page views: Chat, Doc, Embed, and Form. This allows users to display conversations, create docs and wikis, embed apps and websites, and add forms next to their tasks, respectively.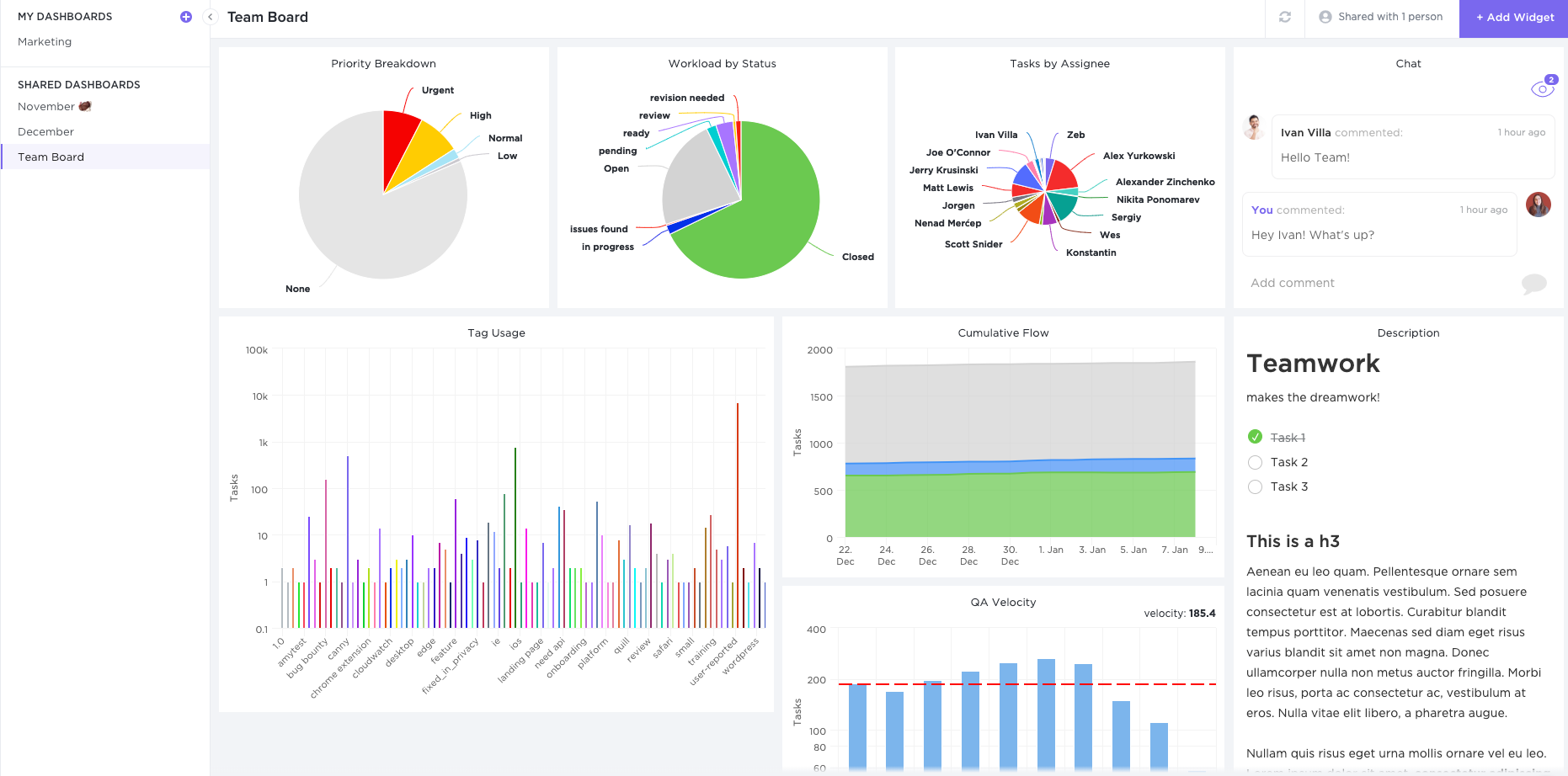 ClickUp's dashboards are also highly customizable, allowing users to choose from over 20 different widgets to highlight the most important information for their projects. While the onboarding process for ClickUp may not be as simple as other project management apps, the extra customization options are worth the effort. Plus, the company offers in-app onboarding to help users get started. Overall, ClickUp is a great choice for teams looking for a customizable and free project management solution.

So these are some of the top free project management apps for 2023. Surely, there are many more tools that offer a similar set of features as the tools mentioned above. You should choose a tool that fits best with your requirements. By using project management software, small businesses can ensure that their projects are completed on time and within budget, while also improving their communication and collaboration with their team members. Additionally, project management software can help small businesses reduce their workload and improve their overall efficiency, allowing them to focus on their core business activities and achieve their goals.


Are you expanding your business to different parts of the world?

Then there's one obstacle that you absolutely can't ignore, and that is the language barrier. All your textual content can be easily translated into the language your target audience prefers.

But, have you thought about the images?

In today's digital Age Images are the new way of communication. Manually translating images is a time-consuming affair. However, there's now a tool that can help you translate images online within seconds.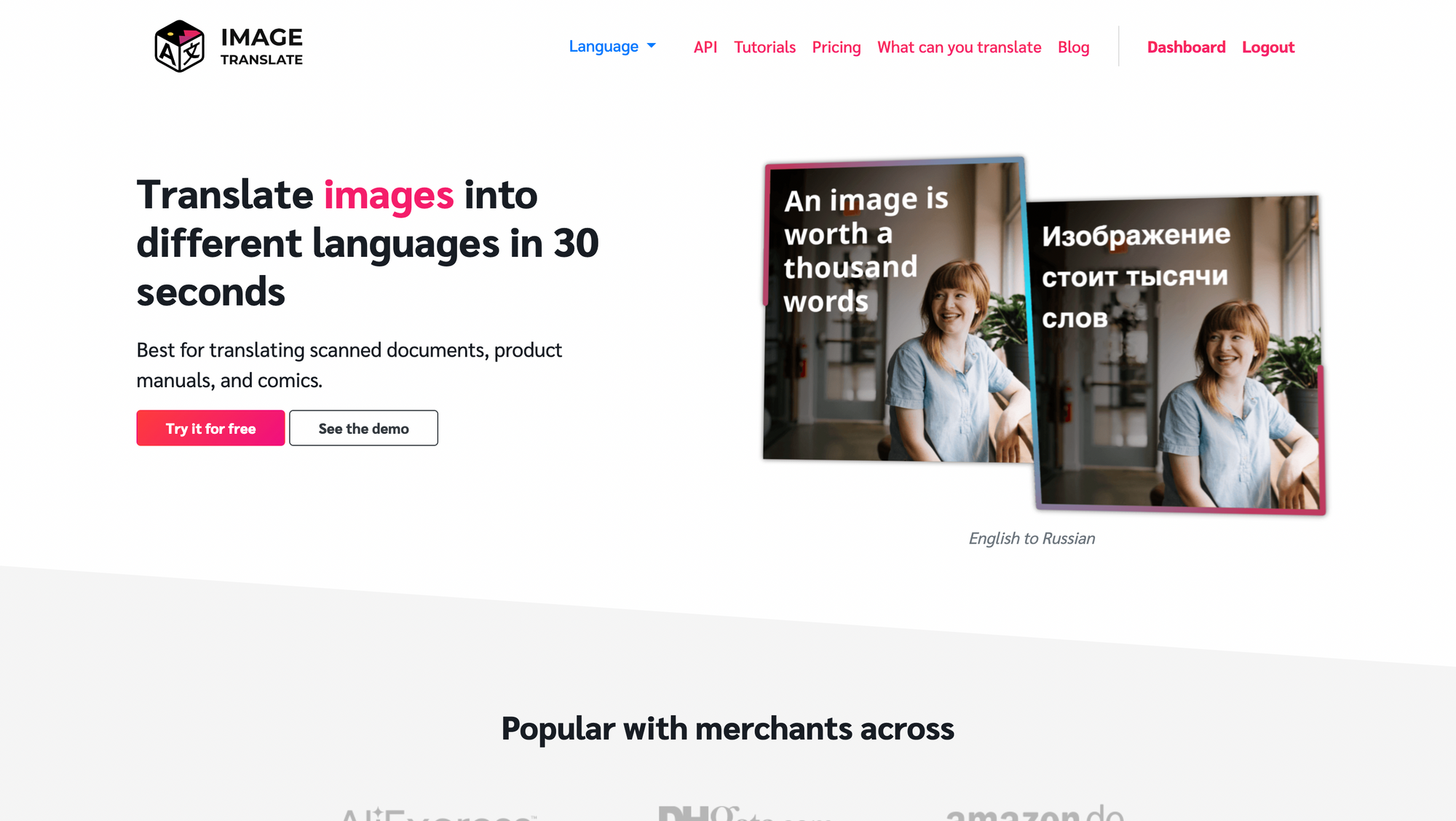 Presenting ImageTranslate. This picture translation tool can get your image translated into 40+ different languages.
Here's an example of how ImageTranslate can translate image text and recreate the same image in a different language.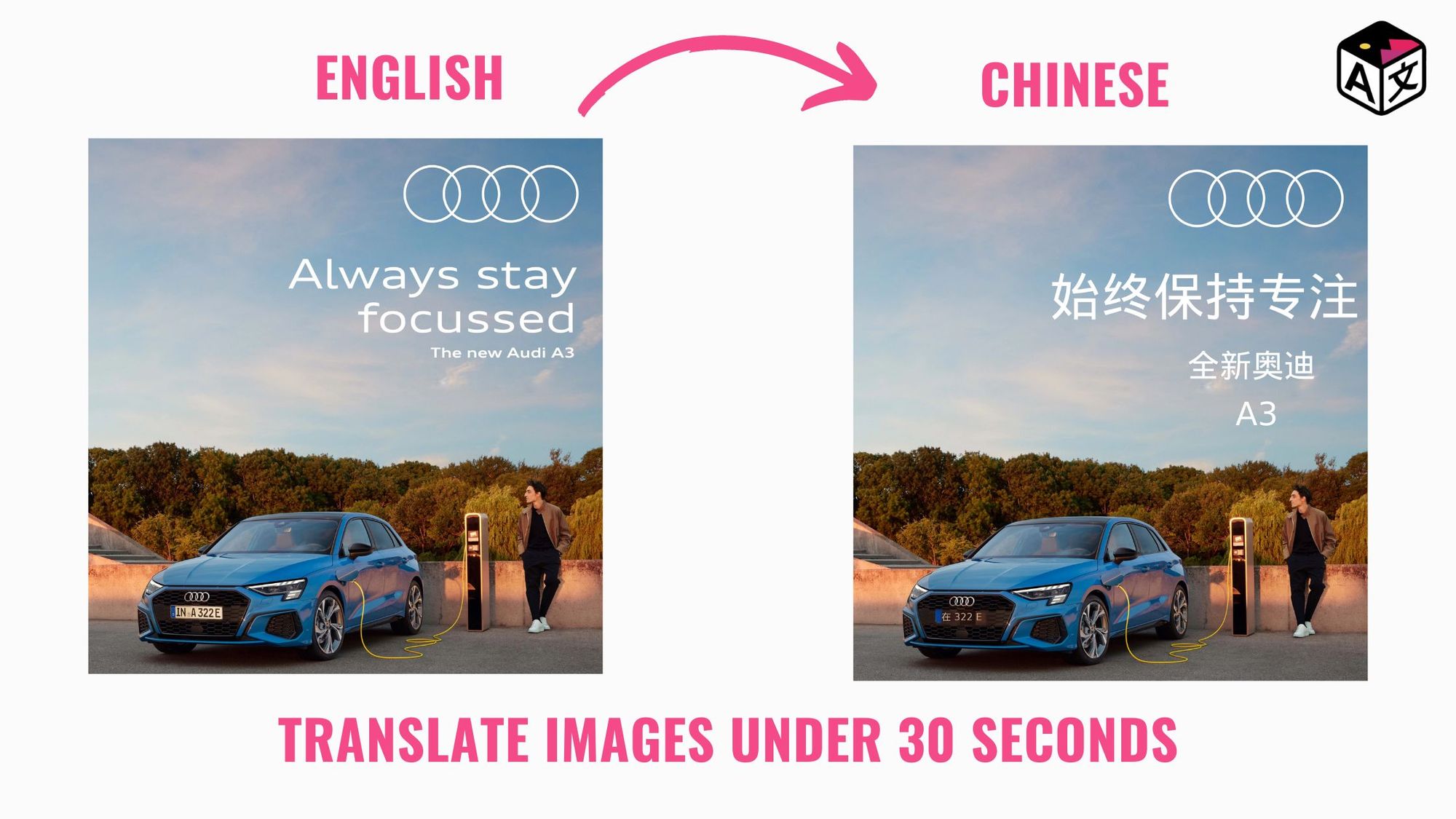 Visit ImageTranslate.com & try it out for free.