Why Should I Translate My Website?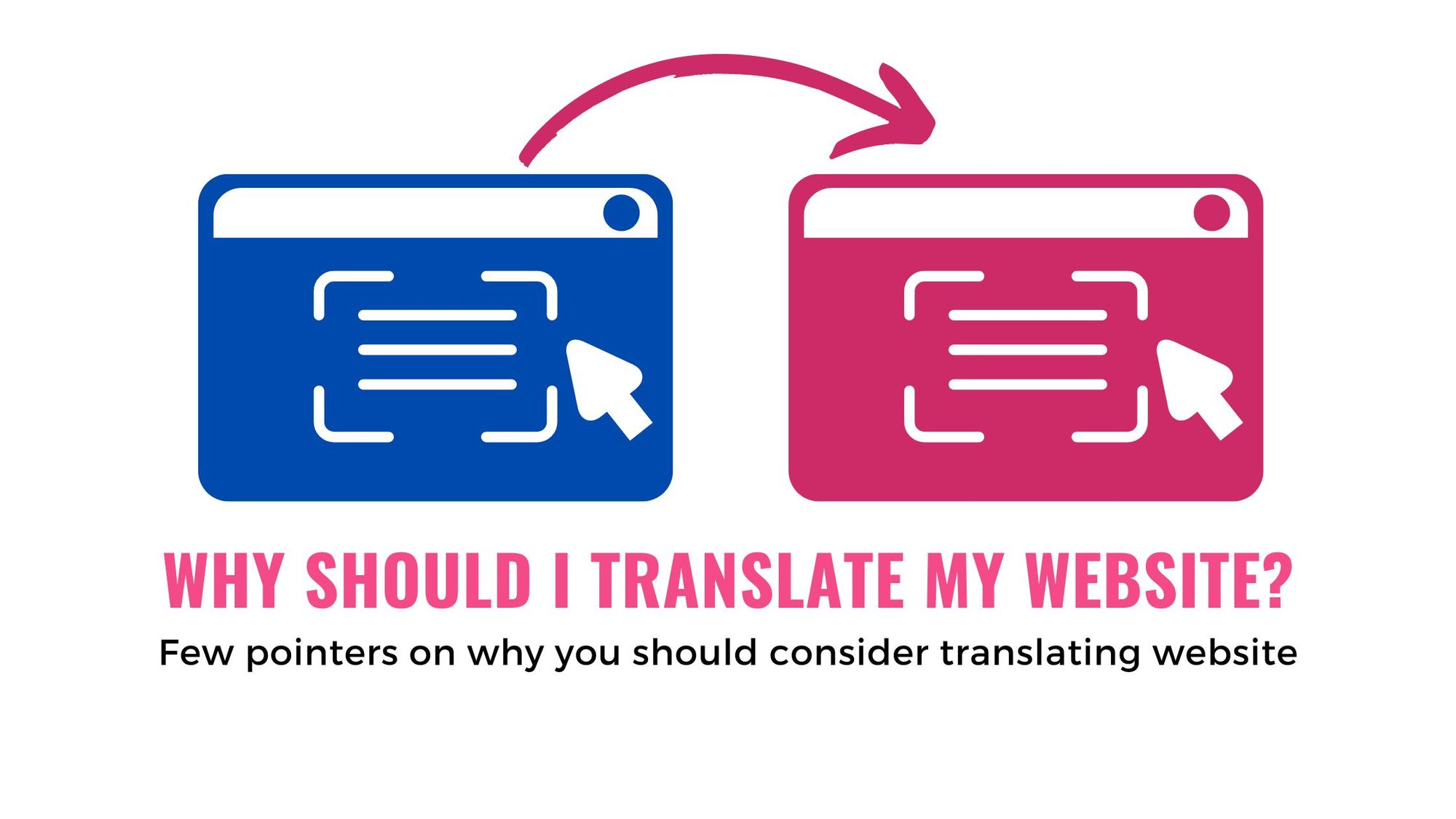 The world is a lot more interconnected with each other than ever before, in the entire history of humans. Today businesses can pitch their product or service offerings, not just to the local or domestic audience, but they can reach out to potential customers worldwide. Thanks to the internet your business website can reach customers across borders and across the 7 seas.

However, while reaching out to customers worldwide, there's only one major obstacle that needs to be addressed for successfully communicating with the target audience, and that is website translation. It is a crucial aspect that is majorly neglected by many businesses.

In this blog, we'll go through a few pointers & answer "Why should I Translate my website?"

Brand Perception & Trust
When your brand is freshly introduced in a new market, it is essential that it puts on a great impression on the customer. A good translation will help you achieve this objective. A well-translated website can prevent potential customers from getting lost in translation and thus losing interest before they even begin browsing through it. The process of translation helps you reach out to a wider audience base, which is why many companies are investing in professional translation services to translate websites.

Leverage SEO with Translation
For a brand to be successful it must include an SEO strategy that drives traffic to the website. SEO will also help in creating your brand's international presence & in turn improve website traffic, brand interaction, and lead generation. With a good multilingual SEO strategy, your brand can enjoy traffic from different parts of the world, and also help you rank higher than the competition. This is why a multilingual website is essential for a brand as it can benefit the brand in more than one dimension.

Extended Reach with Translated Content.
The content on your websites and blog is a way you communicate with a customer. Every sentence you lay out in the blog gives an impression of what your brand stands for. The content also helps a brand to generate brand awareness. According to a study from CSA Research "76% of online shoppers prefer to buy products with information in their native language" this means that the consumers want the brand to communicate with them in their native language. Enough for you to consider translating your website.

Get an Edge over the competitors.
According to an article from Businesswire about a study from Unbabel in 2021 "68% of consumers would switch to a different brand that offers support in their native language". If you are in a space that has cut-throat competition, then you can't miss out on any opportunity to gain an advantage over your competitors. The above-mentioned number defines how many more consumers you can attract to your brand than the competition, by simply translating the website.

Enhanced Customer Experience.
We've mentioned earlier on the blog, your brand's website is not just a point of interaction for the customers, it is also a place where customers understand everything about the brand. The kind of experience your brand wants to deliver to the customers is also defined by how your website serves them. Your customers expect a great customer experience, after all, they are going to pay for the product/service. This is why it is critical that you deliver them what they expect.

Conclusion
So these are a few pointers of why you should consider translating your website into different languages. All in all a multilingual website is only going to benefit your brand and there's absolutely no downside to it.

However, there are a few obstacles that you will come across while translating the website. One of which is the accuracy of the translation, and what if you constantly update the content on your website to keep it relevant, how can you constantly keep things up to date?

Well, in the older times, you'd have to hire a team of translators, but today there are many website translation tools that can get your website translated in no time. We have listed the top 5 website localization tools for you to go through.

That's all for translating website content, but,

Have you thought About the images?
Images are also a key element of the website. Sure the content speaks to the customer, but for a visual perspective and to back the content, you'll require images. Images are also the only reference point for consumers, and they rely heavily upon them before making a purchase decision.

If your images have text, it is essential to translate those images into different languages. Images take up a lot of time to create and translating them will take up a lot of time, energy, and coordination between, graphics designers, content creators, and translators.

There's a tool that can get your website images translated instantly, and that is ImageTranslate.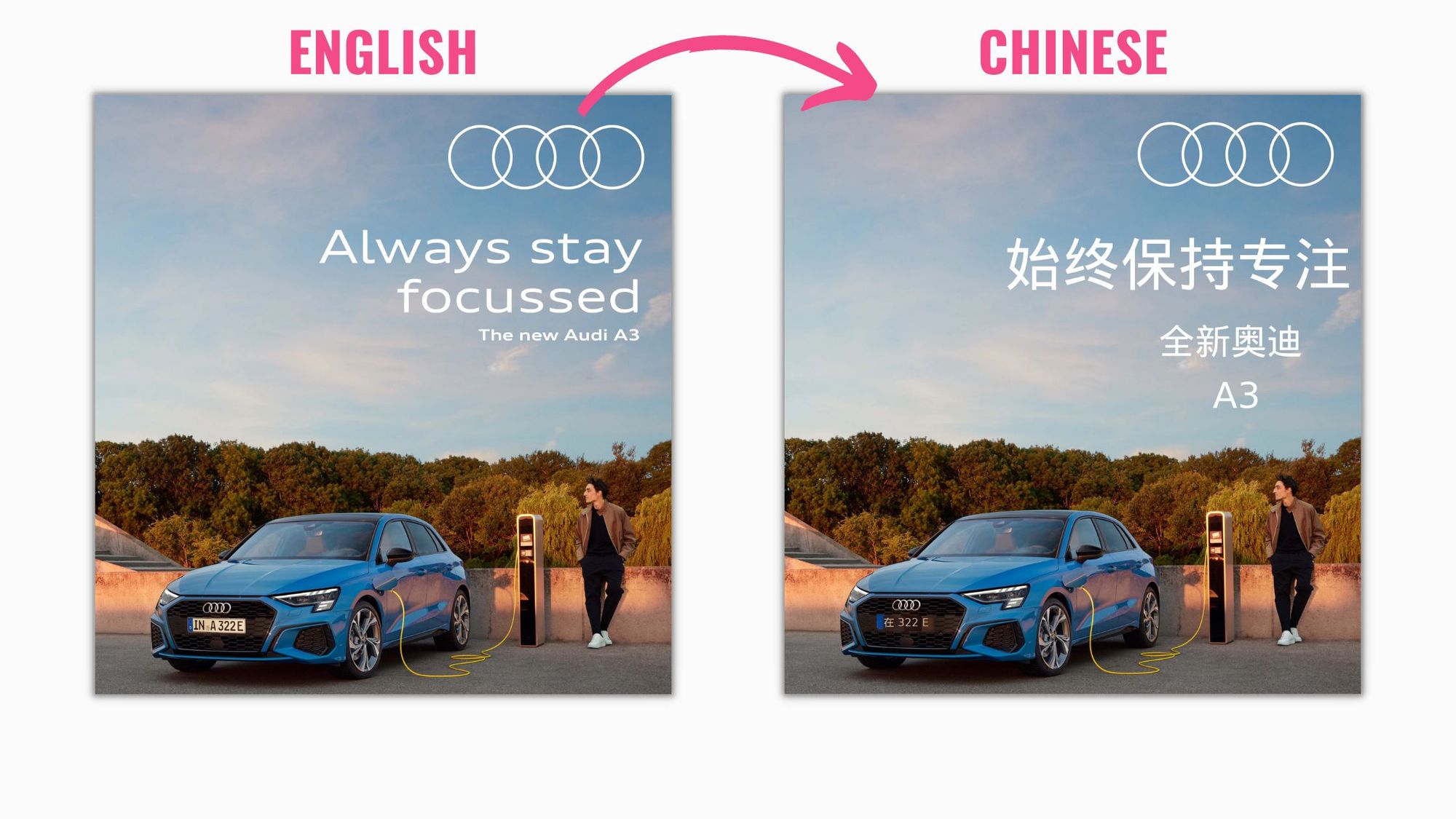 ImageTranslate is the only tool in the world that can translate image text and recreate the same image in different languages. The best part is ImageTranslate does not change the visual elements of the image.

If you have a website at is constantly being updated with new images, then ImageTranslate is the best tool you can use. As ImageTranslate can translate images in batches in 40+ different languages in under 30 seconds.

ImageTranslate API can be seamlessly integrated with your website for translating images. Here are some of the Use cases for ImageTranslate API.

Check Out ImageTranslate for free